It's magical, bright, and beautiful, EnjoyTheWood 3D Luminous Wooden World Map would spice things up, especially for traveling lovers. It's an incredible world map that fits any interior and even matches your personality. Its LED backlight provides colors to any space, it'll bring back good your memories of certain countries, it can also hold your memorable photos in style.
This wooden world map also glows in the dark, the darker the room is, the brighter it shines. The special paint charges during the day and it glows up to two hours at night. Each piece uses only certified sustainable birch plywood, handcrafted with attention to details. Each map is easy to install, it takes just a couple of hours and you don't even need drilling and holes. [Buy It Here]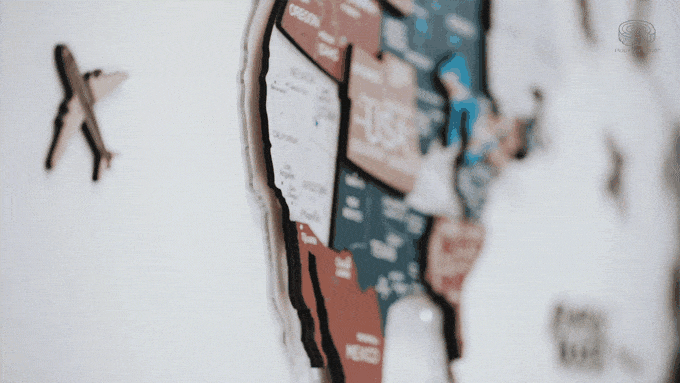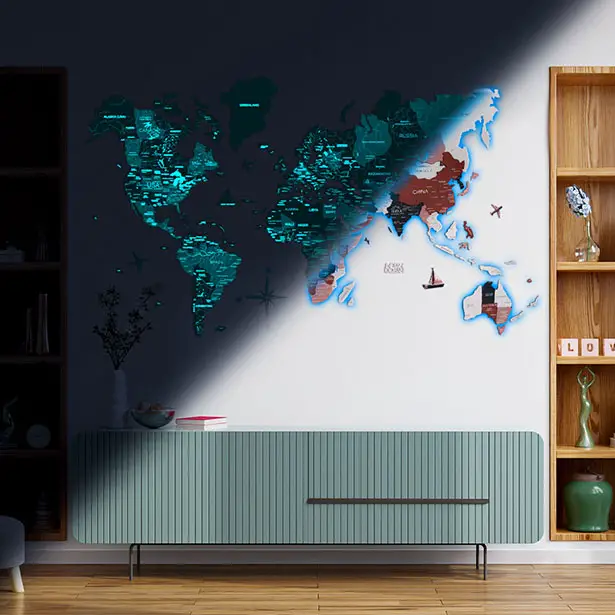 Even though traveling is still banned in certain countries, but having 3D Luminous Wooden World Map in your home can be a great to plan your future traveling experience. You can also purchase other cool wooden map through EnjoyTheWood. The 3D map comes with 17 new colors, the innovative printing technology allows for high resolution with incredible precision and detail. You can control its LED lights from your smartphone, they glow in 7 main modes where you can adjust the brightness as well. Even though it might not be a true geographical map, it's still an awesome and meaningful decoration. [Buy It Here]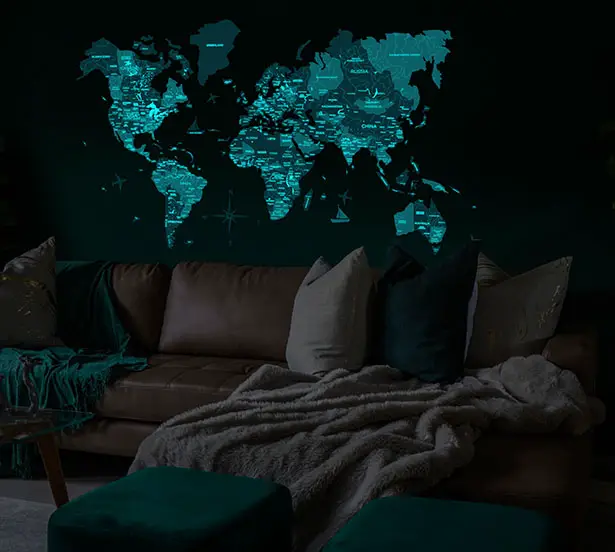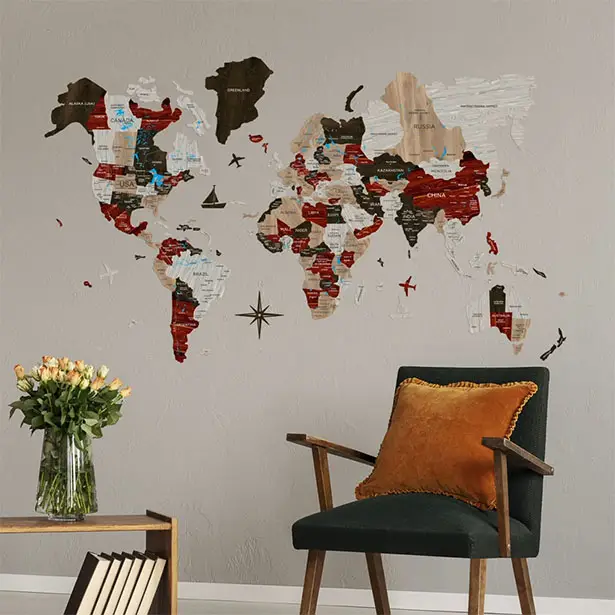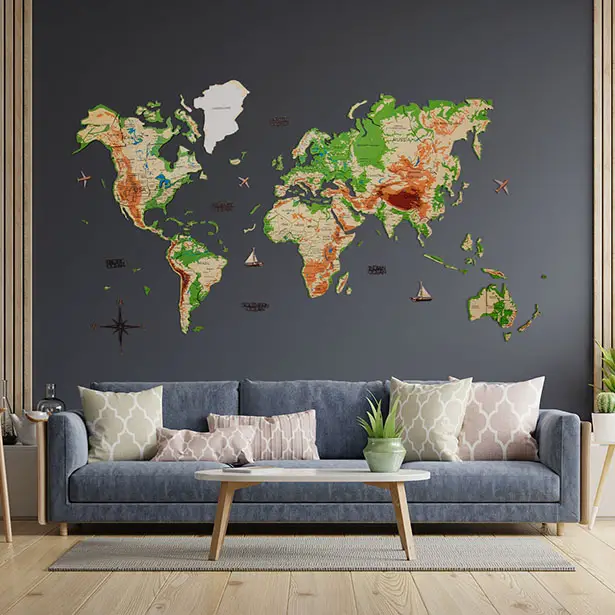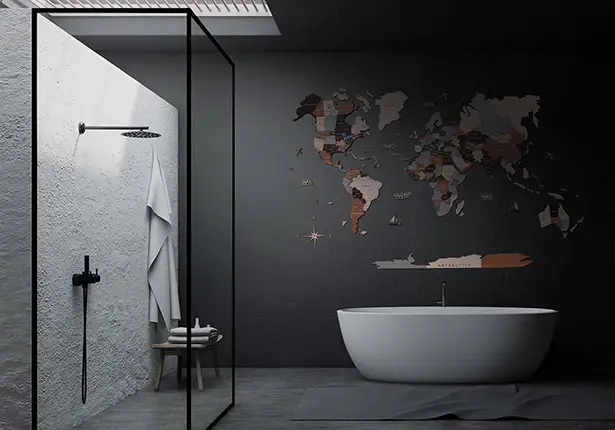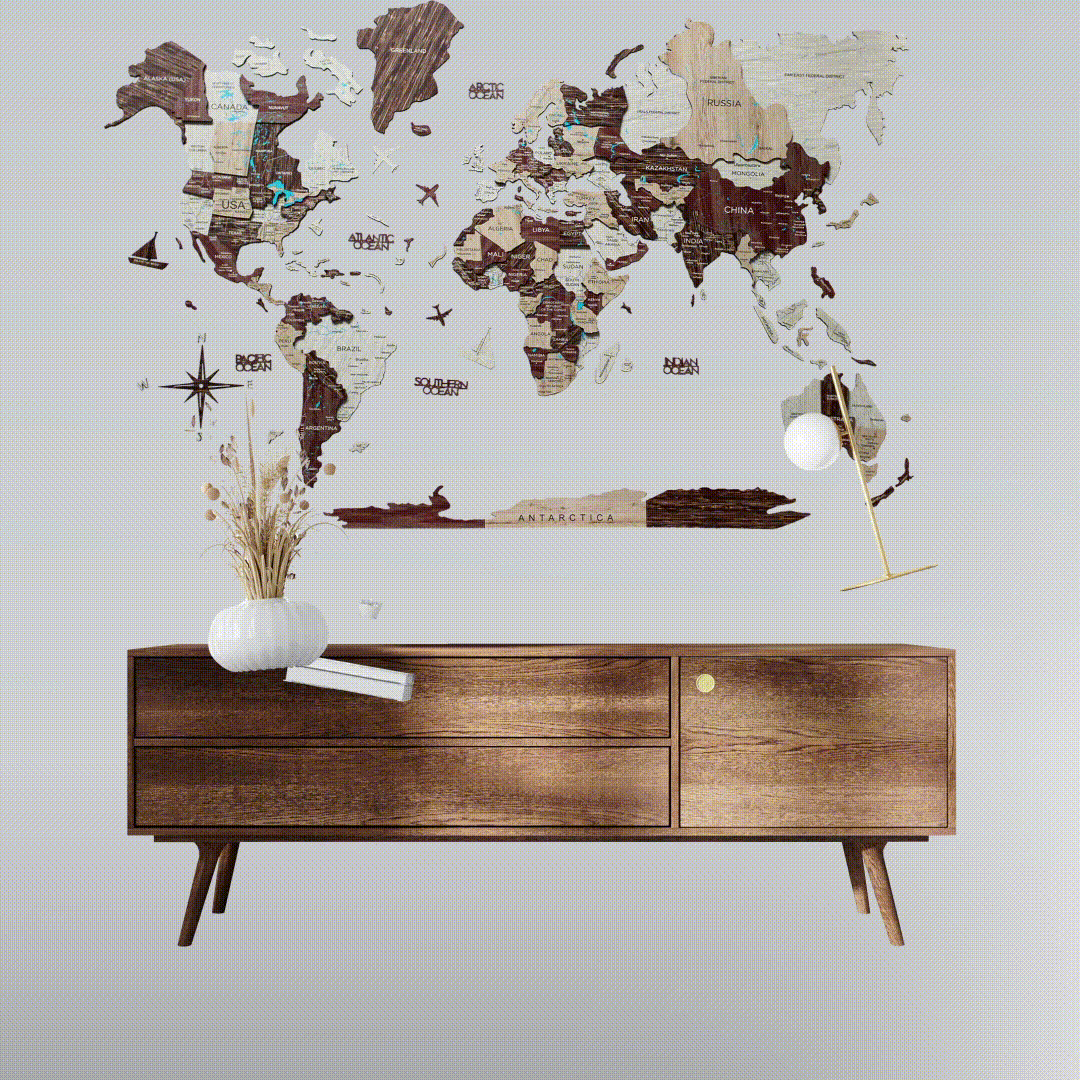 *Some of our stories include affiliate links. If you buy something through one of these links, we may earn an affiliate commission.