Snowcap, a deployable emergency shelter concept designed specially for extreme arctic environments. We all know that the environments can become hostile due to unpredictable and uncontrollable weathers and conditions. We have to always be prepared to survive since there's little visibility and no cell phone coverage with sub-zero temperatures. Snowcap is a concept shelter that protects you and utilizes these extreme conditions to its advantage rather than fight against them.
Inspired by local flora and fauna, Snowcap works similar to snow caves or traditional Inuit igloos. It uses snow as an insulator, a building material rather than a problem.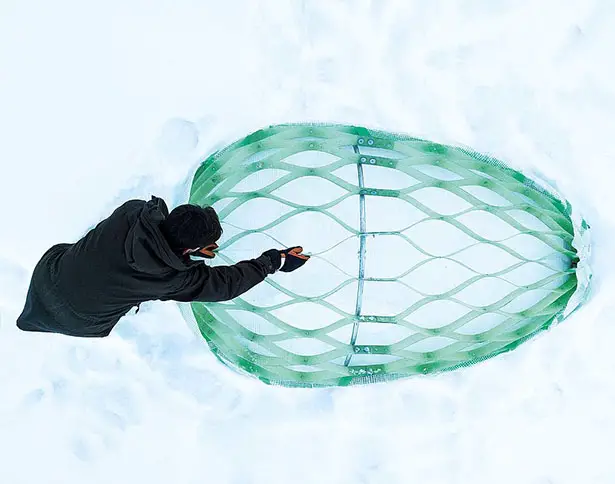 Snowcap Deployable Emergency Shelter Concept won best of the best red-dot design award 2020. It's been tested at five different locations in Alaska during a month-long expedition. Designed by Samuel Charles Barratt and Henry Glogau, this shelter can be deployed in just seconds and provides a 24-degree C difference between interior and exterior. Utilizing water droplet form, Snowcap is optimized to further improve aerodynamic performance, anchoring the shelter and distribute wind forces.
Inside, Snowcap uses Mylar as its origami skin to reflect heat into the interior. That strong yet lightweight fiberglass holds up this structure through the connection to its origami skin, therefore, allowing for simultaneous deployment. The material and mechanism have been carefully considered to make sure this concept becomes a cost-effective structure, it should be lightweight yet strong, easy to deploy and allow for human survival in extreme arctic conditions.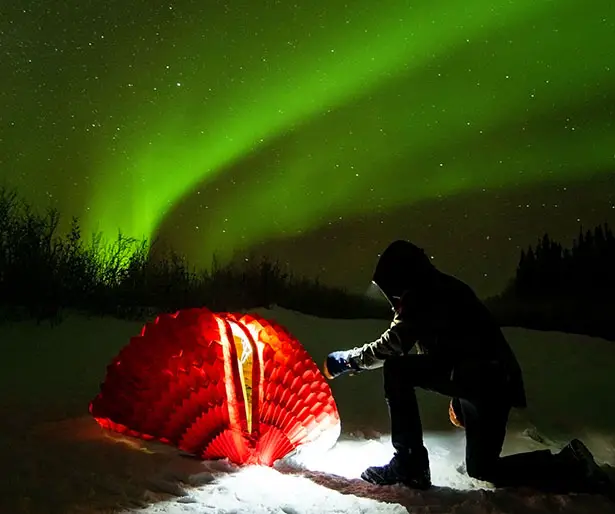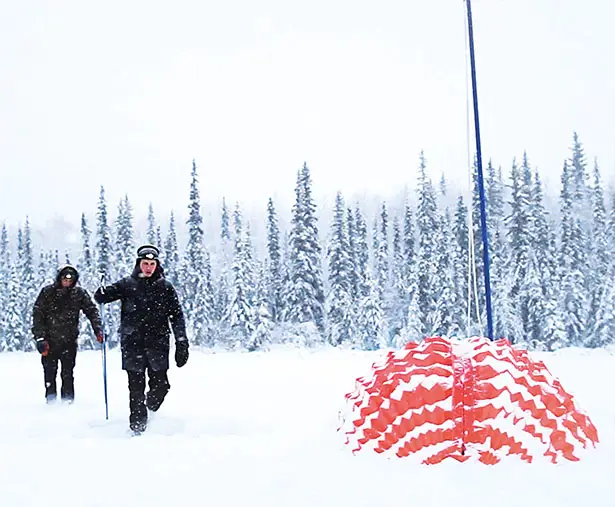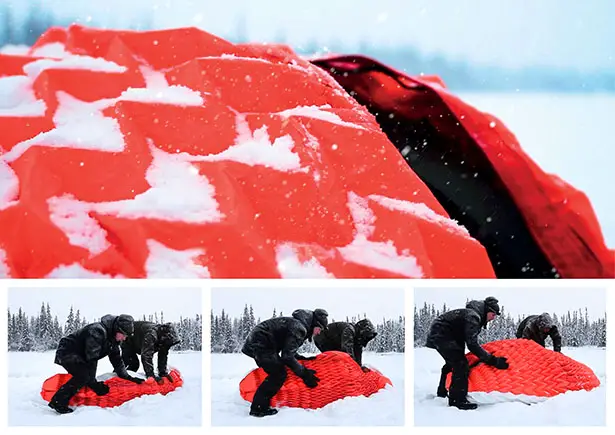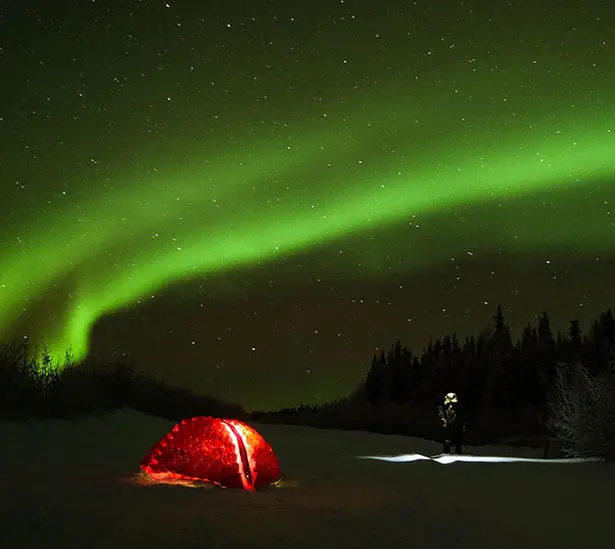 *Some of our stories include affiliate links. If you buy something through one of these links, we may earn an affiliate commission.