What do you think of ELPH as your future vehicle in 2025? This vehicle is equipped with high tech and smart features to provide a complete satisfaction for its passenger. This all terrain personal vehicle is equipped with computer aided driving, safety sensors, and ability to tilt when it turns, and multi-terrain rear wheels. The main idea is to design a vehicle that could solve the issue of crowded roads, congestion, and limited parking lots. Apparently everyone agrees in the future, we'll be over populated. This vehicle is powered by a hydrogen fuel cell.
Designer : Rizki Tarisa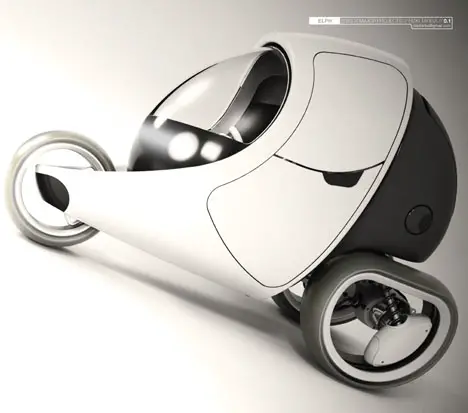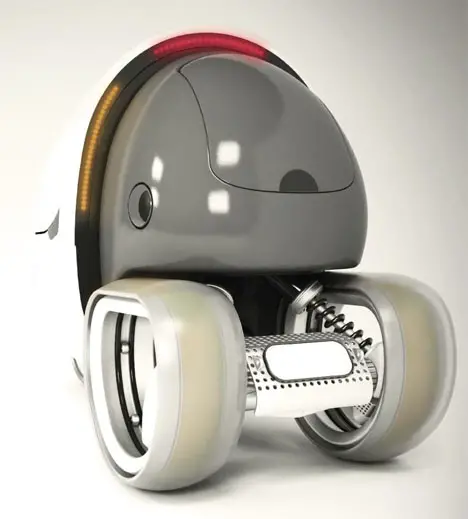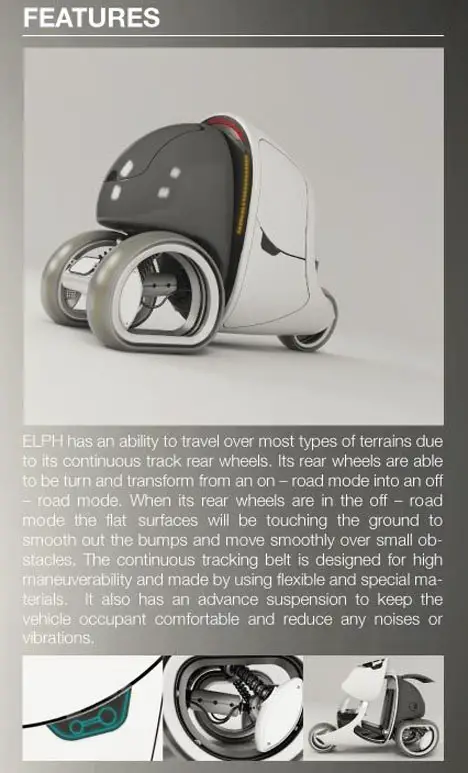 ELPH has another special ability to tilt its body when it turns. It enhances driving pleasure and give an enjoyable driving experience to its passenger. Moreover it has a supportive computer system to maintain a good control and balance of the vehicle, so it doesn't only make ELPH more agile on the road but safe as well. ELPH is equipped with a set of embedded headlamps. Cornering lights and fog lamps on the front side whereas on the rear side is equipped with LED turn signals and stop lamps. On each wheel there are reflectors embedded to give alerts to the other vehicles around it.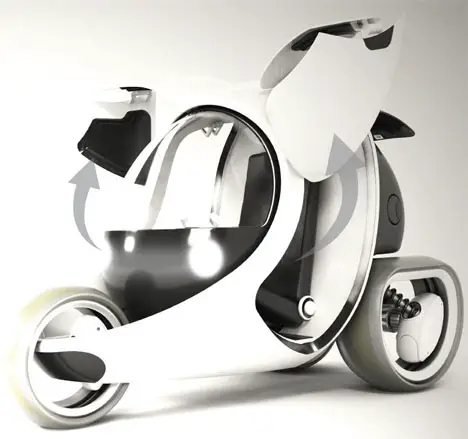 *Some of our stories include affiliate links. If you buy something through one of these links, we may earn an affiliate commission.