After many auto manufacturers release their futuristic SUVs, now Cadillac also joins the market with an attempt to reshape the landscape of luxury SUVs. Cadillac Escalade IQ is an all electric SUV, it's the same model that's been redeveloped with an electric platform and sportier proportions. This car features the next level of craftsmanship which is inspired by and shared with the Celestiq flagship sedan.
Unlike its pre-decessor, the new Escalade IQ comes with sport and sleek design. The designers were given the freedom to play with this vehicle's proportions and silhouette, it is made possible by GM Ultium platform on which the model variant rides. This flexibility allows them to design the Escalade that they had been dreaming of.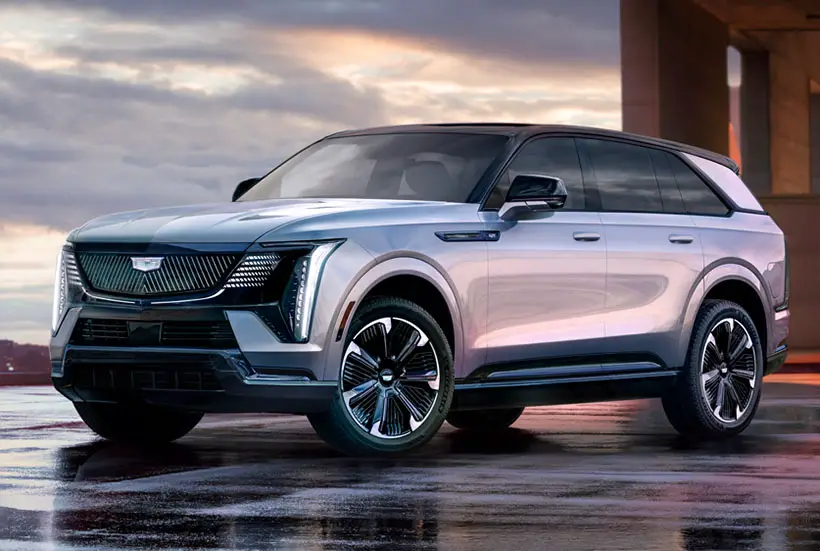 Cadillac Escalade IQ features a long hood, wheels pushed out to the corners, and wide stance. All these new features make the vehicle look even much more athletic. Robin Krieg, Cadillac's lead exterior designer, explains that one of main goals for this vehicle is to make the rear profile faster in an attempt to change people's mind set in a longer SUV.
At first sight, most people would recognize this new vehicle as Escalade, but IQ was also designed based on Cadillac's Celestiq model. You can tell from the front shield face and the vertical lighting signatures, they animate in the front and rear upon approaching the car. Another familiar feature would be that completely flush side glass, it's a special technique reserved for luxury sedans or sports cars.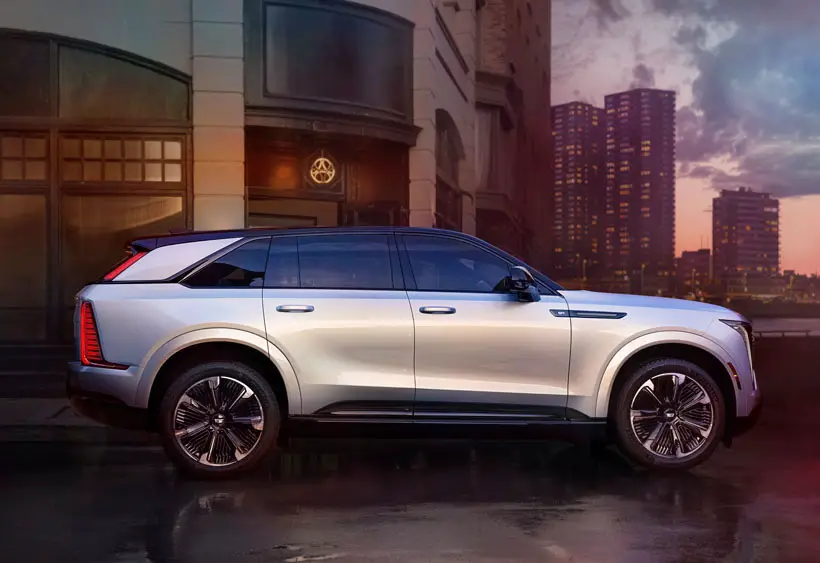 The cabin boasts a 55-inch curved touchscreen display as its centerpiece. These digital displays are balanced with several analog buttons and knobs, along with layers of leather, wood, and deco trim. A panoramic glass roof comes as standard, but user can have optional executive second-row seating package that adds bonuses such as 12.6-inch seat-back screens, massaging seats, dual wireless phone charging, or even headrests with integrated speakers.
Cadillac Escalade IQ All-Electric Vehicle has been designed to be more progressive as a luxury SUV, it is also fashion forward in terms of attributes, color and material choices. This car promises a range of 450 miles with a tow rating of up to 8,000 pounds. The front and rear motors deliver up to 750hp and 785 ft lbs of torque, everything is supported by a 200 kWh battery pack.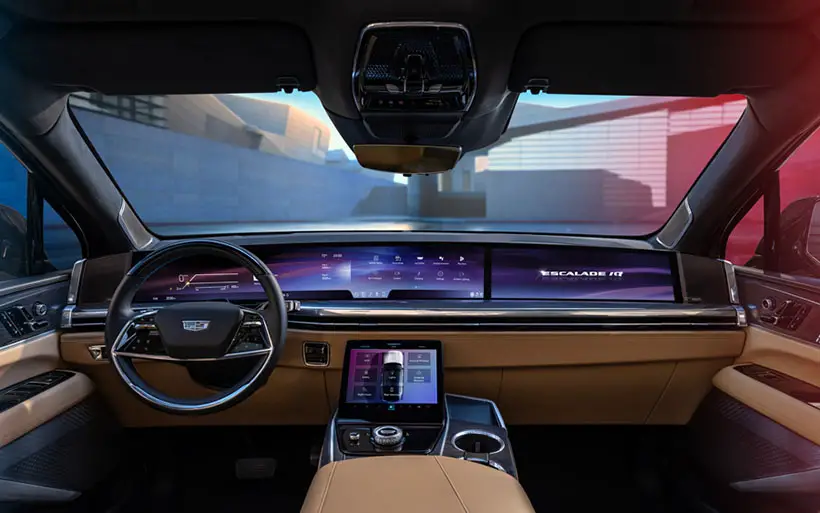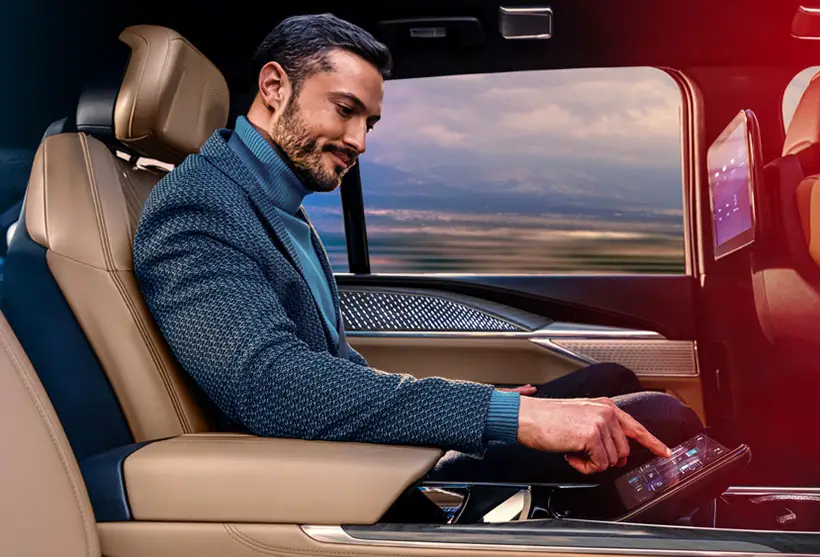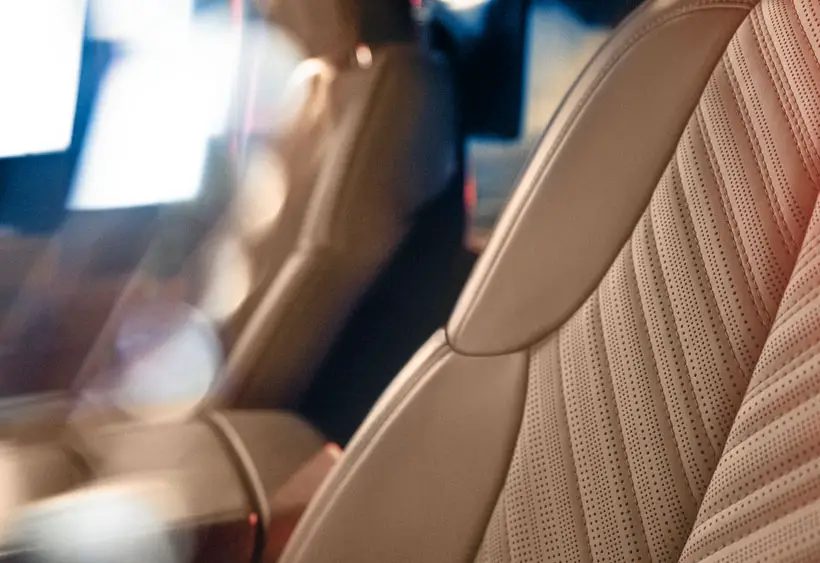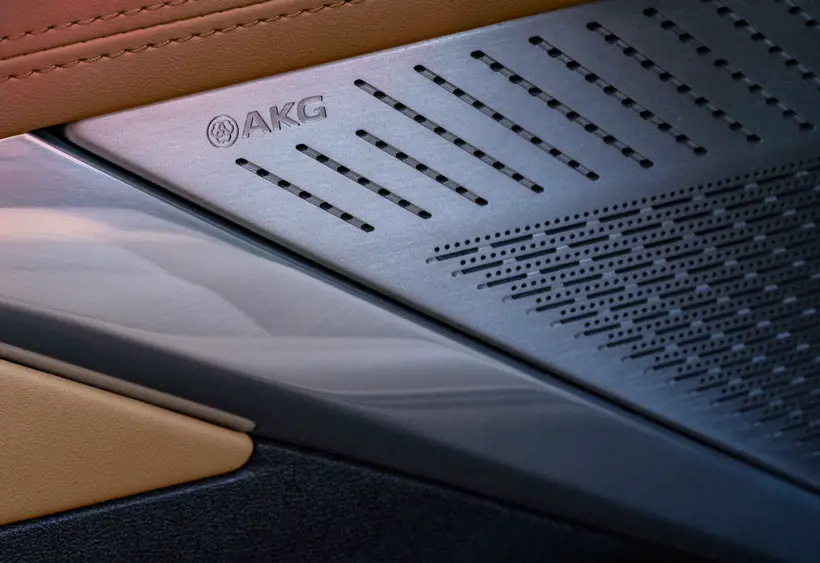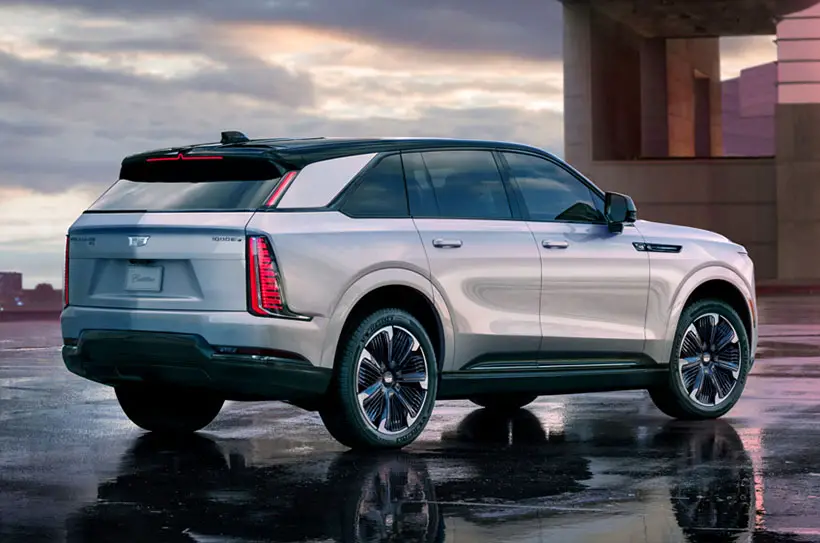 *Some of our stories include affiliate links. If you buy something through one of these links, we may earn an affiliate commission.