Audi AI:Trail is a futuristic concept car that connects you to nature. It's an autonomous, electric mobility that comes with drones as your light companion. At first glance, you might notice the distinctive design of the exterior body that is shaped in reminiscent of a diamond and made entirely of glass. Just like a helicopter cabin, AI:Trail can provide its passengers with breathtaking view of its surrounding nature, be it a Scandinavian forest, romantic canyon, or a desert sandscape. This transparency would offer passengers a close connection to the outside world yet feeling protected from dangers. The entire concept of this futuristic vehicle is based on off-road use.
Designed for rough terrain, Audi AI:Trail also has color that reminds you of North European wilderness, silvery light of Scandinavian and blue shading of northern seas. It has single frame grille that serves not just as a brand element but also ties the exterior to the interior.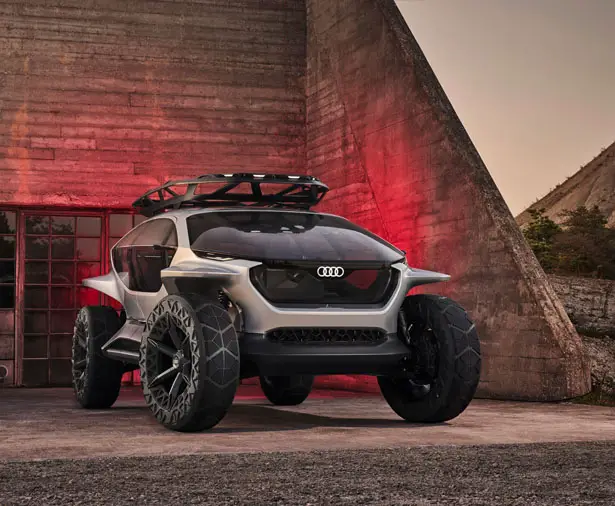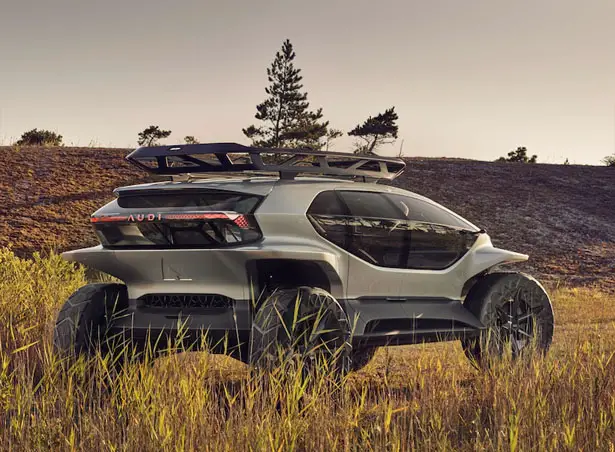 The driver of Audi AI:Trail concept car can choose autonomous driving level 3 on forest roads or level 4 on paved streets. On rough terrain, driver would still need to drive but it won't distract them from enjoying the nature with all their senses. AI:Trail comes with eye-catching tires with visible technical elements, they give this car a good grip especially on damp forest floor. The low center of gravity can be achieved by placing the battery in the underbody, using four electric motors, it shows off the Quattro drive of the future.
The interior of Audi AI:Trail has created some buzz during IAA 2019. Rather than rear passenger seats, this car is outfitted with two hanging chairs that work just like hammocks. It's pretty unusual, further more, passengers can easily remove that chair and bring it with them. This unique design wants to highlight the idea that AI:Trail can accompany them on their entire trip, whether in the car or on hiking trail. The entire interior of this concept car also carries outdoor theme, you can see this through grab handles, which are made of climbing rope, armrests are treated with dirt-repellent and an anti-bacterial coating. All gadgets such as portable water bottle, light objects can be used on trips outside this car. Even those five drones can become your "light companion" to light your path, making sure hiker can find their way back safely.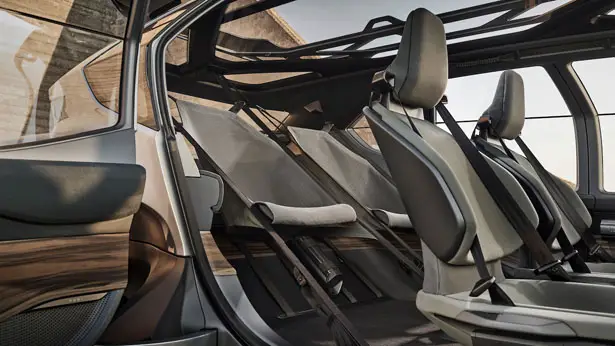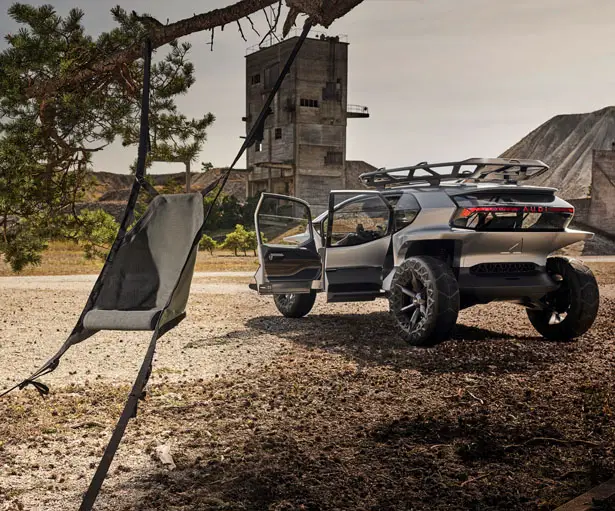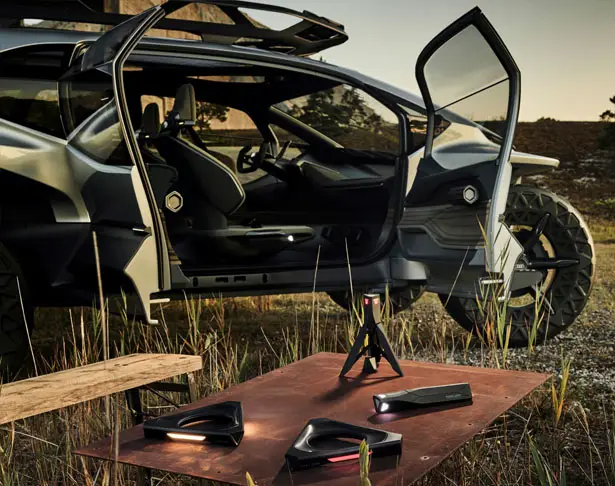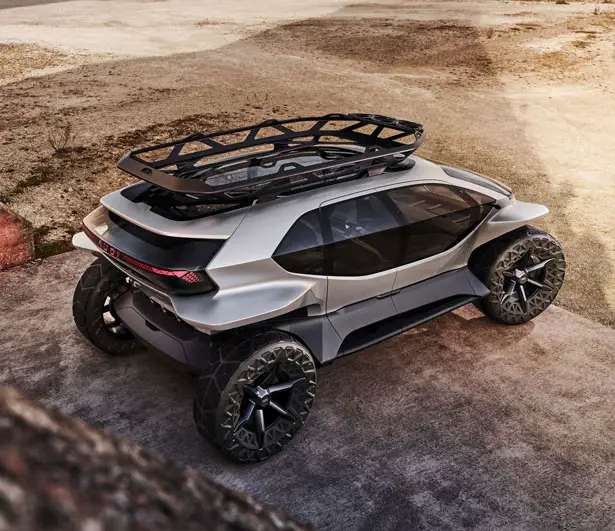 *Some of our stories include affiliate links. If you buy something through one of these links, we may earn an affiliate commission.