As a road legal Formula 1 car, Renault Clio R.S. 16 concept car might not look like typical F1 single-seater car, but it is equipped with Renault range's highest performing engine. This project was conceived to celebrate fortieth anniversary of Renault, it took around 5 months for the Renault Sport teams to work together and brought to you a crazy idea that involved putting a 275bhp, 2.0-liter turbo engine under the bonnet of a Clio R.S.
In order to get the full potential of that powerful engine, Clio R.S. 16 has been designed with innovative chassis and suspension systems that feature solutions developed for racing. This car has 19-inch wheels and a 60m wider bodywork, giving you aggressive look just to serve its purpose, Renault Sports most powerful road car.
From : Renault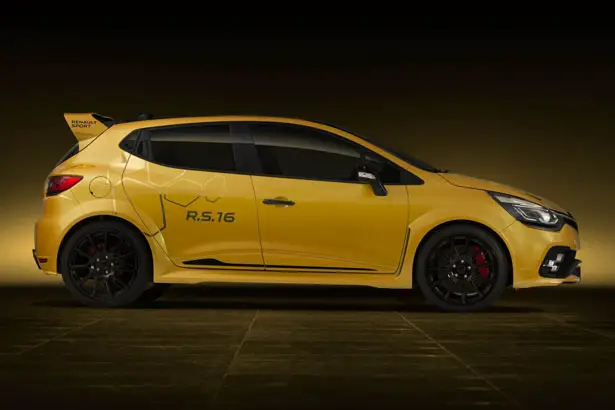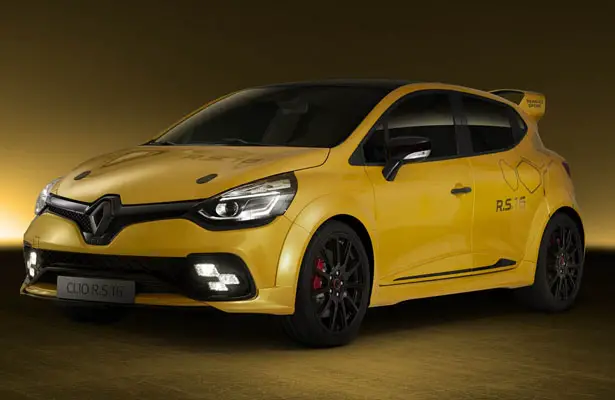 Clio R.S. 16 was born during discussion where Christophe Chapelain engineer said that a Clio chassis would be able to handle the performance levels of a 300bhp engine. One thing led to another, the idea of a Clio R.S. with extraordinary performance gained its ground. The team wanted to create a car with extraordinary performance levels yet with realistically priced. Everyone at the Monaco Grand Prix has witnessed how Renault Sport made great connection between the racetrack and the road.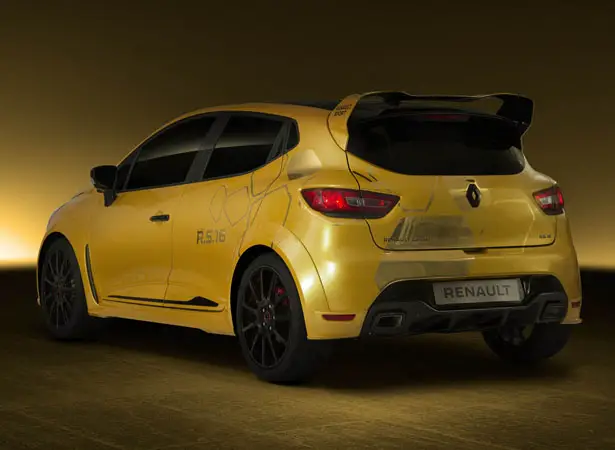 *Some of our stories include affiliate links. If you buy something through one of these links, we may earn an affiliate commission.