Bodice Rocker is a unique lounger that doesn't take much space when not in use. It was born out of a love for curvy silhouettes and illusion, this unique rocker offers you a number of fresh perspectives. While standing vertically, it looks like a bust or buttocks, or for others, you might see an arched foot. However, with a light touch, you can make this rocker to lie down or pause in mid-air as if weightless and defying gravity. In this position, you can finally see the familiar profile of a chaise lounge, second nudge will draw this rocker to the ground where you can sit and stretch out comfortably on soft padded leather. Since this furniture is made to order, you can order to better suit you, it doesn't matter if you are a taller or smaller person, also it is scaled appropriately to suit different room sizes. Checkout the video, you can see a guy caressing the chair in a creepy way.
Designer : Splinter Works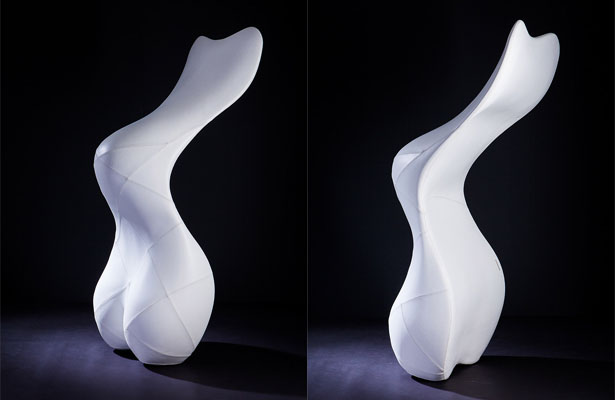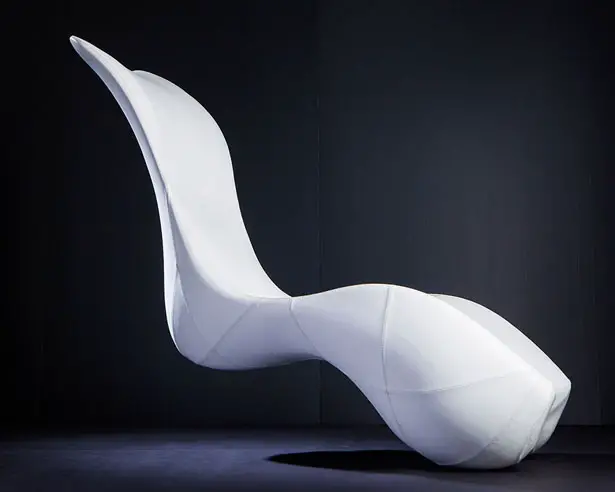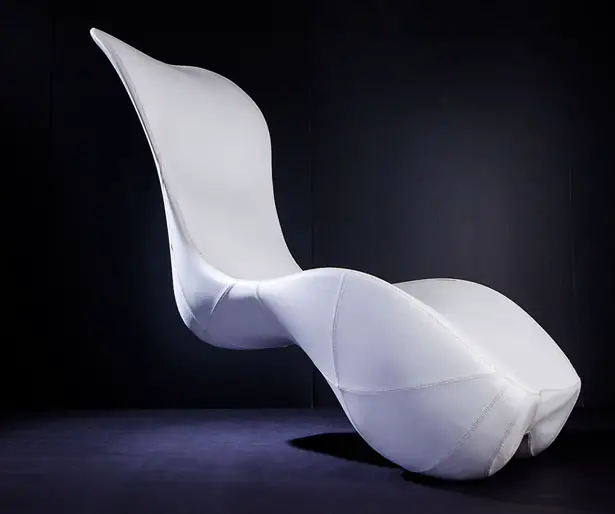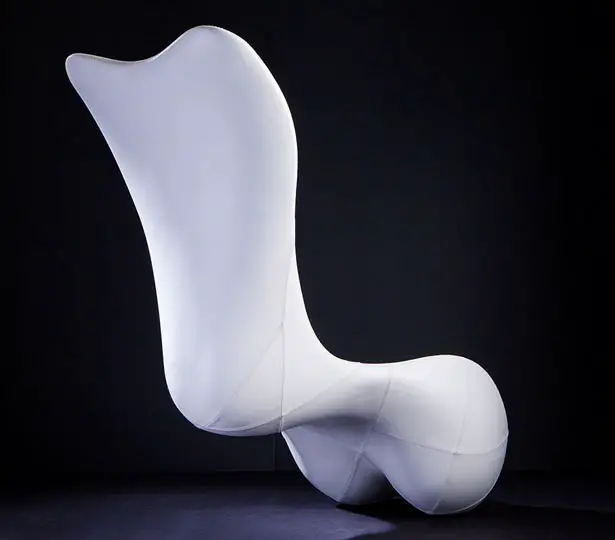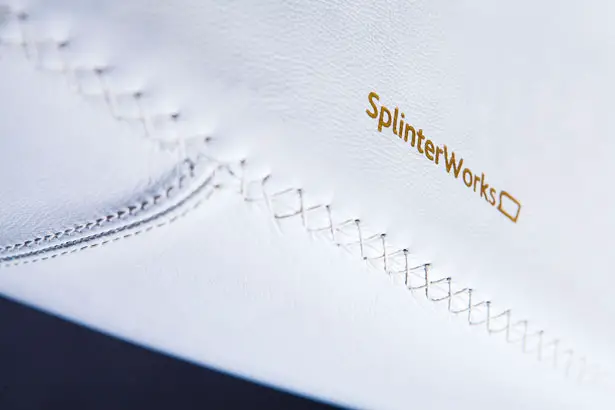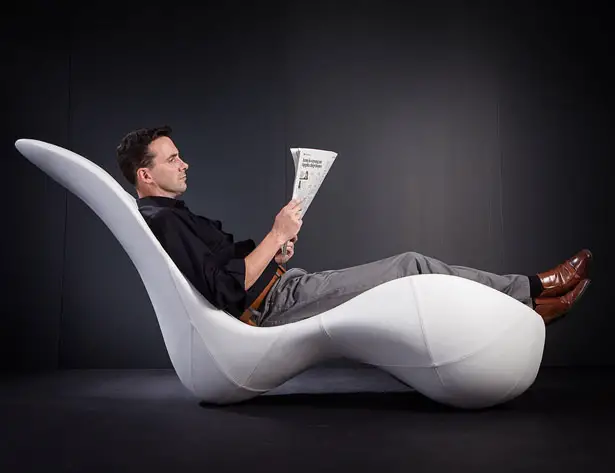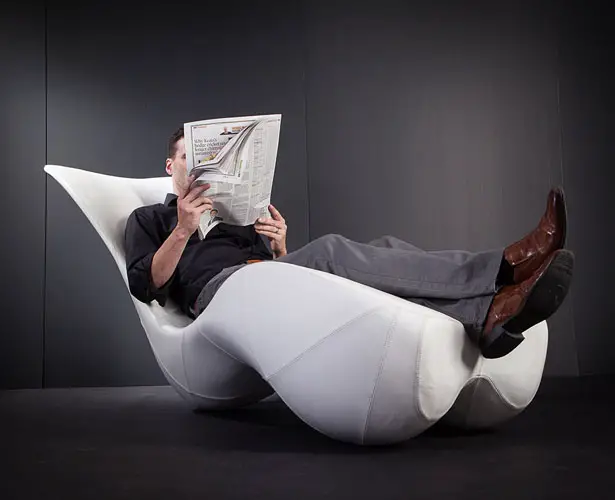 *Some of our stories include affiliate links. If you buy something through one of these links, we may earn an affiliate commission.