Niklas Palm found his inspiration in the design of Chris Craft's boats and the American east coast. He created a vehicle that allows the driver to run on any terrain without leaving marks, as a traditional off-road vehicle would do. The traditional off-road digs its way up the hill, scratches the rocks and especially pollutes nature due to its internal combustion engine. The name of the Terrafine comes from its actual capability to keep the earth fine. Because of its shape and suspension system don't affect rocks and ground. The main idea of the concept was to create a vehicle that could do less damage, even none at all, to the environment is driving in.
The incredible suspension system allows the Terrafine to climb any obstacle, adjust height and even to tilt the vehicle forward for a better view. Due to its uncommon suspension the ride feels like is not on the ground, but on water. In the creating process the designer, Niklas Palm, found an interesting way to create a paper model of the body. The idea came to him during a visit to the 2008 Paris Motor Show, where he found the Renault Ondilious, the front grill of the car inspired him in the way to produce the paper model. The concept is fitted with an electric engine giving the vehicle an extra point for being Eco-friendly. The shape of the vehicle and the simple yet complex suspension, the rimless wheels and the roof free body make the Terrafine an extremely light vehicle. This important weight loss allows the driver to ride without leaving such a long lasting foot print on the environment it goes in.
Designer : Niklas Palm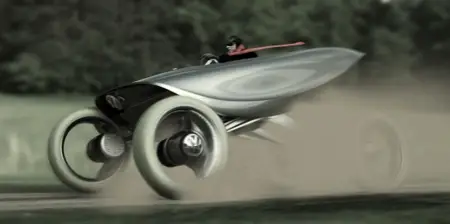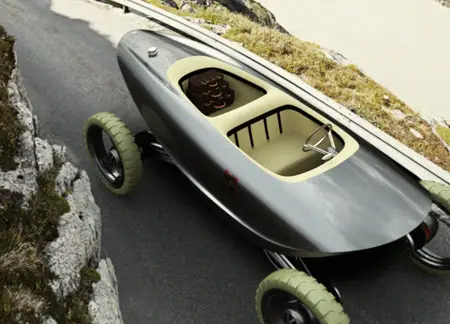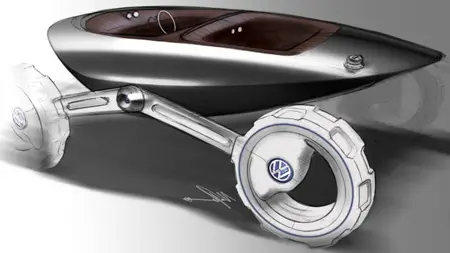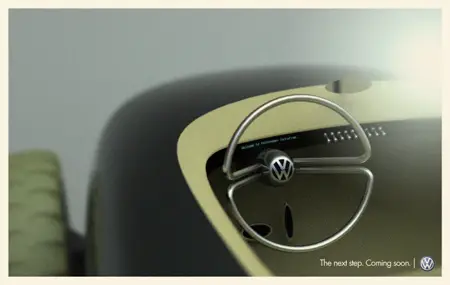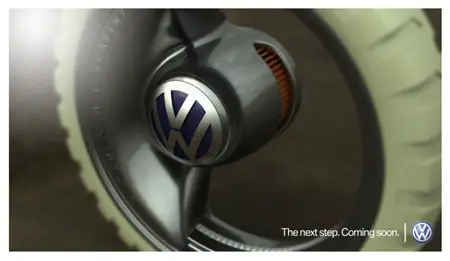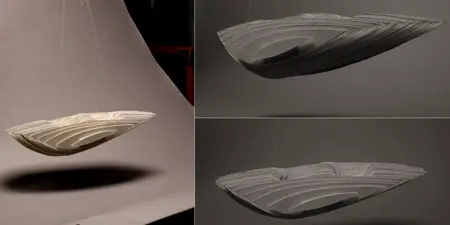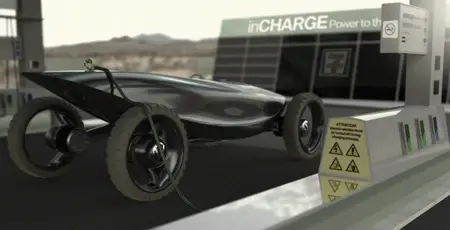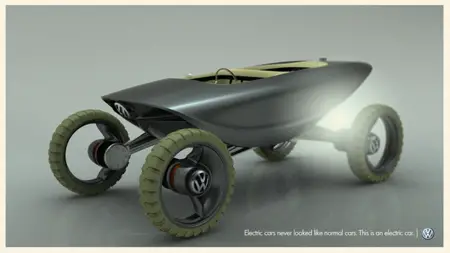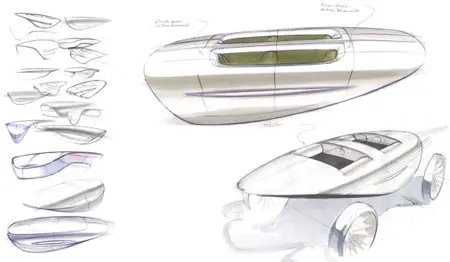 *Some of our stories include affiliate links. If you buy something through one of these links, we may earn an affiliate commission.