Audi has combined the advantages of a skateboard with an electric scooter, here's Audi e-tron Scooter. Even though it's only a concept, but Audi wants to start in responding to urban trend towards multi-modal mobility. Designed for sporty riders, Audi e-tron scooter is pretty light and its foldable feature makes it easy to be transported by a train, bus, or car, you can even choose to pull it like a trolley. What makes it different than a conventional scooter? Well, thanks to its handling, rider of this scooter would feel as if they're surfing waves. With one hand free, the rider would be easier to look around and sending hand signals.
Audi e-tron scooter has been designed for customers who are always on-the-move in cities. It's perfect for micro-mobility where rider can control this scooter just like a skateboard, using their feet and shifting weight. It is designed with movable axles with four wheels allow unusually tight curves. Riding e-tron would feel just like riding a scooter, except that you will get a feeling of flow when you start carving on asphalt.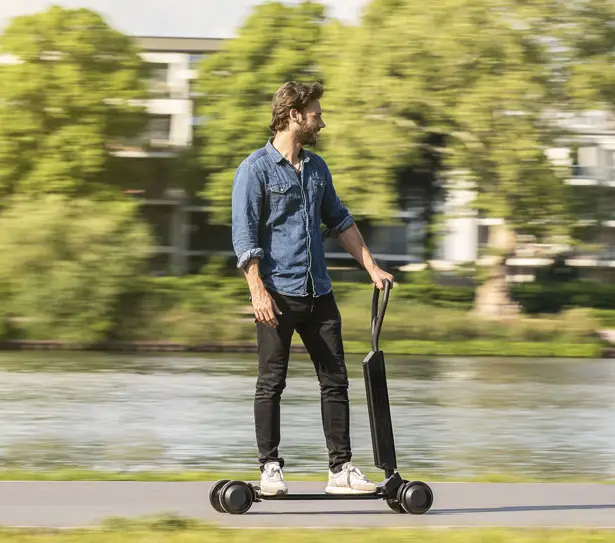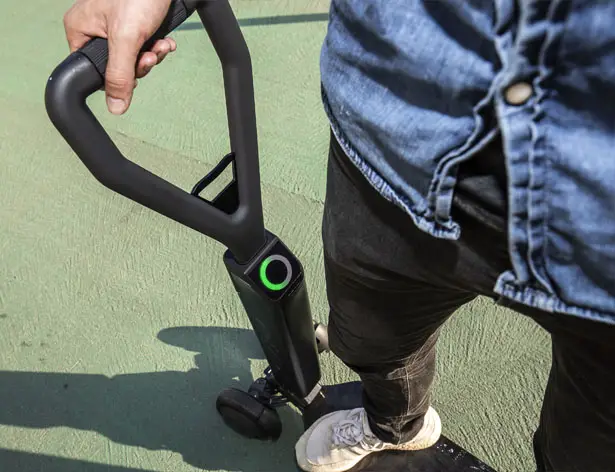 All electronics, battery, and a display all are located in the steering handle. Riders can accelerate and brake by means a twist grip. This scooter reaches range up to 12.5miles (20km) thanks to recuperation when e-scooter brakes, it recovers kinetic energy. For additional safety, this e-scooter also comes with hydraulic foot brake. Audi e-tron scooter is fitted with legally required LED lights as a vehicle, it has headlight, daylight running light, rear light, and brake light. There's a Bluetooth interface permits adjustments to suit your riding characteristics, it also provides protection against thef. This concept enters production in 2020 and by the end of 2020, private customers can buy this scooter for about 2,000 euros.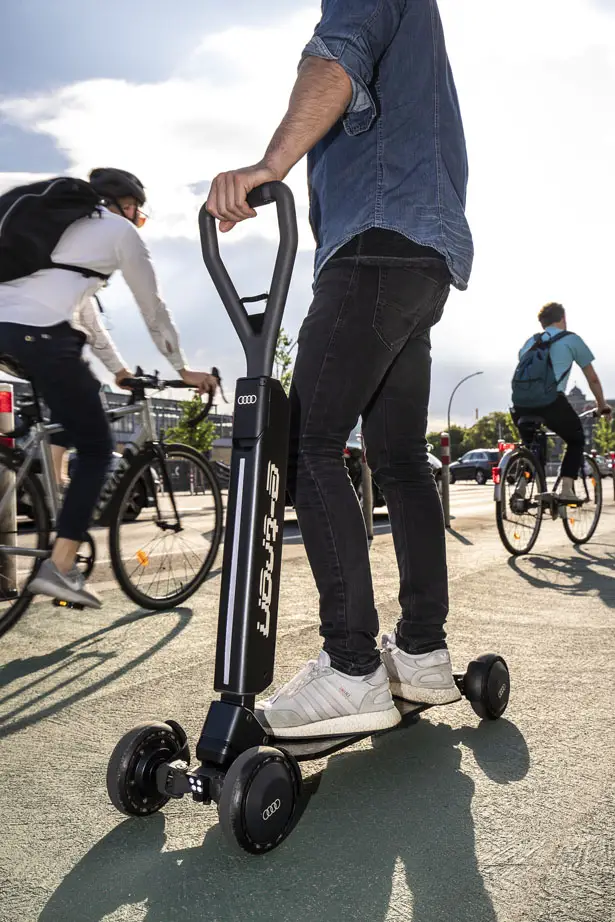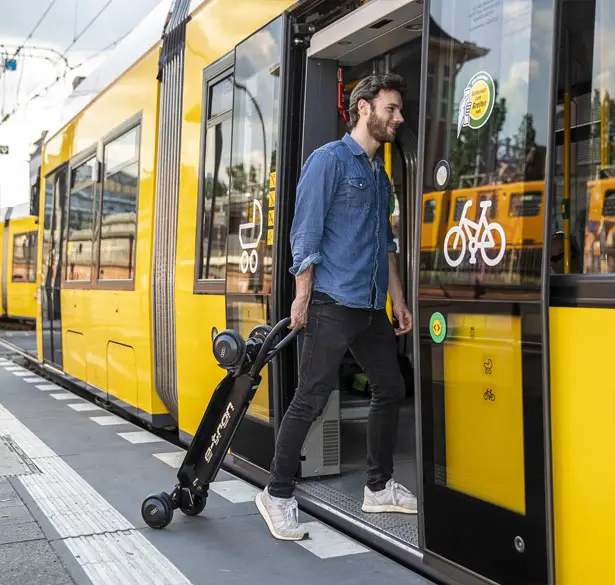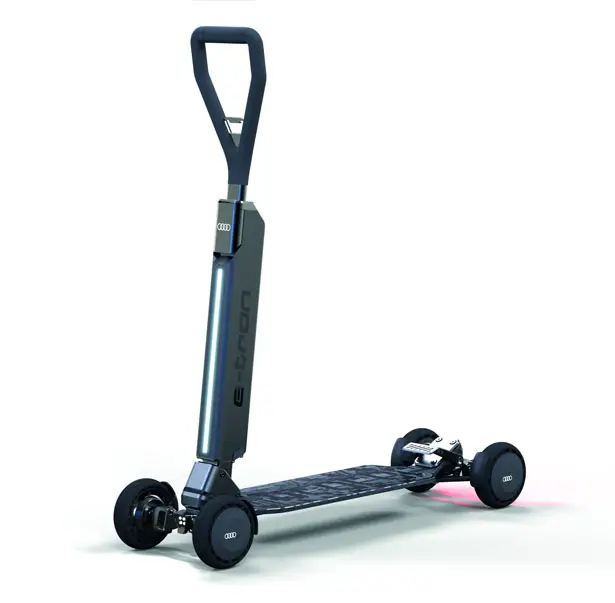 *Some of our stories include affiliate links. If you buy something through one of these links, we may earn an affiliate commission.