Wind Cube modularized wind power system has been designed for urban city lifestyle. The concept consists of 3D wind fields since 2D design is insufficient. The modularized design helps each unit to automatically create a circuit with the power generated by itself. The power then can be used by the families for the purpose of saving energy and reducing carbon footprint.
Designer : Liao-Hsun Chen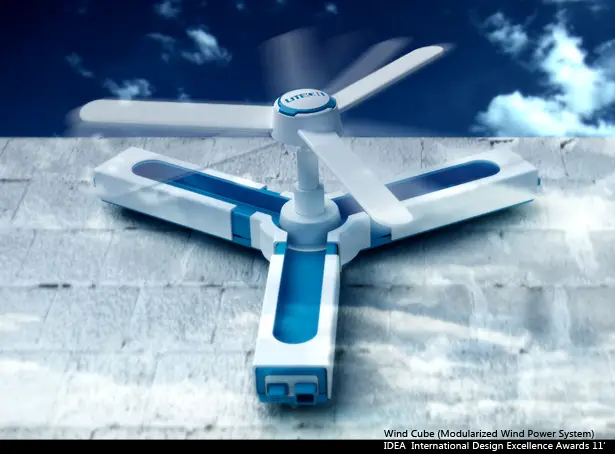 According to the statistics, the average electricity usage of a household with four members is 324 kilowatt-hours per month. The "Wind Cube" is a 100-watt wind power generator. Each one can generate about 21.6 kilowatt-hours per month. Therefore, one "Wind Cube" can provide 1/15 of the electricity needed by a household per month. With more "Wind Cubes", households can save more money spent on electricity and show more concern for our earth at the same time!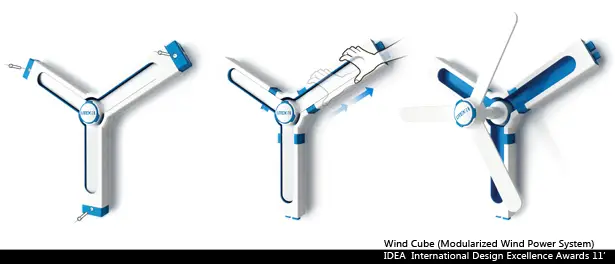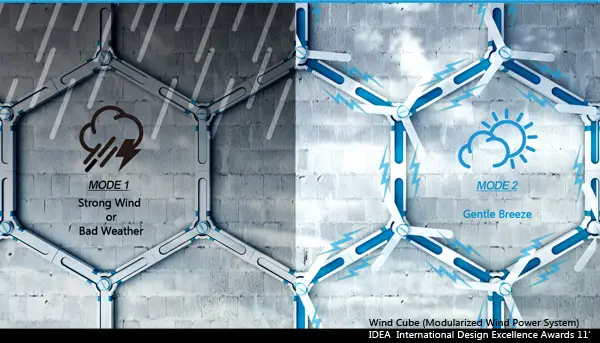 Wind Cube modularized wind power system features:
Simple 3 steps for users to build this 3D wind power system on their own. It's very easy to use and it helps to reduce carbon footprint.
During bad weather or strong wind, Wind Cube can retract the blades to avoid any damage, while in gentle breeze, the telescopic blades can be activated again.
Each unit of Wind Cube is combined together to form honeycomb structure which naturally strengthen the overall structure.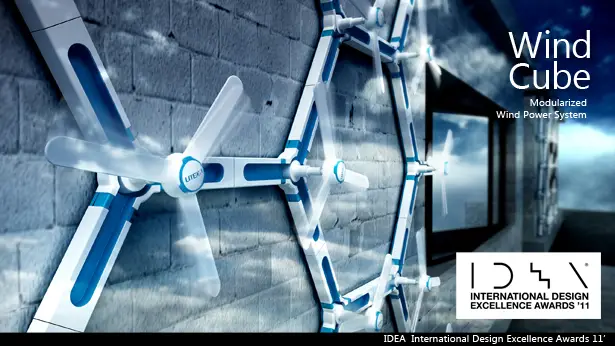 *Some of our stories include affiliate links. If you buy something through one of these links, we may earn an affiliate commission.