KAIST has designed Armadillo-T, a compact foldable micro electric car that makes parking easier at busy hours. It folds in half when parked, making this car an ideal alternative for public or private transportation in an urban environment. Being stuck on traffic with your car releasing large amounts of carbon dioxide are familiar scenes for city dwellers, the team at Korea Advanced Institute of Science and Technology (KAIST) has developed a solution to tackle the issue. As the name suggests, it was based on a native animal of South America, Armadillo, a beautiful placental mammal with a leathery armor shell.
Just like the animal, this concept car imitates the animal's distinctive protection characteristic of rolling up when feels threaten by predators. Armadillos hide themselves and capable of shrinking their own body to almost half.
Designer : KAIST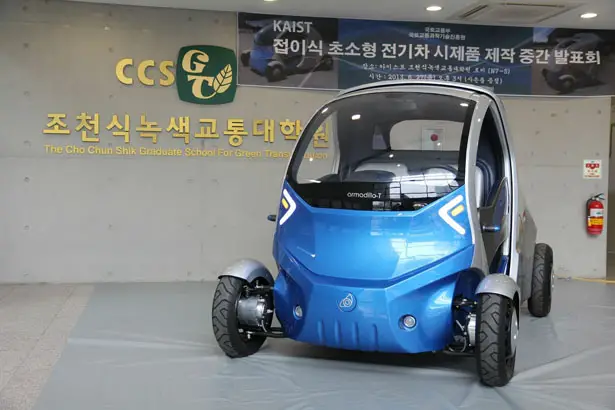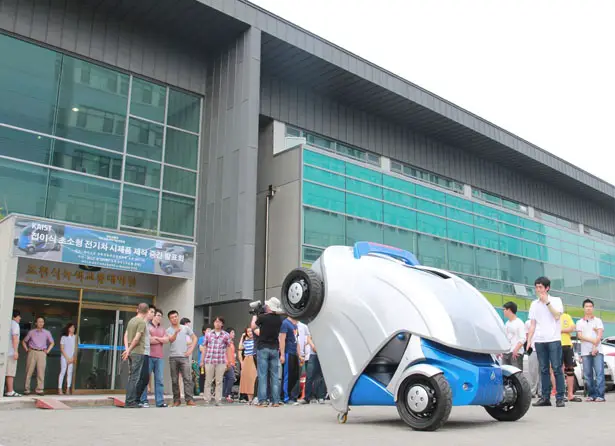 Armadillo-T features 2 seats, 4 in-wheel motors, 13.6 kWh capacity of lithium-ion battery pack which is housed on the front side. When folded, this car looks pretty compact, it takes just 1/3 of 5-meter parking space (standard parking space in Korea), thus, allowing 3 more Armadillo-T to be parked in one parking space.
The board is equipped with many smart features such as cameras to eliminate the need for side mirrors or remote control connection with your smartphone. This car can reach a speed of 60km/h and using 10 minutes fast charge, it can run up to 100km.
*Some of our stories include affiliate links. If you buy something through one of these links, we may earn an affiliate commission.