Albatross yacht is a 200m mega yacht that also features two skimmer boats that are always ready to sail independently. This concept yacht takes privacy and functionality to a higher level, you can separate any party or a meeting to different yacht and then rejoin all of them into one big social event. When Albatross yacht is fully connected, it provides passengers with 200m + 80m + 80m open space, even with the mothership alone, it is one of luxurious sail yachts a billionaire can have.
Designer : Tarun Sharma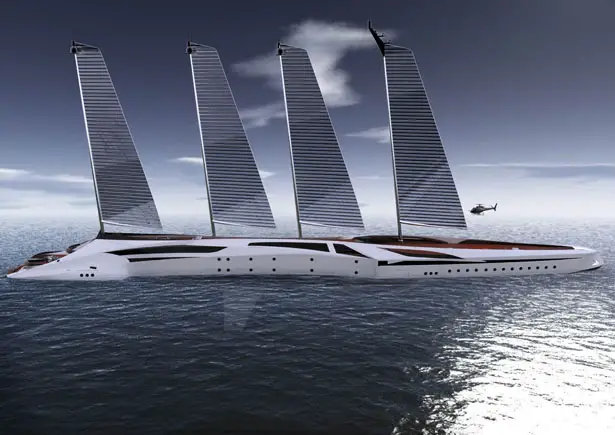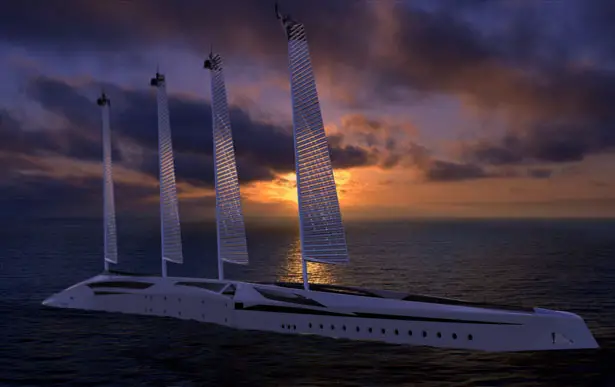 Tarun Sharma explanations about Albatross yacht:
The Project of 200m Albatross along with her two 80m Skimmer daughter yachts was my Academic Diploma Project for Post graduate diploma in Transportation and Automobile Design. It got completed recently and is being applied for design registration.

The idea came when I was working on an industry project for a tentative 140m, and saw the amount of amenities given to key users besides the owner. And I thought, if you give them a separate crew and an engine…. The secondary key users can have their own yacht. That idea, was taken forward by me to create Albatross yacht.

Albatross yacht herself has solar sails as well as turbine propulsion. The Skimmers are Planar hull motor yachts. They connect to each other and provide a passage at the central atrium of each yacht.

Care has been taken to allow access in all the three yachts for people with disabilities, and thus elevators and ramps have been provided.

The interior layout boasts a complete discretion of movements of the crew, with seperate access for the piloting crew, stewards and personal aides.

The Albatross yacht has space for owner + 24 guests + 52 crew members + captain + chief engineer while those Skimmers have space individually for key user + 16 guests + 24 crew members + captain.

Total number of guests that can be entertained onboard the Albatross yacht fleet is 62…. in complete luxury. Regular toys and tenders are all onboard, along with a wet docked 15m dayboat in the Albatross.

A massive aft with a mammoth pool (which has a waterfall courtesy of the jacuzzi right above it), extends to a full beam, open beach deck, one whole wall of which converts into AV projection. Access through this wall and you reach the dual height Main Salon with activities and spaces spread over the two levels complete with main dining and a breakfast table right next to the main galley.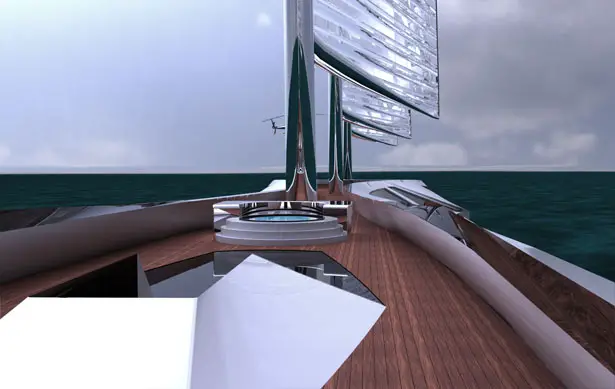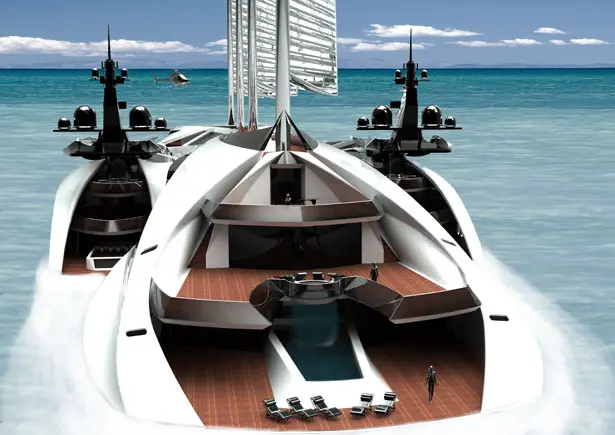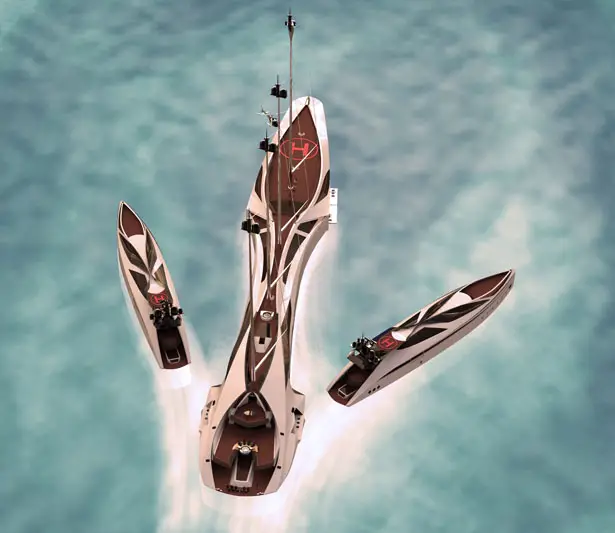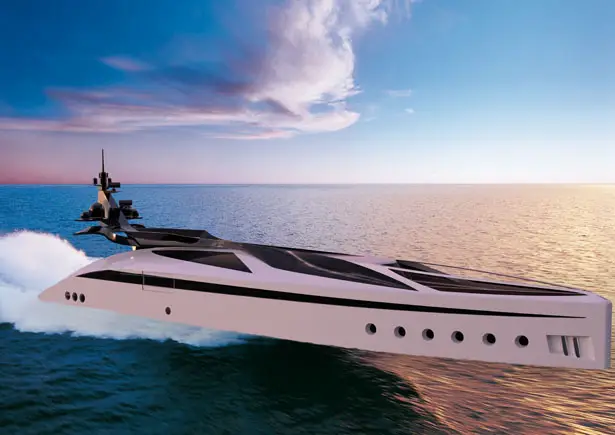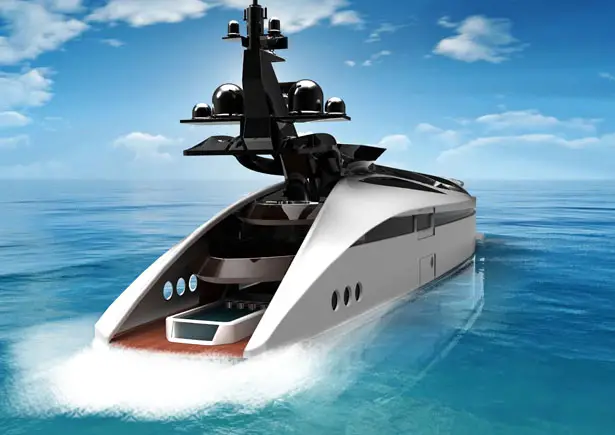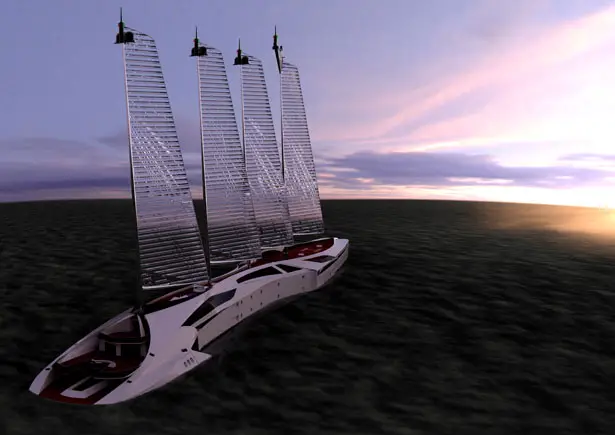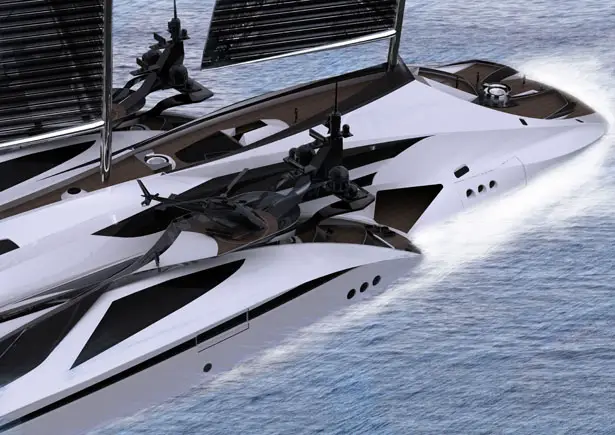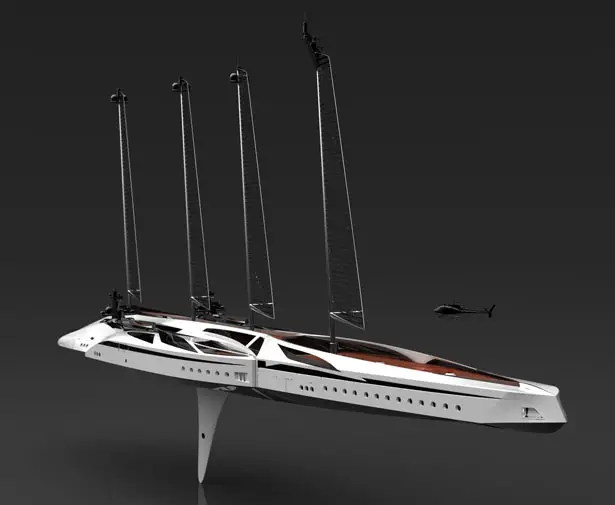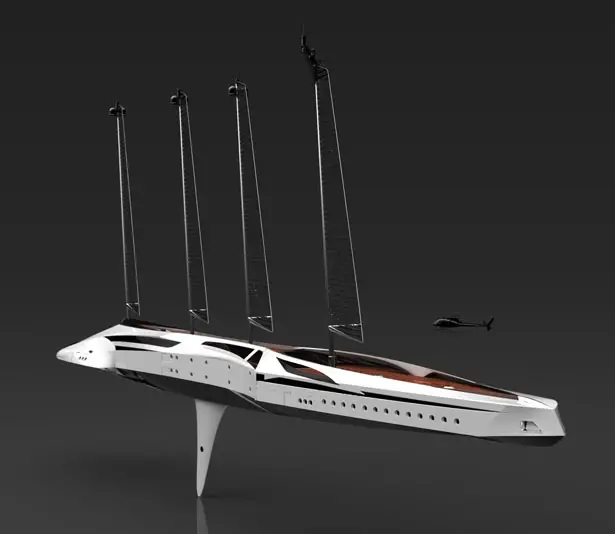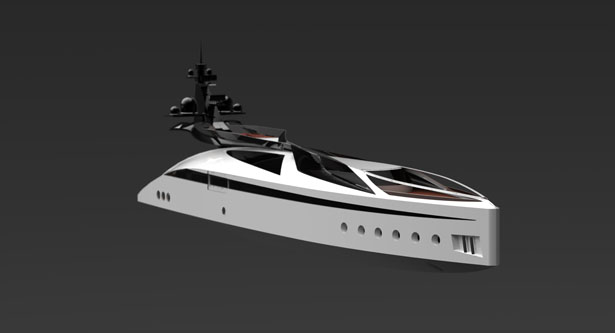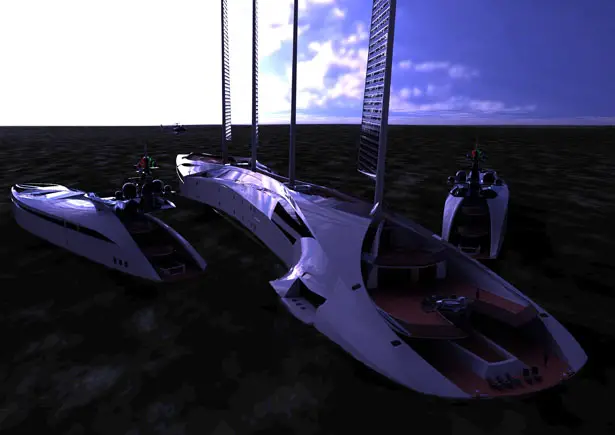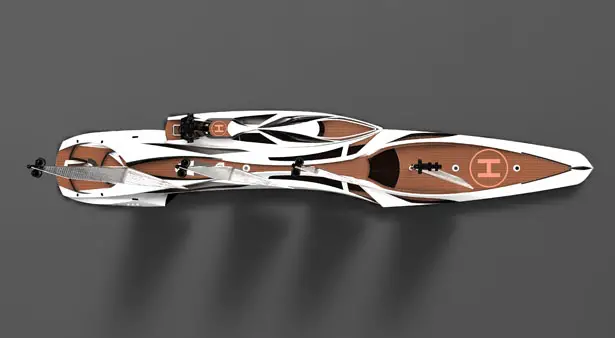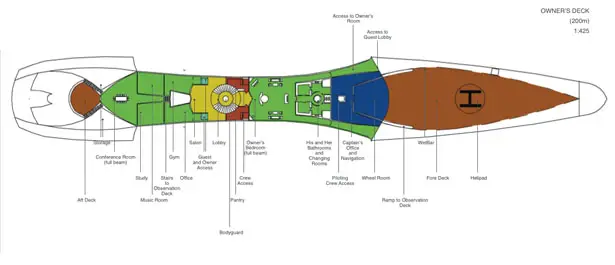 Click above image for bigger view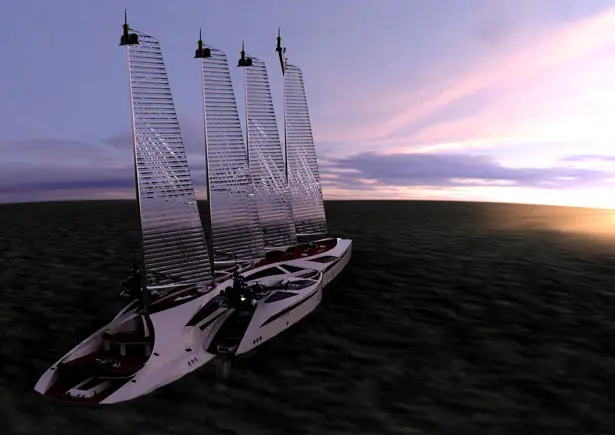 *Some of our stories include affiliate links. If you buy something through one of these links, we may earn an affiliate commission.