Taku Tanku is a cool little house constructed out of 3,000-liter water tanks. It's an extremely light house that can be carried by one or two person, by bicycle, by car, or by boat. This project was especially designed and engineered as part as "Little House" competition in Saitama, Japan.
Taku Tanku is able to travel through many landscapes, up to 2-3 users can enjoy this shelter, especially outdoors. Aside from being companion to your great adventure, this little house also serves as a sculpture piece that celebrates the vital role of water in our lives. There's a little compartment between the wheels where you can keep your luggage, the solar powered LED lights harness the sun's energy during the day and emit light at night. You can enjoy fresh air or the warmth of the sun by opening hatch windows, the wood flooring creates cozy environment.
Designers : Stereo Tank and Takahiro Fukuda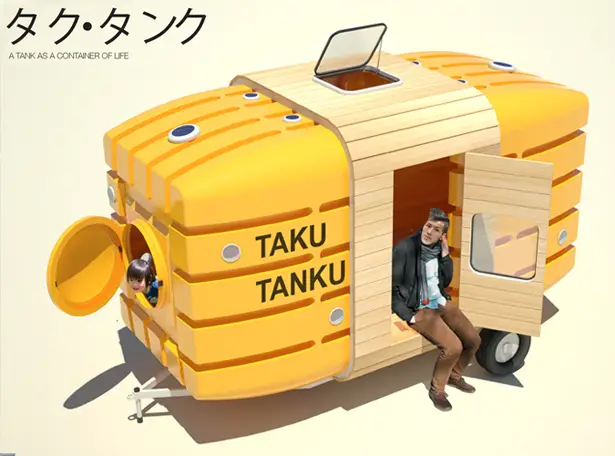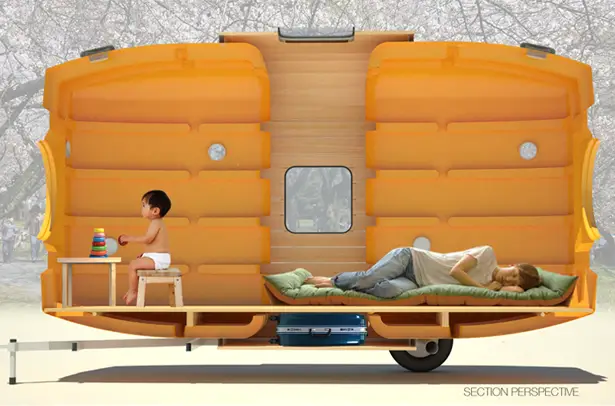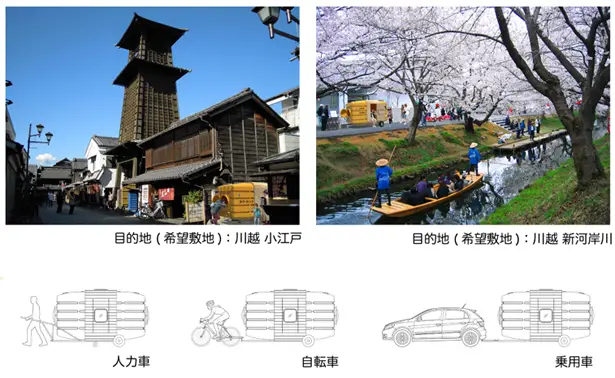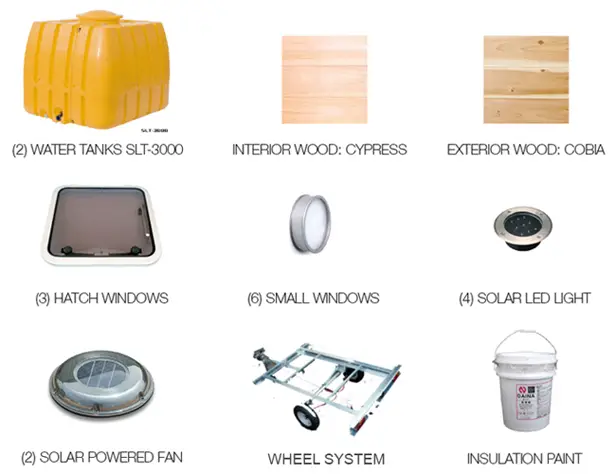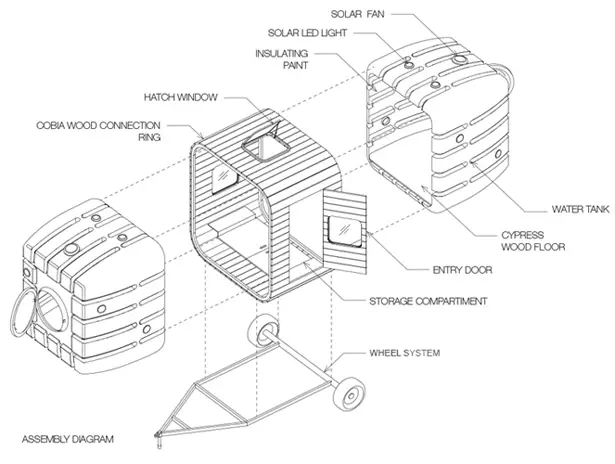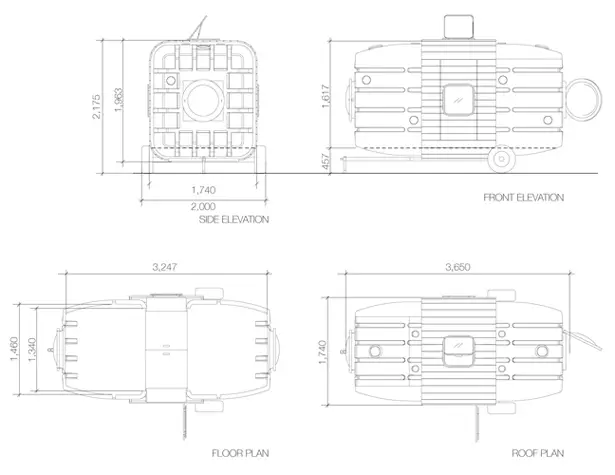 *Some of our stories include affiliate links. If you buy something through one of these links, we may earn an affiliate commission.