A' Design Award and Competition calls you for entries, this is one of prestigious design awards that you want to put in your priority list. This world's leading design competition is organized in a wide range of creative fields, it highlights best of the best designs from all countries in all disciplines. Each entry will be reviewed and anonymously judged by an influential jury panels consists of professionals, press members, and experienced academics. If you are ready for this competition, here's the link: https://competition.adesignaward.com/registration.php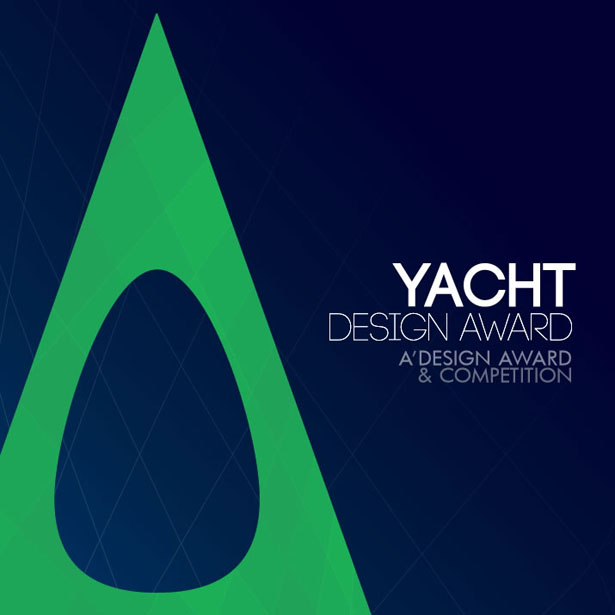 There are many award categories available that you can submit your work into, here's the list: https://competition.adesignaward.com/design-award-categories.html. This article wants to elaborate further on specific category, A' Yacht and Marine Vessels Design Award. In this category, you can submit both realized or conceptual luxury yachts as well as super boats, and marine vessels from worldwide yacht builders, designers, or refitters. It's not just an award, it has become an indicator of quality and perfection in design, this award is recognized worldwide, winning this competition can become an important milestone for your career.
Each yacht will be judged based on its form, functional, and emotional aspects. All yacht designs are considered for the degree of comfort, aesthetic qualities, functionality, as well as usefulness. However, for conceptual design, it will also be selected based on the ease of realization and efficiency, ergonomics, and human interaction. When you win this award, you will get extensive and exclusive marketing and communication services, your work will appear on magazines, webzines, newspaper, and many other publishing mediums.
There are many benefits that you gain from winning A' Design Award, and we need to mention this, unlike other design awards and competitions, there are no further fees to get all those winners benefits.
Here are random ten winning designs from A' Yacht and Marine Vessels Design Award:
1. SiVola 35 Mt Motor Yacht by Antonio Cataldi
The design of this yacht wants to communicate strength, speed, robustness through its solid shape, comfort, and aggressiveness. Inspired by car industry and military aeronautic, SiVola features an organic shape that reminds you of a supercar. The most unique aspect of this design lies on the wings of sun deck, it allows for 360-degree panoramic view. when you arrive in bay, it can be opened on top.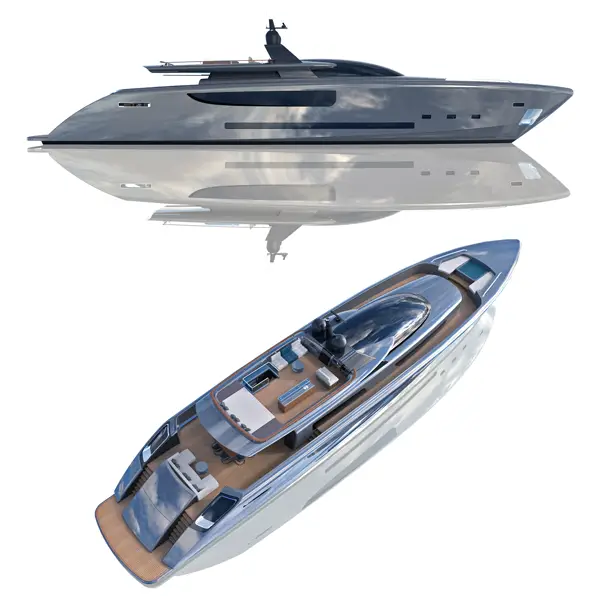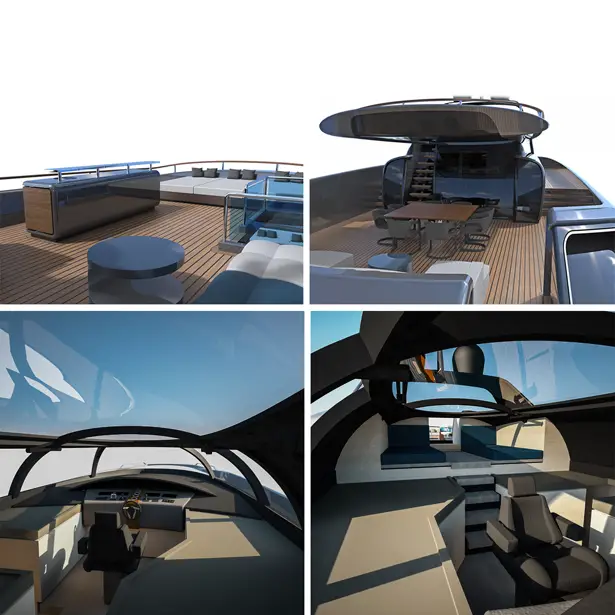 2. Xsr 85 Motor Yacht by Sarp Yachts
No noise, vibrations, or emissions, thanks to hybrid propulsion system, Xsr 85 was born out of vision of green technology. Inspired by nature, this yacht design integrates enclosed spaces with more natural light and functional flexibility. Open spaces are important aspect for the design strategy because the owners love spending their time on exterior decks. The key element of this design is that architectural glass arrangement, it surrounds the entire salon to provide great light and visibility from inside-out.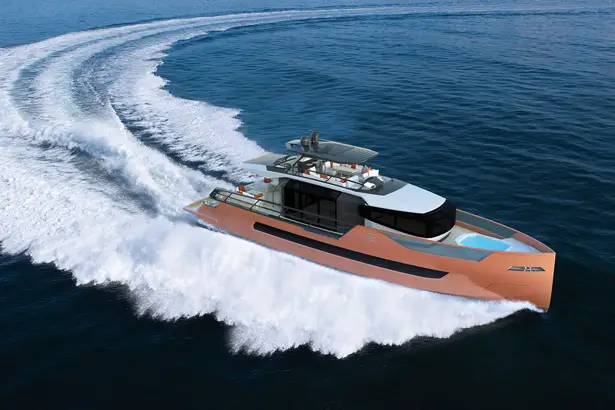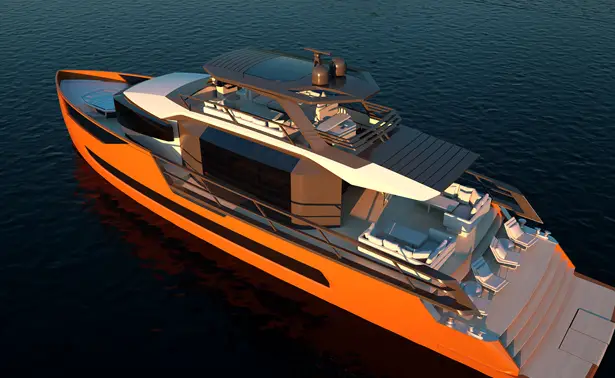 3. Wave Catamaran Cruiser Yacht by Roberta Visintin
Started by analyzing today's topology of catamarans design, this cruiser yacht features sporting yet elegant design. The lines of the hulls break themselves to bow, the concept of living space draws continuity between interiors and exteriors.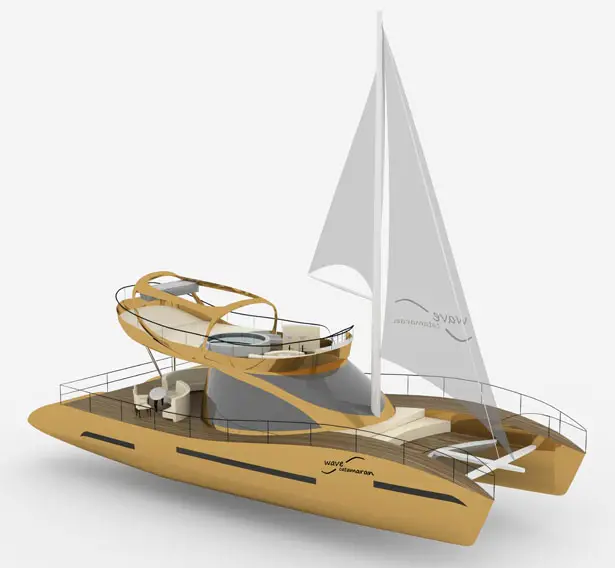 4. Snow Sailing Yacht by Hakan Gürsu
It's 66-meter superyacht by Hakan Gursu that features a radical approach through elegant lines with streamlined touches. This yacht combines modern design with classical taste, it has twin masts that split upon hull and increase performance and stabilization. Snow sailing yacht wants to deliver ultimate sailing experience, it offers latest generations of retro schooners with improved strength, comfort, and sailing joy.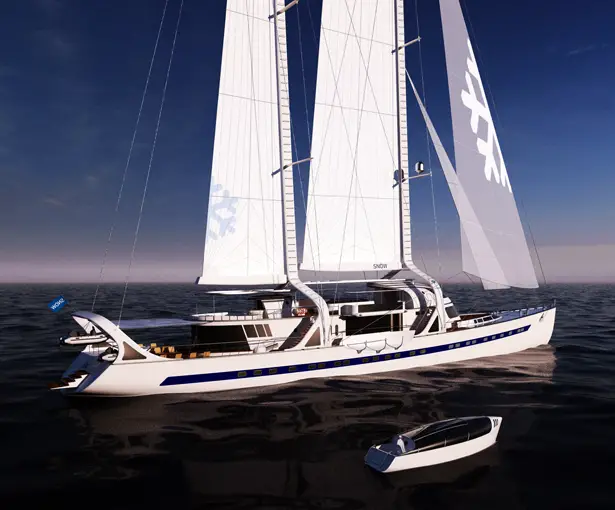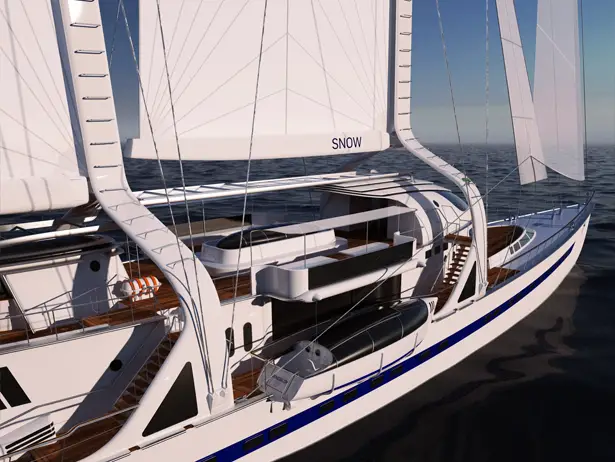 5. Intermarine 48 Offshore High Speed Boat by Viviane Nicoletti and Matheus Santiago
Inspired by dynamic lines of super sports car, this speed boat offers unique sports car architecture that is presented through teak flooring, which applied throughout the deck, on the upholstery, and on the feeling being at unique atmosphere. This is a sporty high-speed boat with powerful look.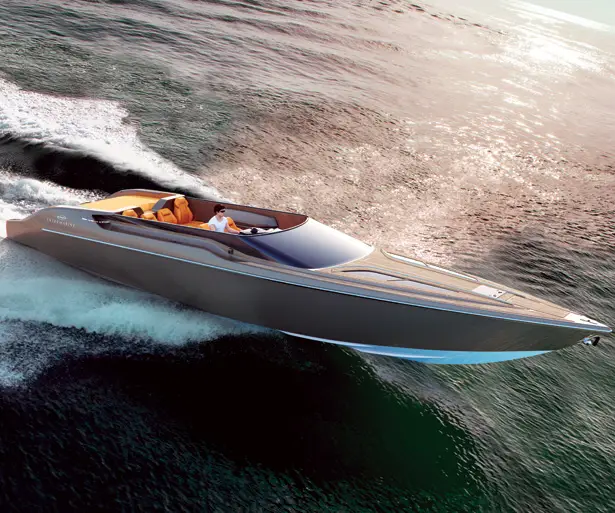 6. Aouda 63 Motor Yacht by Sarp Yachts
Sharp and elegant motor yacht with high-tech features. This yacht design features sensual purity design theme where functionality and comfort become the main focus. It's sharp and elegant, an explorer vessel that delivers original, organic, yet warm design. Passengers get to enjoy huge exterior spaces and different use of interior decks, the owner can also enjoy spacious master suit with an entire foredeck for his/her exclusive use.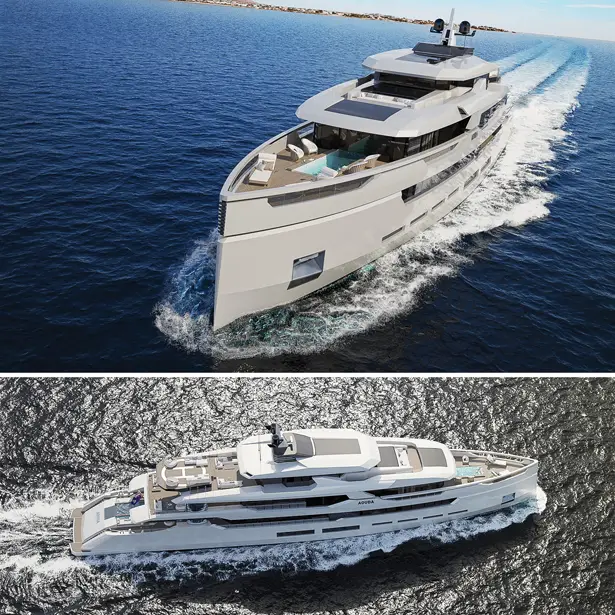 7. Oculus Mega Yacht by Schopfer Yachts
As you can clearly see, this luxurious mega yacht was inspired by a whale. The exterior features a styling that represents jaw and eye socket bone structure of large oceanic mammals. Designed to accommodate up to 12 guests in ultimate comfort and style, Oculus is a long distance cruising yacht that can reach speed of 25 knots.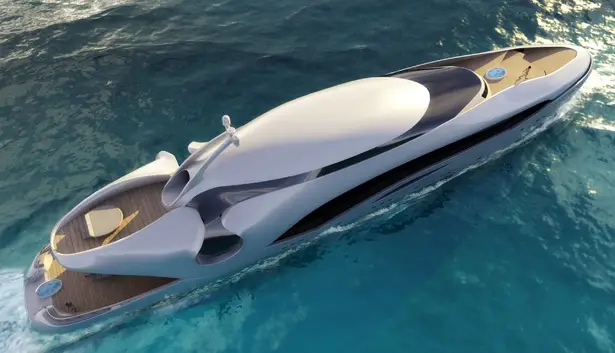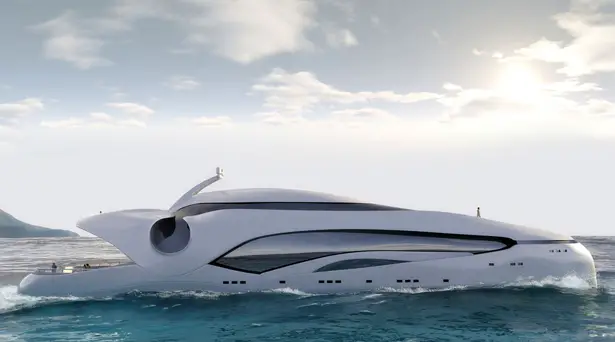 8. Turbocraft Thunderclap Boat by Turbocraft Design Team
With inspiration coming from boating and automotive worlds, this boat features curvy lines that similar to iconic cars of the 30s, just like classic runabout boats of 60s. Audi R8 also became the inspiration for that central fashion plate.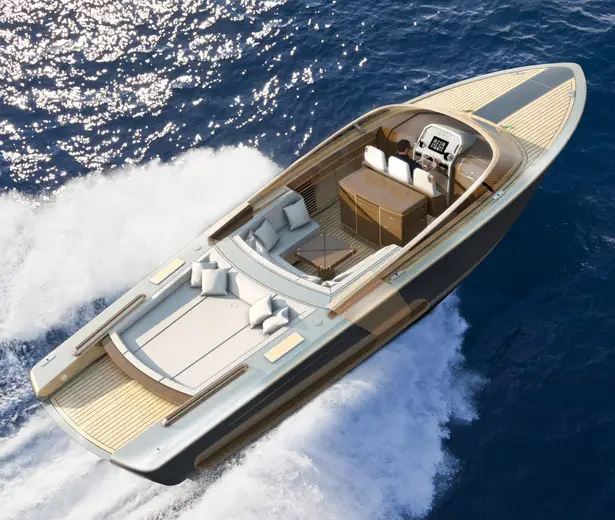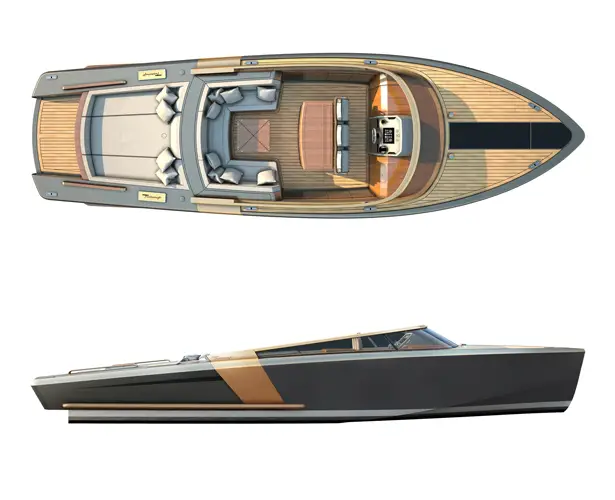 9. Ni Ji Jing 11.5m Sports Trimaran Yacht by Benjamin Eddy
This is a small trimaran yacht but with performance of a luxury yacht. It has better stability and sustainability compared to a monohull. The exterior features bbq and seating area while the interior is comfortable enough thanks to small bathroom, a fridge, a skin in kitchenette, and a dining area that transforms into a bed.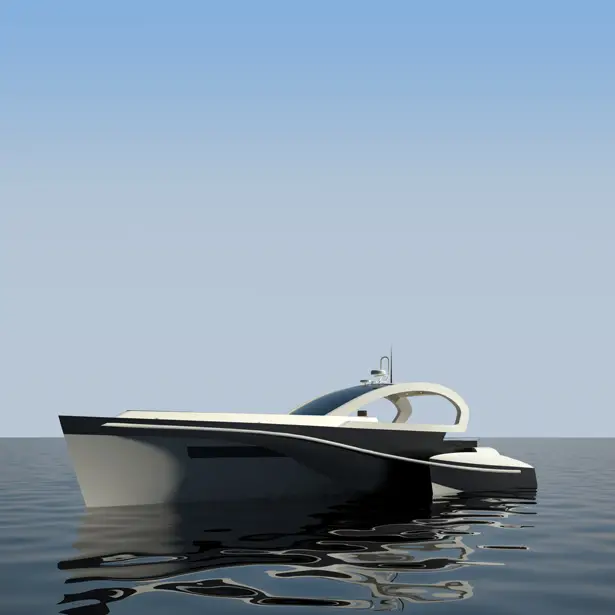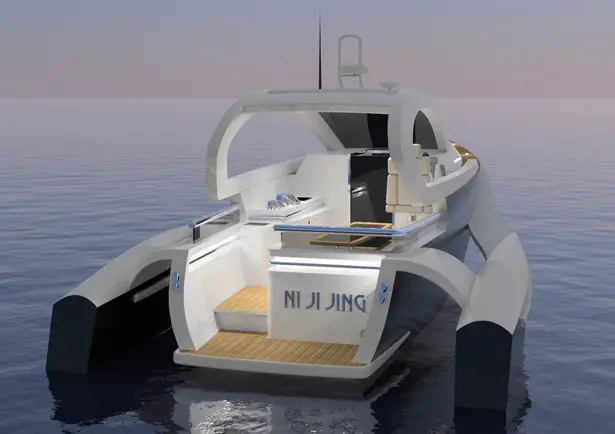 10. Delphi Sea Taxi by Hakan Gürsu
This sea taxi was inspired by ferries just like in modern coastal cities. It combines comfort, luxury, aesthetic, and high performance. As a contemporary transportation unit, this boat taxi has been designed for sea-tours or short-middle distance journey, it can carry up to 32 passengers where they can enjoy beautiful sea view.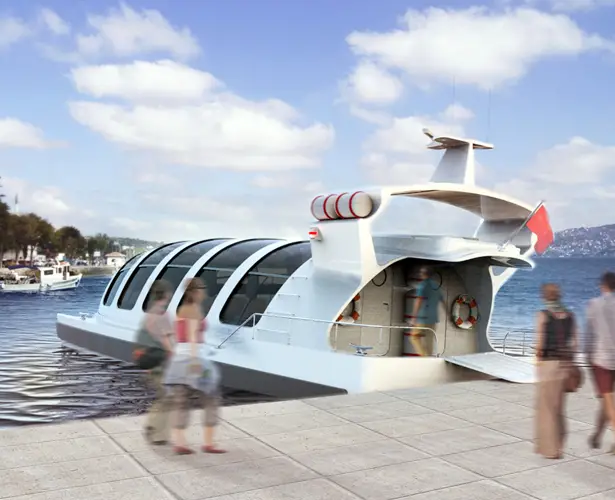 You can browse more award winning designs through this website http://www.designmag.org. When you are ready to submit your entry, here's the link https://competition.adesignaward.com/registration.php.
*Some of our stories include affiliate links. If you buy something through one of these links, we may earn an affiliate commission.