In this digital world, we are turning more and more to the internet to find great recipes. But the question is, how to bring those recipes into the Kitchen ? Of course, you can take your laptop into your kitchen, but there won't be any safe place to put it. Or you can print out the recipes and hopefully the water spills won't make them sticky. Noah Balmer saw this problem and create a simple and genius concept, the Kitchen Sync. Kitchen Sync is a digital cookbook concept which perfect to meet the demand of replacing the conventional cookbook into a new generation of digital world. Finding your recipes online won't be a problem for this device with its wireless internet connection, buy products, read cooking tips, no more sticky papers and dirty laptop.
This brilliant kitchen sync concept has won a prestigious International Housewares Association design award, hopefully this digital cookbook can continue into real production.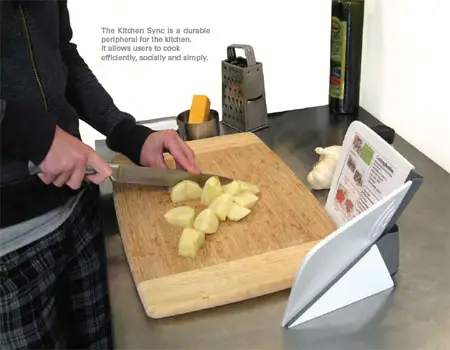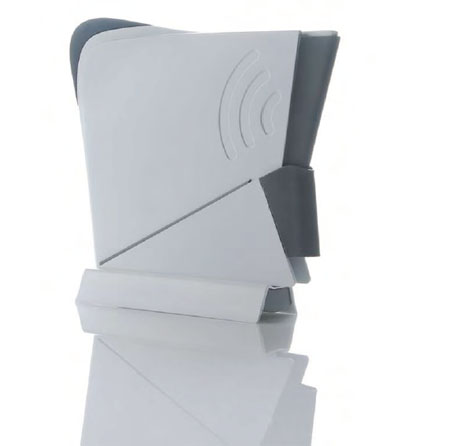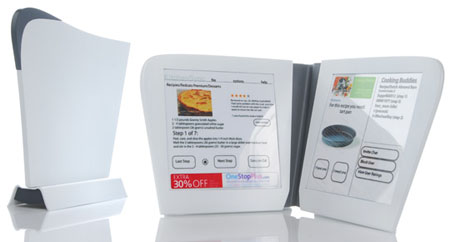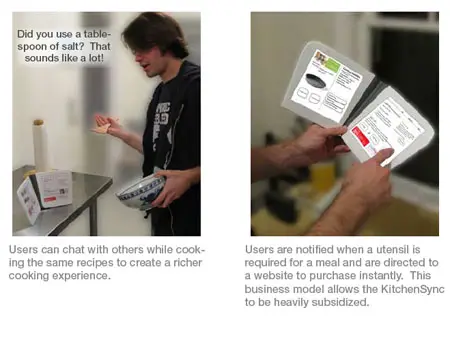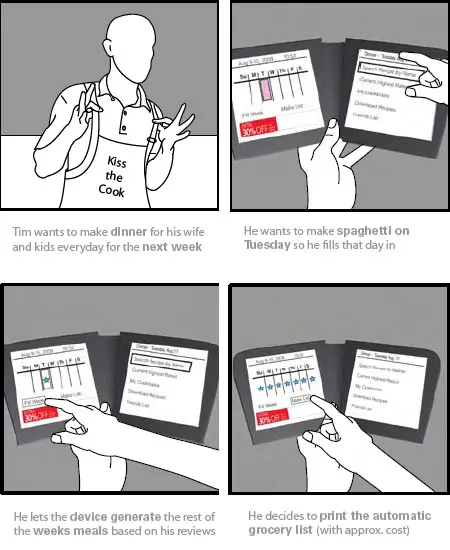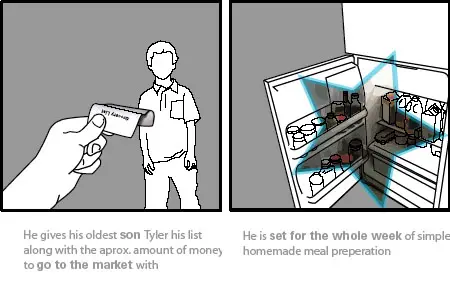 Designer : Noah Balmer via TheKitchn
*Some of our stories include affiliate links. If you buy something through one of these links, we may earn an affiliate commission.