The A' Design Awards and Competition 2017-2018 winners has been announced and we have featured our top 20 winning designs. This time, this prestigious design award wants to call you to submit your projects early to get free preliminary checking service. Yes, the preliminary checking service is free before you decide to pay the nomination fee, you can learn how your design would perform in this competition through a score provided by preliminary jury. It's a good way to get constructive feedbacks, you can also improve your presentation to meet several important aspects such as design quality, visualization, descriptive text, video, and documentation. This is where you can find out whether your design is approved or rejected.
A' Design Awards and Competition is not a design competition you want to ignore, it's a good platform to gain recognition in your design field industry, fresh design graduates might end up with a job offer from this competition. Submit your design here: https://competition.adesignaward.com/registration.php.
If you won this award, there are so many benefits that would definitely boost your career opportunities. You can enjoy extensive PR campaign, award trophy, winner's certificate and badge, press release distribution, yearbook publication, and you might even sell your design during gala-night event. You can read more details about the prize here: https://competition.adesignaward.com/design-prize.html.
There are more than 100 categories available, from fashion, mobility, futuristic, architecture, to packaging. The reason why this design competition has so many categories is that they want to increase the value creation for all participants. Most design awards are advertised by spending a lot on advertising yet they limit the categories, hence the expensive fees just to submit our designs. By increasing the number of categories, this design award can eliminate high nomination costs, you can join as a design student, an individual, a design studio, or a group of high-income salary designers.
So, prepare your best designs/projects from now on, and submit them here: https://competition.adesignaward.com/registration.php. The deadline for this early submission is June 30, 2018 where the result will be announced to public on April 15, 2019.
Here are previous winners of A' Design Awards and Competition 2017-2018:
1. URBANIZED Maintenance free commuting bike by Hristo Tashev – Vasil Mihaylov
Claimed to be a maintenance free bike, Urbanized is a designer bicycle, engineered to provide user with urban comfort and ease of use whether it's for cruising around the city or just recreational. This weatherproof bike is also portable, the design has been carefully thought out to fit active lifestyle as well as a care free ride.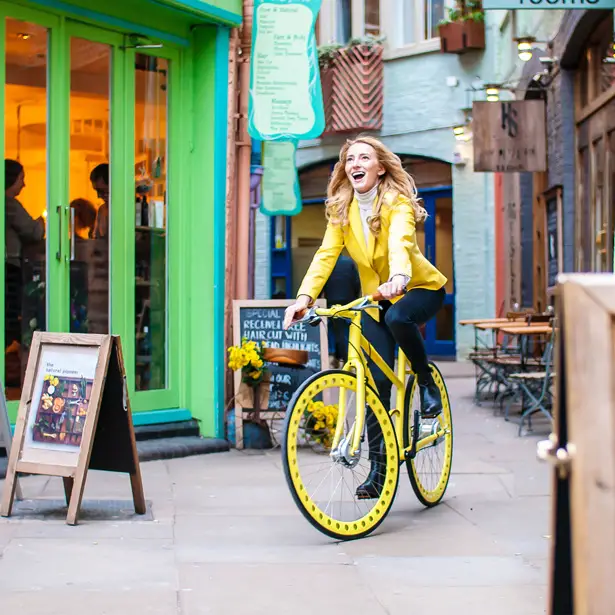 2. IO Doodle Box Mobile Art Storage by Mina Panic and Carlo Negri
Designed for children, IO Doodle Box was inspired by a personal desire to create a children furniture piece that would encourage as well as support children's love of arts and crafts. This portable storage can accommodate children interest in drawing and creating, it's a multifunctional furniture completed with removable tray and internal storage, it also doubles as a bench seat. A perfect addition to your children room.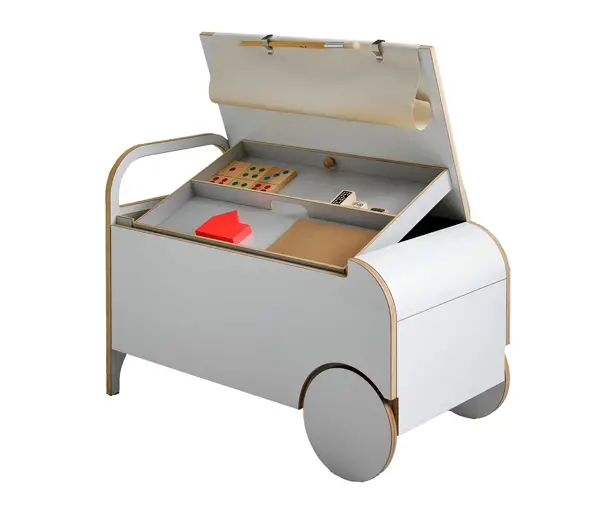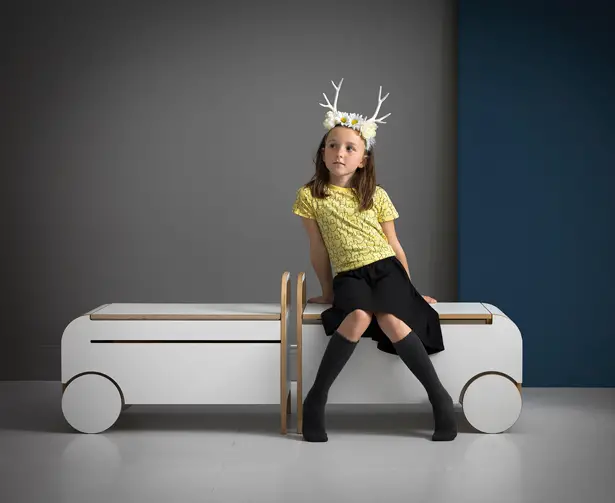 3. Convenience One handed bottle by Kuang Wei
People with disability can have difficulties in doing many tasks, e.g. a person with only one hand would have difficulty in opening a bottle. Designed by Kuang Wei, this special laundry detergent bottle has been designed in a way that can be easily opened with one hand. It uses the concept of ordinary pressure suction mechanism where detergent can be stored in the bottle top when user press the bottle top, then user can easily use it with one hand.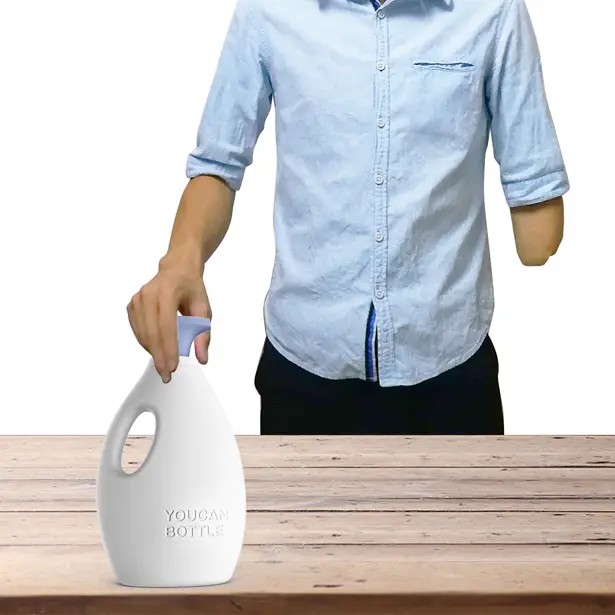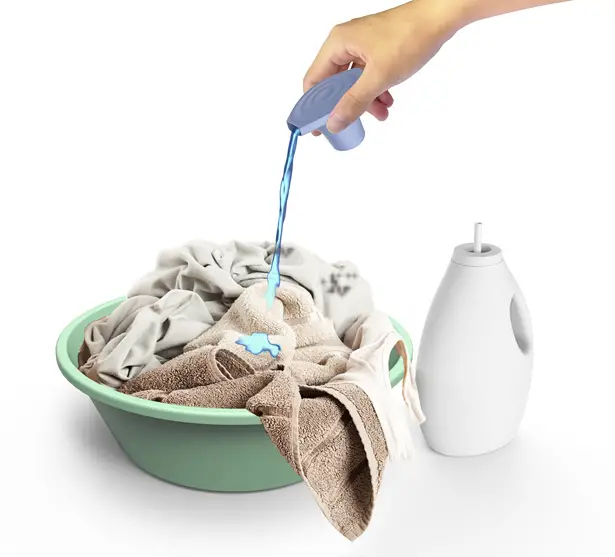 4. Da Chang Muslim Cultural Center Cultural by Hejingtang Design Studio
Da Chang Muslim Cultural Center Cultural represents modern mosque yet still was designed based on traditional mosque. As you can see this building still subtly represents spatial structure with its new materials and technologies. Those arches shrink elegantly into curves from bottom up. The dome represents abstraction of Islamic symbols rather than simple mimicking. This mosque is developed by local government to improve the quality of culture life of Dachang County.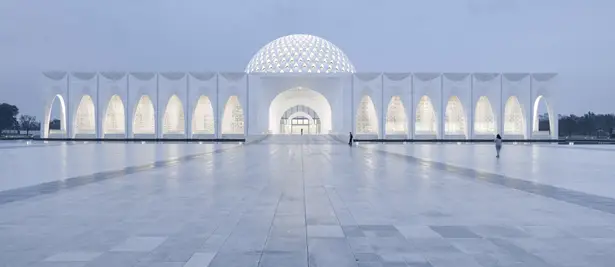 5. Ceremony Lighting by Sebnem Buhara
A ceremony lighting, just like its name suggests, this light is a perfect representation of celebration. It reminds us to cherish every moment of our life, wherever you place it, this light would stand out from other decoration thanks to its materials. It's a simple design yet stands out from the crowd.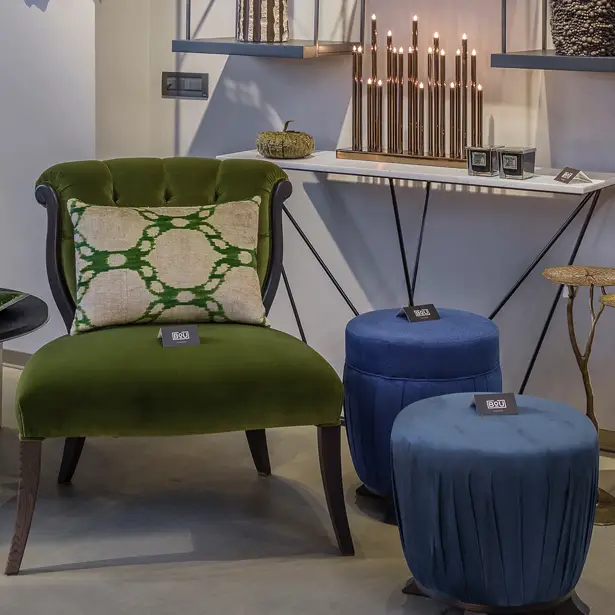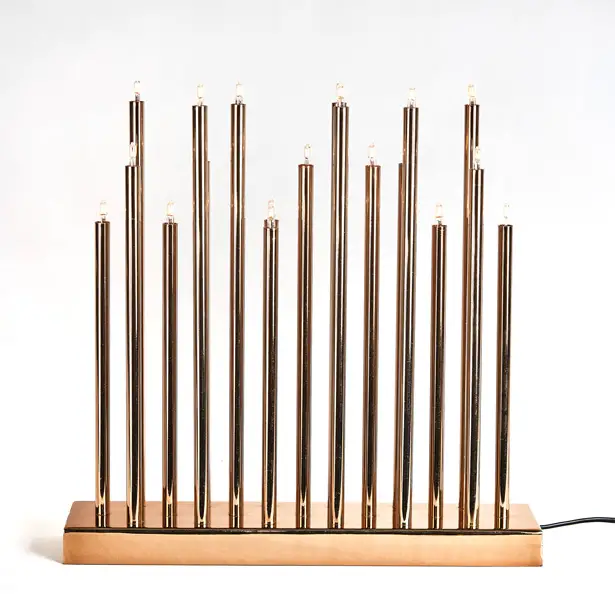 6. Klikko Life Electronic Blocks by Miao Ke, Cai Huixian, and He Yimin
Children learn in different ways, but most often than not, they learn by doing. Klikko Life is a unique toy that helps young children to learn about electronics. It features base modules, functional modules, several wires, and blocks, together adult can help children to connect those blocks with the right wires, helping them understand about basic circuit principle. By integrating those blocks with the correct wires, they can create magic or practical things. It's a nice toy to encourage them to become engineers.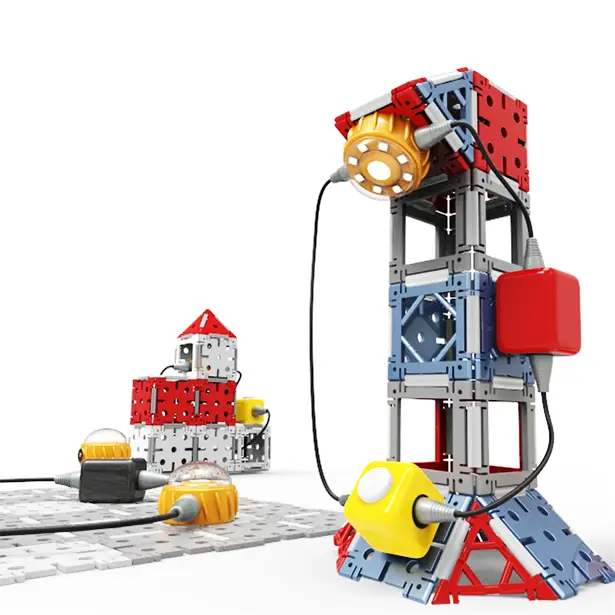 7. Kibardin Clock Digital LED Clock by Vadim Kibardin
Kibardin Clock is more than just a time piece. You can place it on your desk or on the wall, it's a true expression of your personal taste. The clock design is offered in wide range of styles and preferences to suit your style. It's an ambitious project started in 2009, the clock uses individual OLED components to display the time. This 2018 version now has an intelligent light controller and possibility for you to select between 12 to 24 hour modes.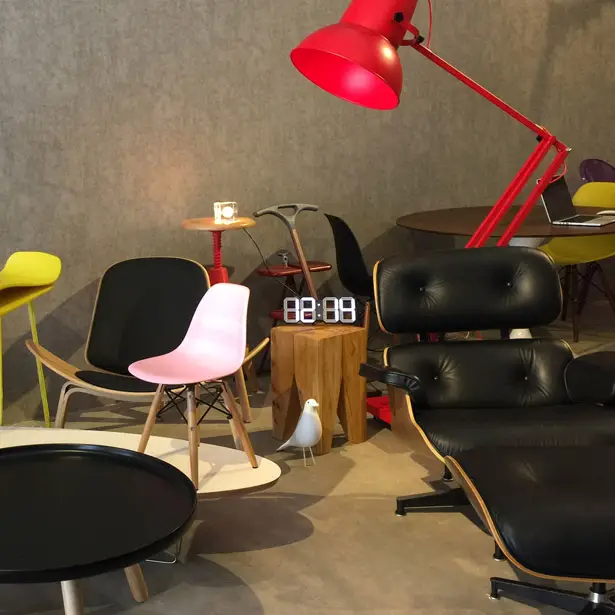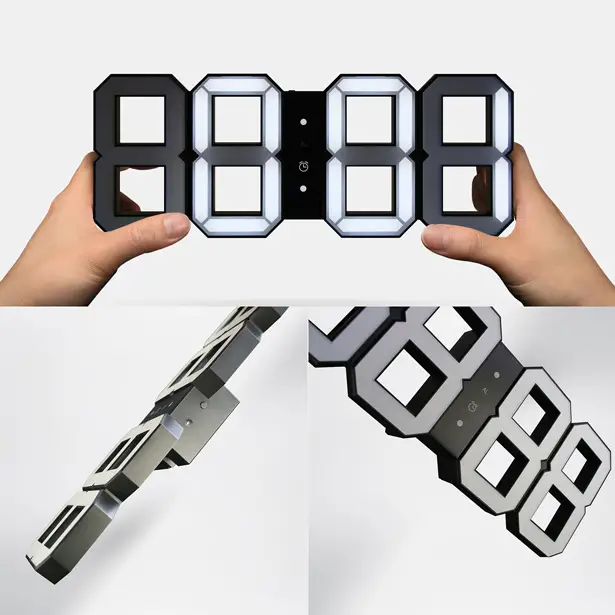 8. JosÉ Tronco Air Purifier by Smartisan ID Team
José Tronco air purifier features minimalist rounded rectangle design. All basic functions of this appliance can be controlled through a simple mode switch while the insides can be accessed via an easy to open magnet back cover. This air purifier has been designed with gentle and rounded shape, it offers better safety for kids and elderly people. There are motion sensors integrated creatively so that when the back cover is removed, the air purifying process will also pause automatically.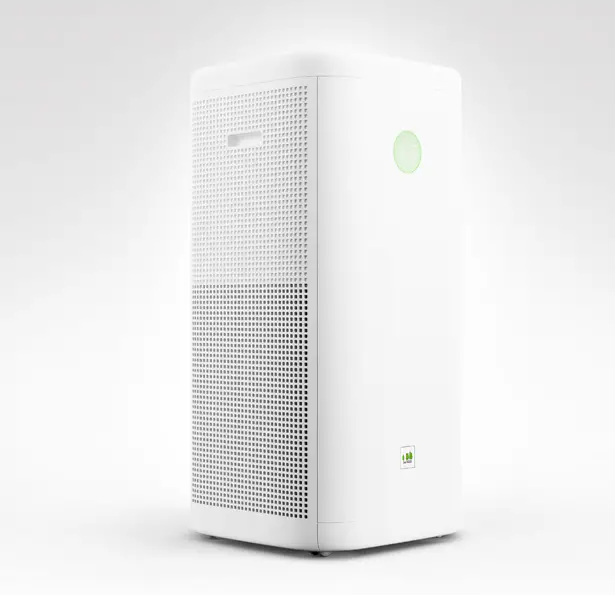 9. Black Hole Hood by Elham Mirzapour
Black Hole Hood, just like its name suggests, this home appliance was inspired by the black hole concept, it vacuums all smoke from inside your house to out of space. It's a beautiful product in modern form, it keeps your kitchen smoke-free while cooking. It is light and easy to install.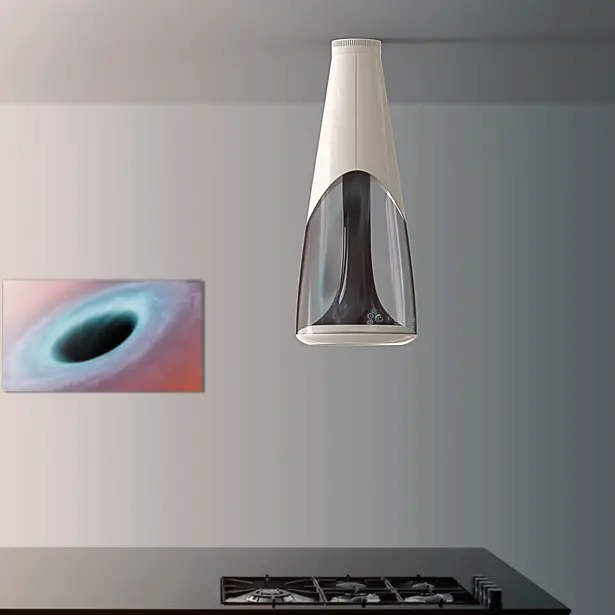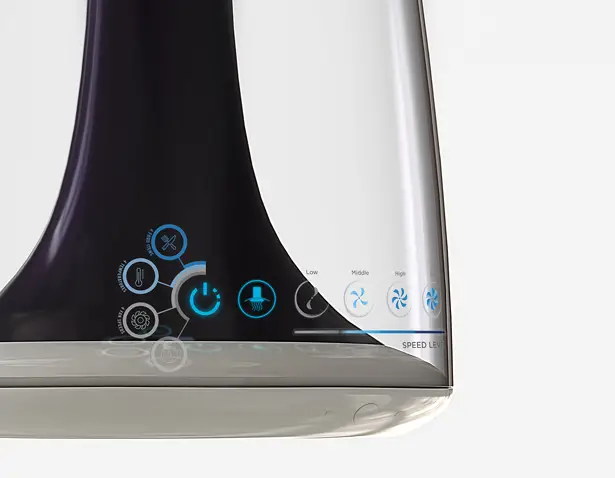 10. Morpho Helmet Helmet by Jie Qian
Morpho Helmet has been designed to allow cyclists to be easier to see at night. It's a bike helmet that emulates the intense blue of Morpho butterfly, a butterfly that gets its color from the way light reflects off those microscopic scales on its wings. In this way, it would be easier to spot a cyclist under low light vision as the light would bounce off the top of the helmet in city traffic. When a cyclist wants to make a turn, they can look behind and this changing angle can cause the reflective material on the helmet lights up from the headlight of vehicles behind.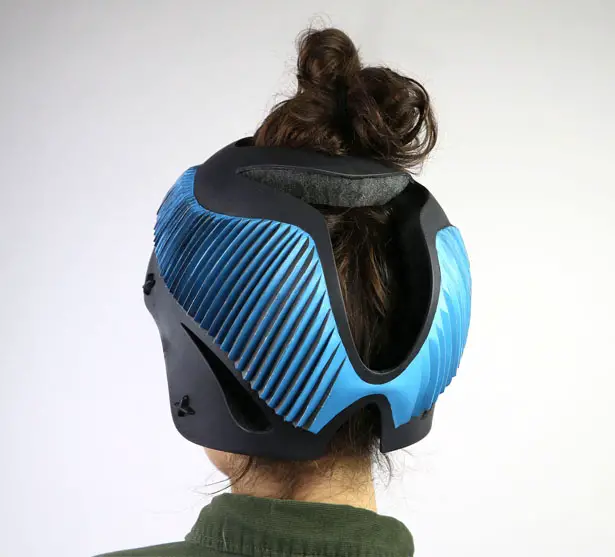 *Some of our stories include affiliate links. If you buy something through one of these links, we may earn an affiliate commission.