2050.Lab Design Studio presents Yolochka Personal Cabin for Overnight Train where all seats are set up at an angle. Yolochka in Russian means spruce, hence, it is reflected on the interior layout that looks like spruce. Due to nature-inspired layout, it is possible to optimize cabin space and makes it more comfortable for each passenger. The open space concept is suitable for family or group travel while at the same time, each room also offers privacy, simply slide the cover screen where you can hide from the noise and hustle outside.
Set up diagonally relative to the entrance, the sleeping spaces become longer and the aisle between cabin also wider. It offers efficient use of space for all passengers to get more freedom while moving around the train.
Yolochka Cabin Concept features very well-though personal cabin/pod, it has everything you need for a comfortable and quiet journey. It has place for your luggage and clothes, you will find a personal table, individual lighting, and device chargers. This concept wants to offer luxury comfort when traveling in economy class. You can work and rest inside your personal cabin, it's a future travel scenario. Those ladders that take passengers to the upper level are designed with soft pads, this way, some passengers can choose to lean on them, standing without blocking the passage.
Yolochka Project by 2050.Lab Design Studio aims to improve personalized space for each passenger. Through this new cabin layout with attractive interior, rail-way transport might attract young active audience to use it for overnight travel at an affordable price. Yolochka can be a symbol of a new era in railway transport, every detail is oriented to a new generation of passengers, it opens up a possibility to create a new class of long-distance travel.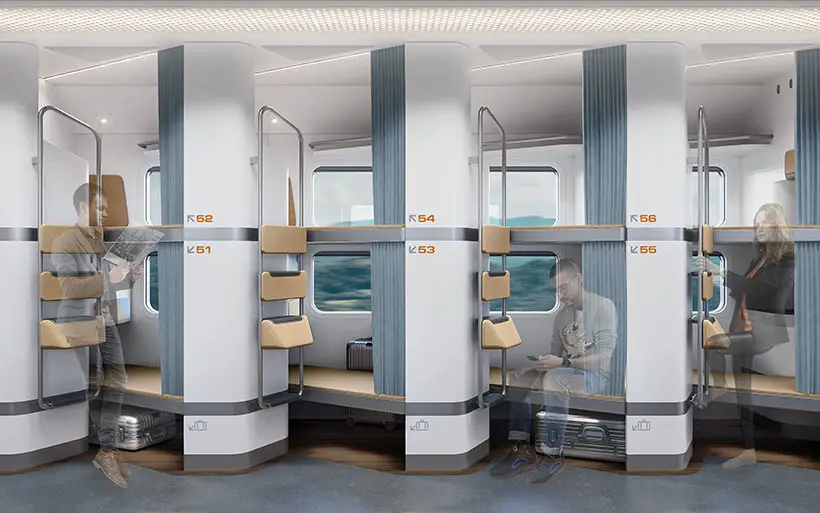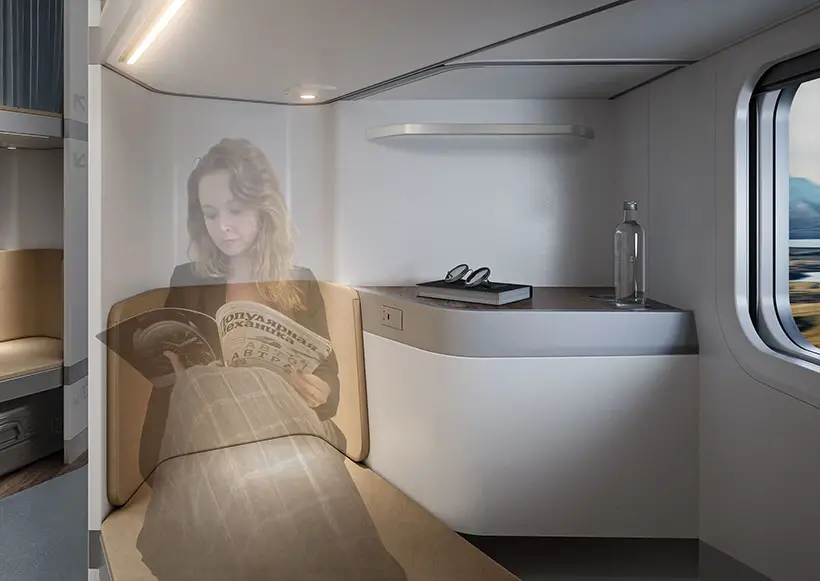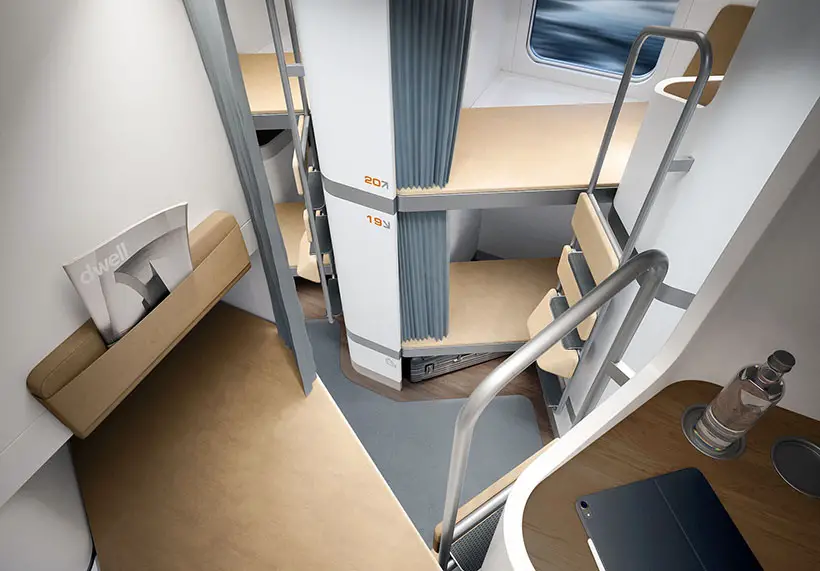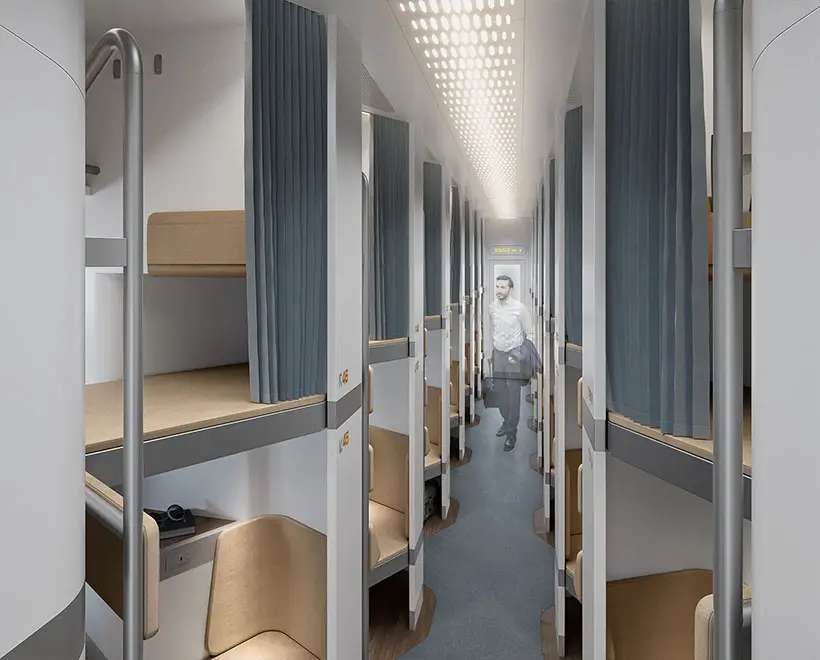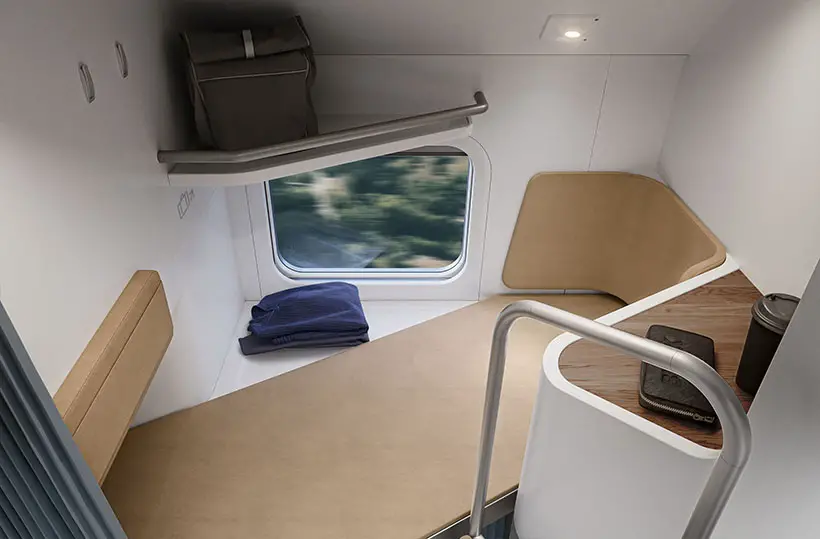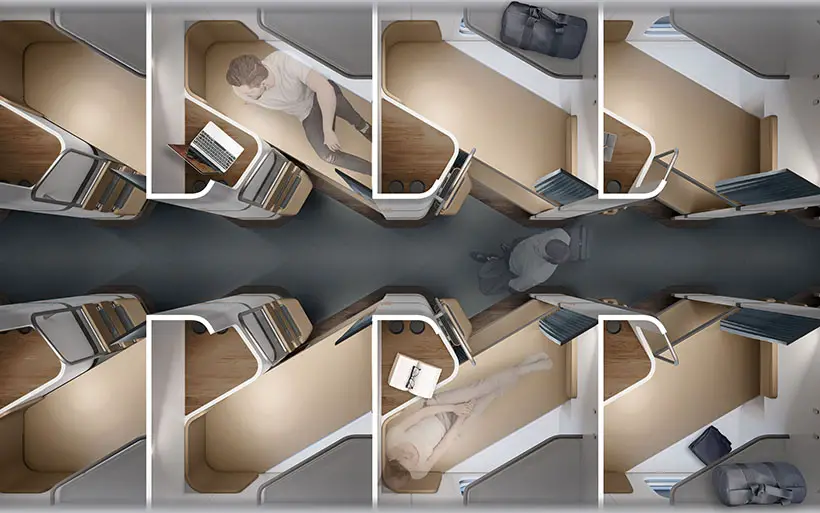 *Some of our stories include affiliate links. If you buy something through one of these links, we may earn an affiliate commission.