In collaboration with Holst Centre, Pauline van Dongen has designed Wearable Solar Shirt. It's a shirt that incorporates 120 thin film solar cells combined with standardized functional modules of Holst Centre's stretchable interconnect technology, making it possible to integrate electronics into fabrics. The result is an attractive t-shirt for everyday wear with solar panels and flexible electronics to charge your mobile gadgets.
This blue shirt is made out of a double-knit along with a subtle texture and shine, constructed out of one piece of fabric, resulting in a softly rounded loose fit shape. Those solar modules are laminated before constructing the garment. Don't worry with the design, those solar modules have been approached from an aesthetic perspective, creating circuitry an elegant striking feature of the design. This project takes solar fashion from catwalk to high street.
Designer : Pauline van Dongen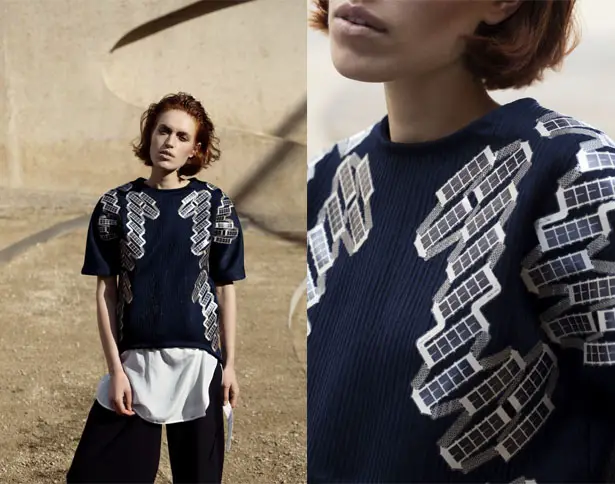 During the day, this shirt produces 1W electricity, strong enough to charge a typical phone in a few hours. You can charge your smartphones, music players, gps device, or camera, as long as they are USB-compatible handheld devices. You don't have to use the electricity right away, it can be stored for later use in the shirt's battery pack, which is located in the front pocket.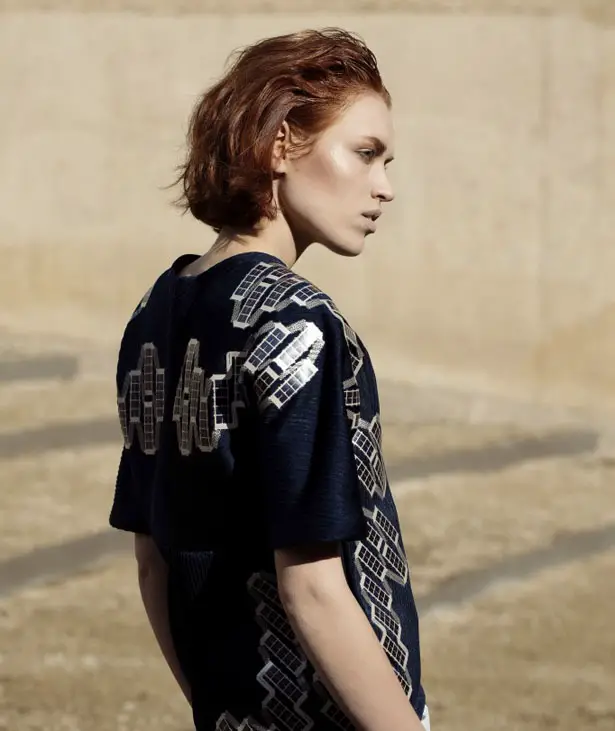 *Some of our stories include affiliate links. If you buy something through one of these links, we may earn an affiliate commission.