In India, collecting and carrying water is women's responsibility. In rural areas, they have to carry water from distant sources and most often than not, a day's supply of water means multiple trips to the local well. WaterWheel has been designed to help these women to improve the experience of collecting, storing and using the water. Do you know that women in India spend like 25% of their time each day just to collect water? Well, with this concept water carrier, they can transport 50L at once, this is 3-5 times more water compared to the traditional methods (buckets or jars). The cap-in-cap design prevents recontamination at the point of use, it's more hygienic, thus reducing the possibility of getting diarrhea disease which according to WHO is the second leading cause of death in children under 5 years old.
The high quality plastic material is human-safe, it's durable enough to handle even the roughest terrain, it will certainly last for a long period of time. The main form of this water carrier was inspired by the shape of traditional matka or jar which clearly indicates the main function of WaterWheel.
Designer : Welo Water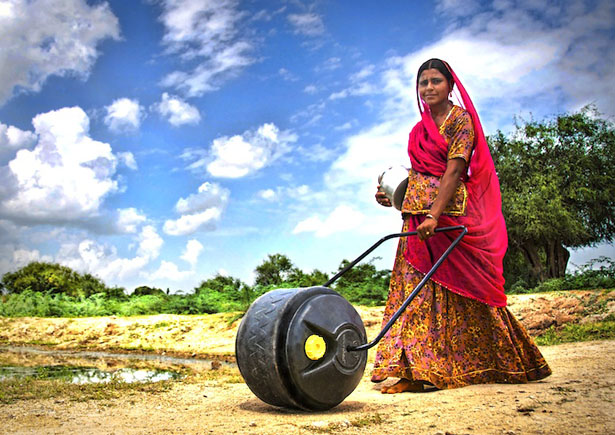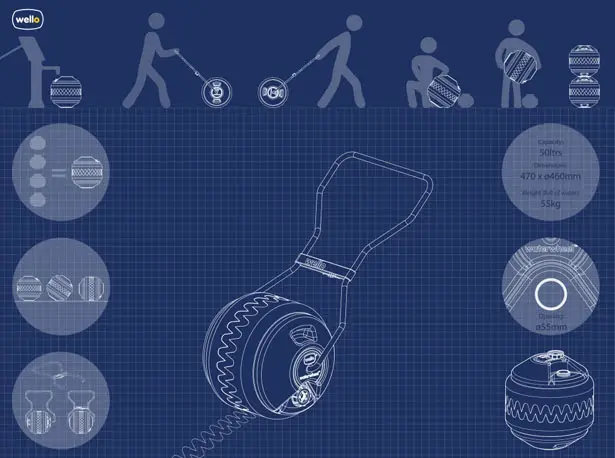 *Some of our stories include affiliate links. If you buy something through one of these links, we may earn an affiliate commission.