The innovative single seater VESNA electric car concept features a unique body of natural one-piece resin composite with integrated wiring, which not only makes it extraordinary from the construction perspective, but also gives a brilliant outlook. Thus, different materials can be used of different colors to make the body or arranging different ways of wiring to give it a more natural effect. The two front driving wheels contain an offset center of rotation and affixed with a reinforced rubber belt with the non-synchronous electric motor that is powered with direct current from permanent high-powered magnets. When turning, the leading wheels gets distributed torque and braking according to the turn on the steering wheel. The rubber-reinforced sphere rear wheel fastens to a four petal suspension clip, each with a roller for free rotation of the sphere. Moreover, the clip aids braking or assists steering by being connected with the main electrical system.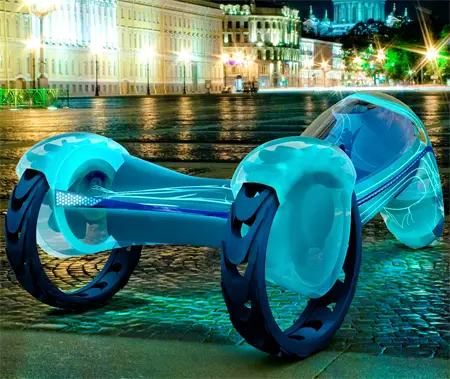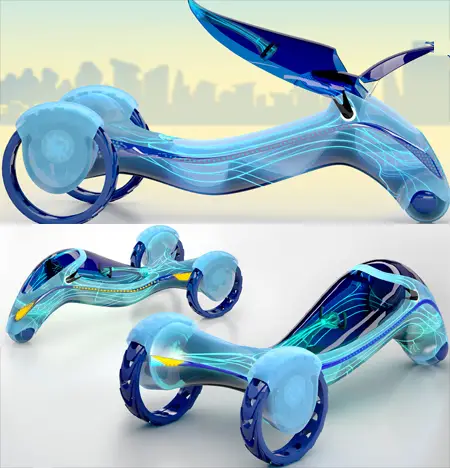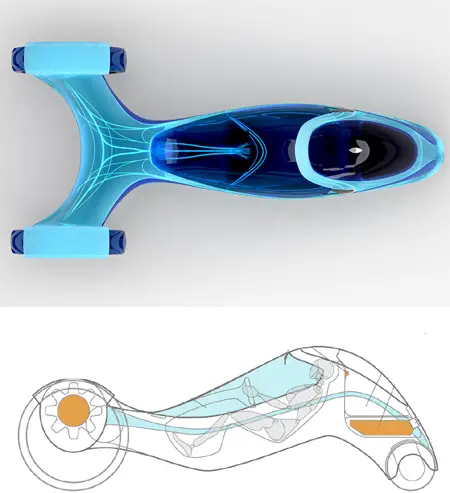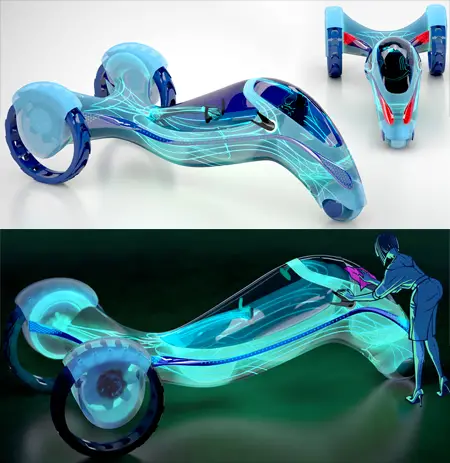 Designer : Kristina Magnitskaya
*Some of our stories include affiliate links. If you buy something through one of these links, we may earn an affiliate commission.