Wheelchairs would be dangerous for open ride especially when users go out during dark night. "Roll Charge Light Protect" Project demonstrates a concept wheelchair that has lights for other people to notice the wheelchair, offering a remarkable safety system. This lights get power from movements of the wheels, thus, it is a good way to save energy. There are a set of LEDs under the wheel cover that glows brightly during the night. A magnet is helping generating electricity by rotating and the generated electricity is conveyed by the Coil to the LEDs. The wheel and the magnet are bridged with a Gear, protected by a Small Cover. The LCD panel shows readings about remaining amount of electricity and how long the user will be able to use it.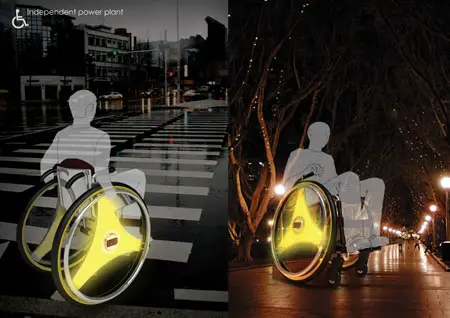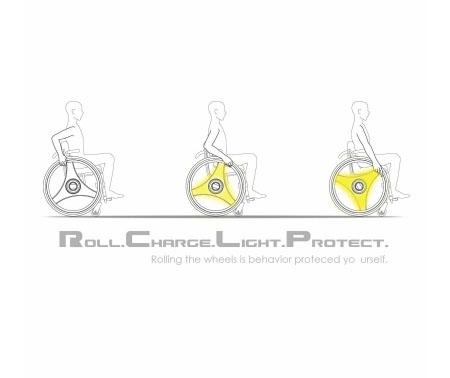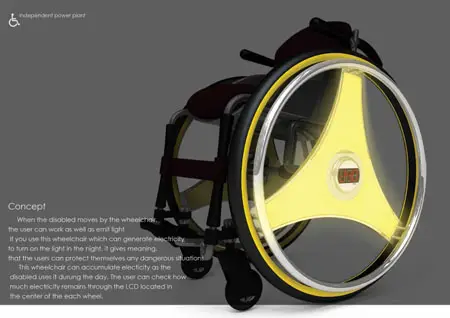 Designer : Mingoo Kim, Yunjin Chang, and Sueun Park
*Some of our stories include affiliate links. If you buy something through one of these links, we may earn an affiliate commission.