The Lockheed Stratoliner is designed to be the next step in passenger flight, flying higher and further than its predecessors. Lockheed Martin was chosen as the focus of the study not only because of its track history of producing some of the most revolutionary concepts in aviation, but also it inspires other designers in other industries, such as the F22 stealth language being adopted by Lamborghini.
Based on the form of the Bar Tailed Godwit, a bird that holds the record for the longest recorded none stop flight without feeding at 11,680km. The large bird shaped wings help to generate enormous amounts of lift allowing the aircraft to fly at much higher altitudes where the air is thinner. Thinner air reduces drag on the airframe allowing higher top speeds whilst reducing fuel consumption.
Designer : William Brown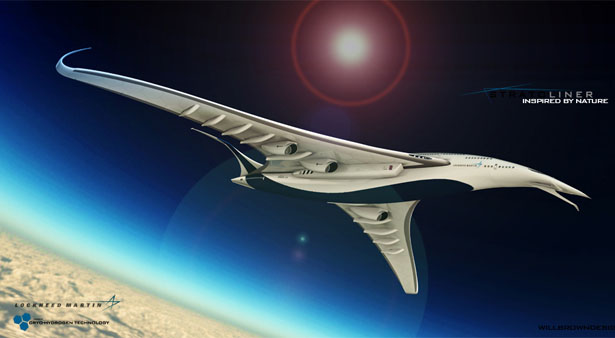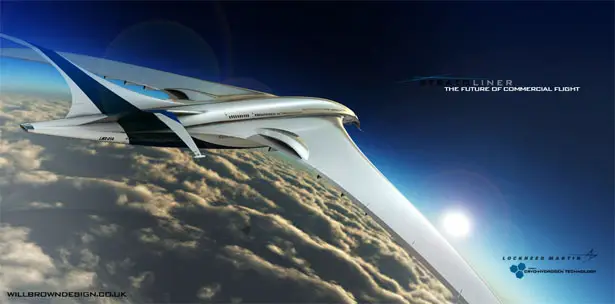 Lockheed Stratoliner is powered by 4 Cryogenic Hydrogen Turbofan engines. Cryogenic Hydrogen has more than twice the energy density of traditional Jet fuels whilst being exceptionally light. This reduces the net losses associated with flying with a full tank of fuel. When burnt in oxygen the only bi-product is pure water, effectively making the aircraft zero emissions. The hydrogen can be obtained from renewable sources of energy such as wind or Solar via electrolysis and stored at the airfield until needed.
By throttling down towards the end of flight the engines will assume a low power state (something currently not done in commercial flight). This allows the airframe to become the world's largest glider as it makes a slow, computer controlled decent path into land. All the time the engines are idle is time the aircraft is saving fuel, if the aircraft can glide into land over the last 20% of its journey is will be able to reduce its fuel consumption between 10-20%. Over thousands of air miles this will add up to huge savings.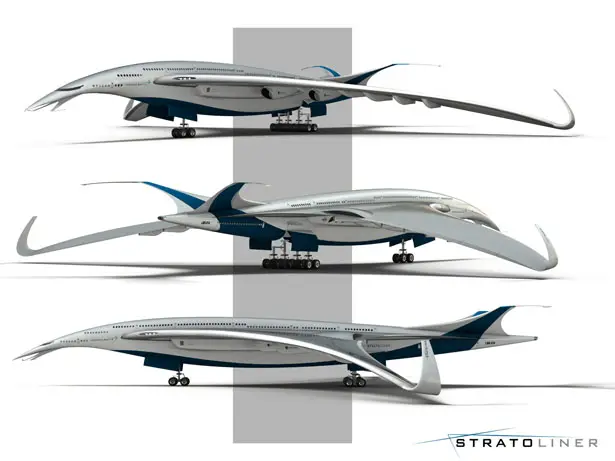 Click the image above for bigger view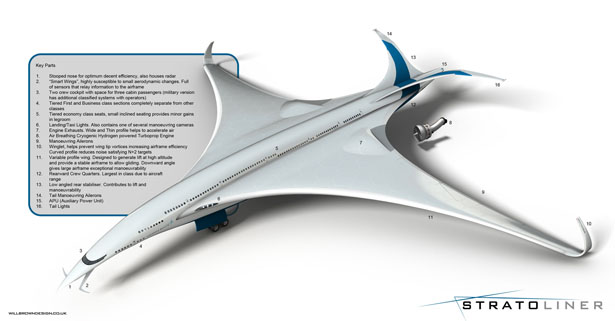 Click the image above for bigger view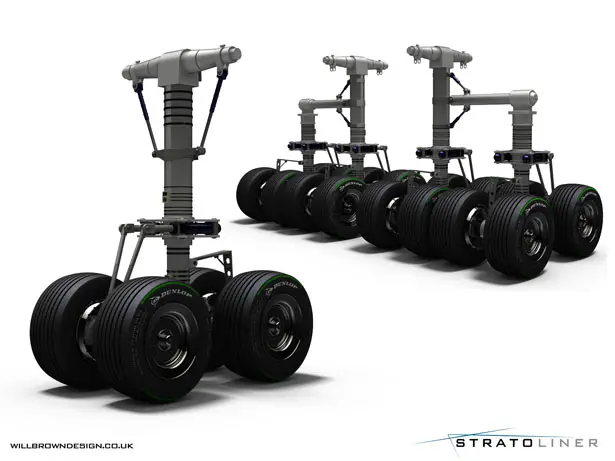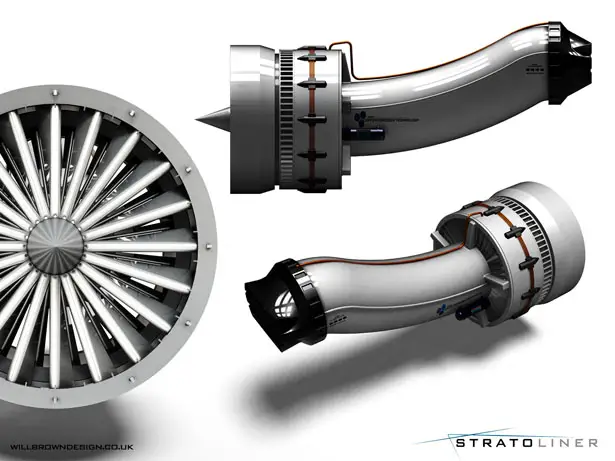 Tuvie has received "Lockheed Stratoliner" concept from our 'Submit A Design' feature, where we welcome our readers to submit their design/concept for publication.
*Some of our stories include affiliate links. If you buy something through one of these links, we may earn an affiliate commission.