Inspired by the design of a tree, this Matching Tree or Tree House is very useful concept for a librarian. It is shelving unit with a ladder built in to the bookcase in order to have all the books within one's reach. One can easily adjust or extend ladder from floor to ceiling to reach to the higher shelves. This design submission came from Kuan-Sheng Wu, take a look at the V-shape of this concept, it assists to balance the weight of the bookcase and also protects it falling during an earthquake. The whole design attaches to the ceiling with the help of round discs that makes it completely freestanding. The Matching Tree is also one of IDSA 2008 finalists, congratulations !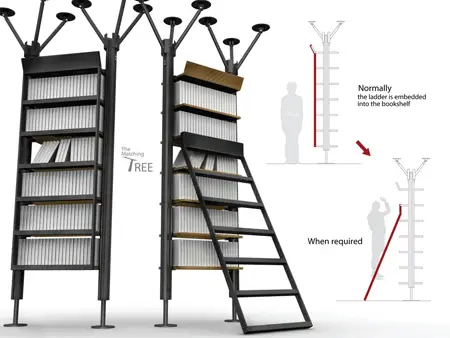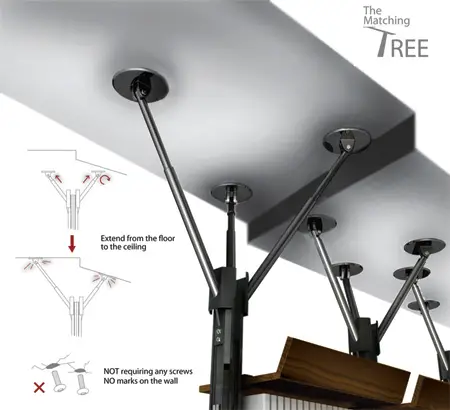 Text from designer :
The Matching Tree is a system furniture, utilizing the expansion and rotation of supporting pillars to match the furniture with the surrounding interior of all heights and shapes, without any drilling or destructing the buildings. The Matching Tree also consists of ladder, which is required when reaching for the upper bookshelves; normally the ladder is embedded into the bookshelf, and may be lowered when required.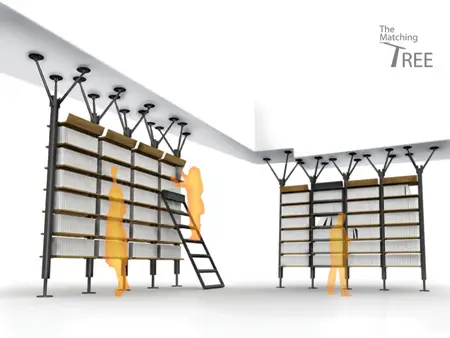 Designer : Kuan-Sheng Wu
*Some of our stories include affiliate links. If you buy something through one of these links, we may earn an affiliate commission.