Introducing Genesis X Concept, it's an electric car based on Gran Turismo concept. Taking place on March 26, Genesis showcased latest design of its concept at a private rooftop in Los Angeles. This concept showcases the spirit of sustainable future for all, it embodies essential elements that Genesis pursues in its design. Genesis X Concept is based on high-performance GT that maximizes the use of Two Lines design element, which is applied throughout interior and exterior.
The name "Genesis X" is actually the combination of Genesis and the letter X, which represents a "hidden hero". This concept demonstrates the ultimate vision of Athletic Elegance, following characteristic design of Genesis. That signature Two Lines theme and sustainable luxury will be the main focus for futuristic designs that Genesis aims to adopt in its future models.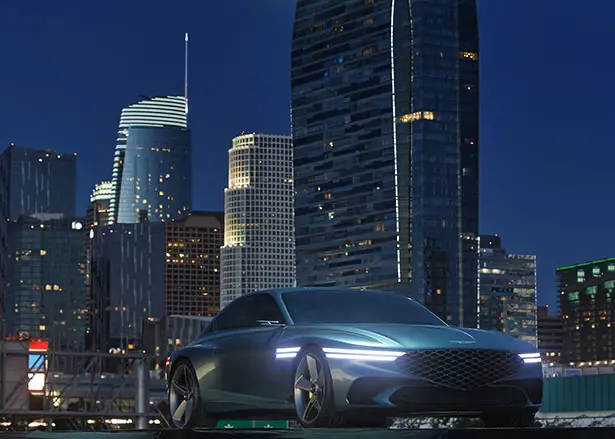 Genesis X concept features low yet broad silhouette, it can be achieved through the combination of shield-shaped Crest Grille that represents brand's inherent dignity and pride. The front part also features two-lined headlamps that cut through the wheel arch along with double-layered bumpers for stronger impression. The Crest Grille features a 3D G-Matrix pattern, it accentuates the imagery of a futuristic electric car. Furthermore, the internal pattern of the grill is also painted in the same color as the exterior to create a sense of unity.
This concept car presents a simple yet sophisticated design through the integration of the hood and the fender, creating a single panel-based Clamshell hood that creates one clean, uninterrupted surface. In order to optimize the sporty style, Genesis X concept incorporates two-layered turbine-type alloy wheel with five spokes. The rear incorporates the shape of a horseshoe that creates simple and sleek image while the voluminous fender creates strong and sophisticated impression.
The interior features driver-oriented design with cockpit that surrounds the driver will all operating systems and displays. All driver's seat features scotch brown leather while the passenger seat features an ocean wave green blue to emphasize the unique design of this car. The dashboard has been designed in a way that it envelopes passengers and it is also connected to a floating center console.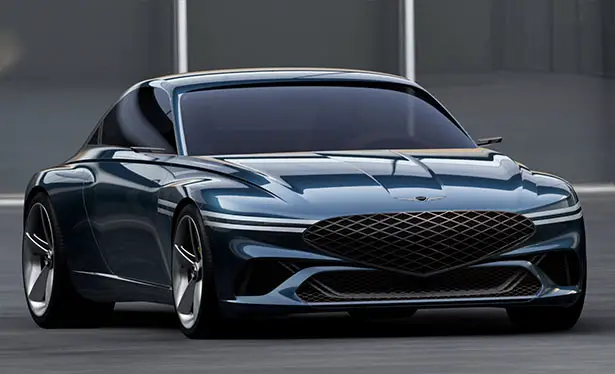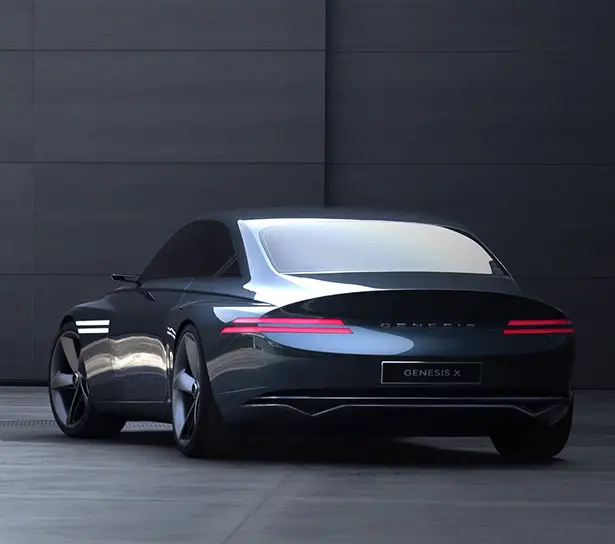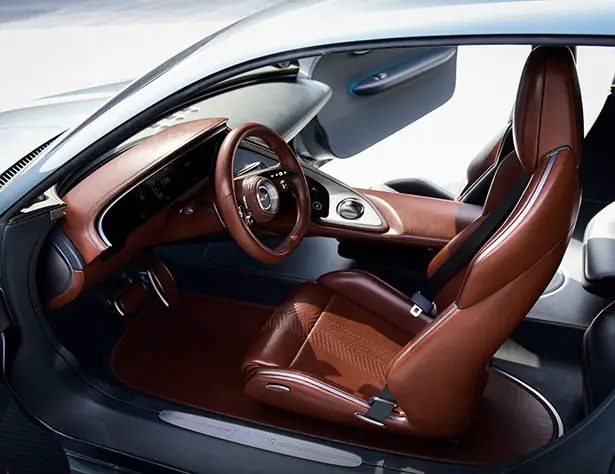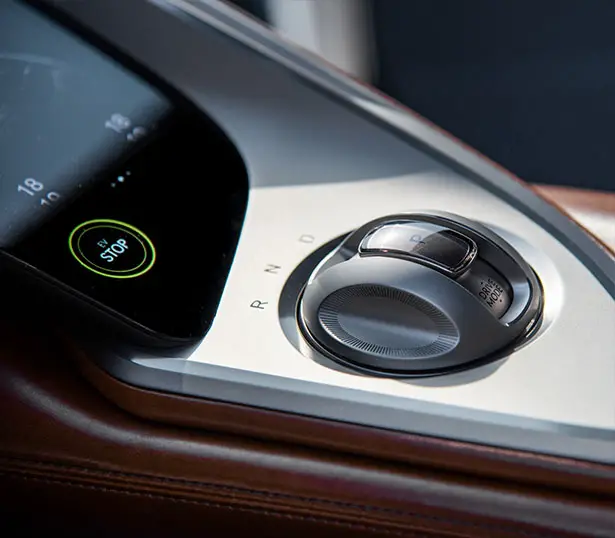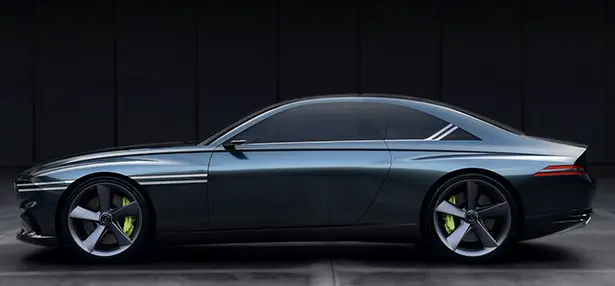 *Some of our stories include affiliate links. If you buy something through one of these links, we may earn an affiliate commission.