Our recent urbanization process focuses on only high raised buildings to accommodate the growing number of people, when it is very much vital to consider the environmental issues for a sustainable future too. UP is a multilayered residential tower concept that not only provides effective residential accommodations to plenty of people, also features an eco-friendly construction with a unique and systematic structure. There are two major parts of the concept, a folding landscape of public space that provides an engaging place for social interactions and activities, other is the skyscraper with lots of usable floor area. When it comes about the eco-friendly features, the skyscraper includes piping system that collects, processes and recycles the rainwater and grey water inside the building. This self-generating system eliminates the need of any secondary water supply for the building, maintaining an effective social awareness among people for efficient use of water.
Studio: WE-DESIGNS.ORG
Design Team: Kadri Kerge, Wendy W Fok
Technical Team: Jenny Chow, Sue Biolsi
Assistants: Viktorie Senešová, Vasilis Raptis (intern)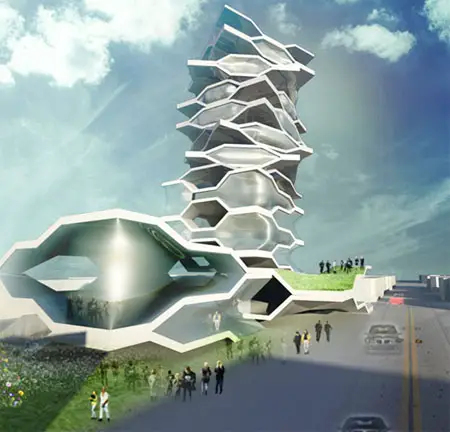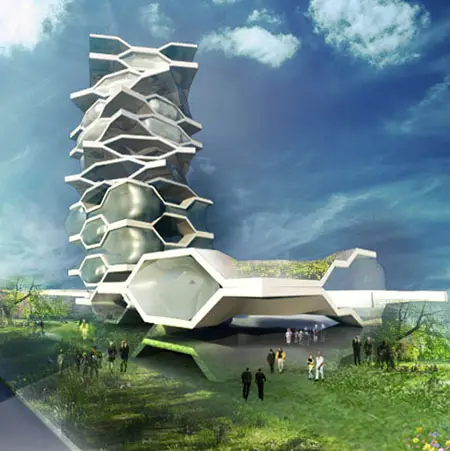 More info from the designer :
The folding landscape of the public space offers a lively place for social activity and interaction, while bringing nature closer to the user and within each level of space. The dips and dives of the multi-level open public space allows for various public and community programs, while the geometries continually develop spaces of openness and privacy that humanizes the scale of the project. The manner in which the public space and tower folds and intertwines into and out of itself and through site, poetically mimics the rolling landscape of the seaside, while integrating natural greenery into the urban spectrum.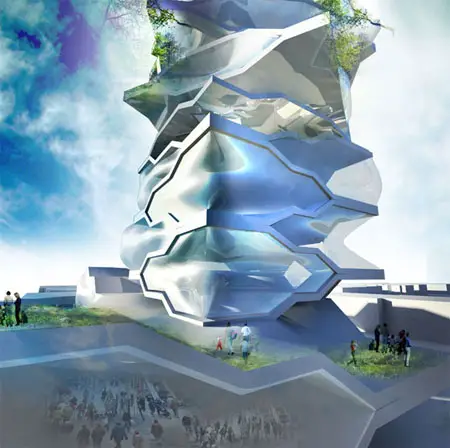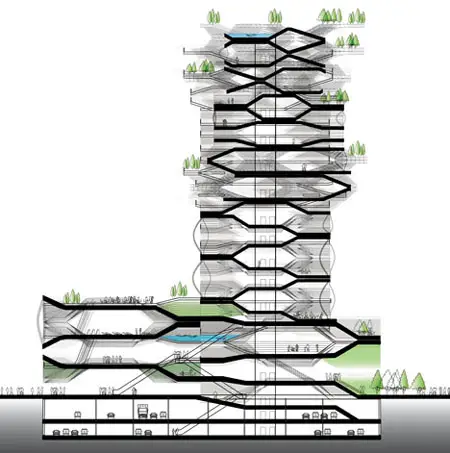 Energy Concept:
The use of Bio-glass as a material and the form of the window curvature is designed in a dualistic approach to maximum the thermal absorbance of sun light and balances the performance between reflectivity and materiality. In effect neutralizes the heat in the summer and maximizes the warmth for the winters.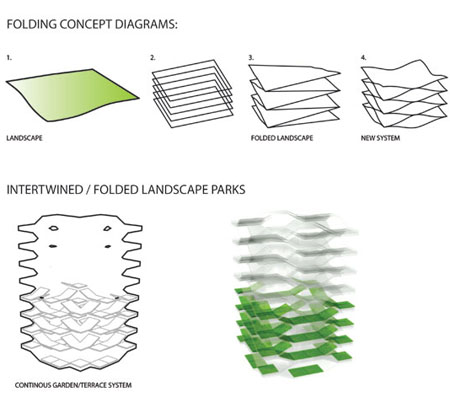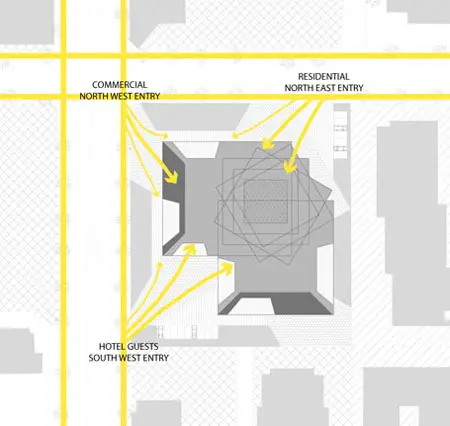 Material Consideration:
The window and structural frame of the building is intended to be constructed with Bio-Luminum frames and Bio-Glass window Panels. The Bio-Luminum tiles are made from salvaged parts from retired airplanes and are an excellent long-lasting and high-strength material. Bio-Glass is engineered from recycled glass with no additives or colorants. Both materials will contribute towards LEED certification.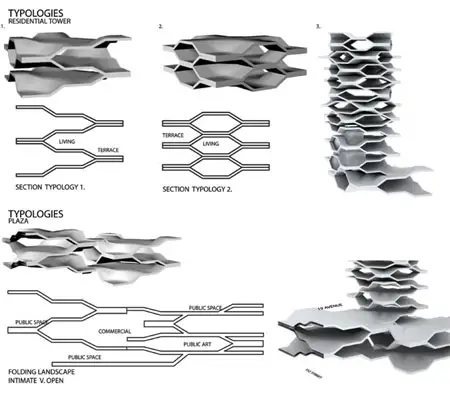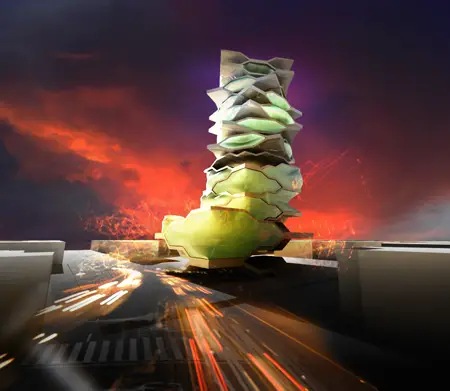 *Some of our stories include affiliate links. If you buy something through one of these links, we may earn an affiliate commission.