Having proper levels of lighting is critical for those who wish to get sensible sleep, especially children. Thanks to the invention of a new concept, the Story Tent Light. Putting your children to bed is now easier than ever. Designed by an industrial designer, Hong Ying Guo, this conceptual lamp tells various bedtime stories using shadows. As we know bedtime story telling is the most precious moment for parents and kids.
The Story Tent Light makes the job of every parent quite easy with its new concept of story telling. Available in an assortment of lampshades, the lamp lets your kid go to sleep to a diverse story every night. The lamp is quite simplistic in design with only 3 parts, which makes assembly rather easy. The lamp is not going to make kids smarter, but it would certainly help put the kids to bed at a sensible hour. The designer's new concept is awe-inspiring and features an interactive tent shaped projector and reminiscent of the forts. By rotating the top section, the lamp projects sequential light images via interchangeable frames in order to tell a brief animated story. Perhaps, not only does this concept help kids sleep peacefully, but also helps improve their reading ability, communicate effectively with their parents and develop concentration. This concept paves way for both parents and kids have an enjoyable time together.
Designer : Hong Ying Guo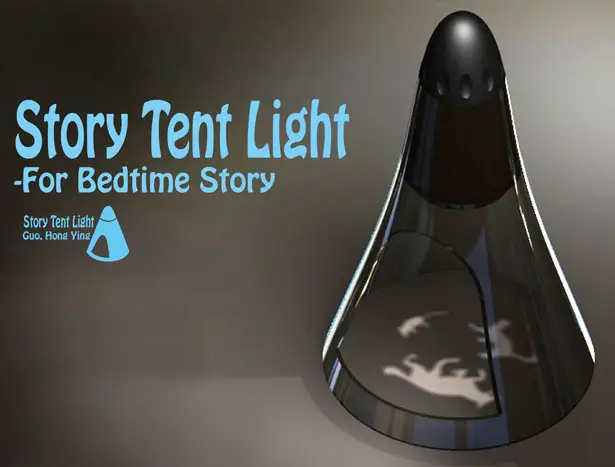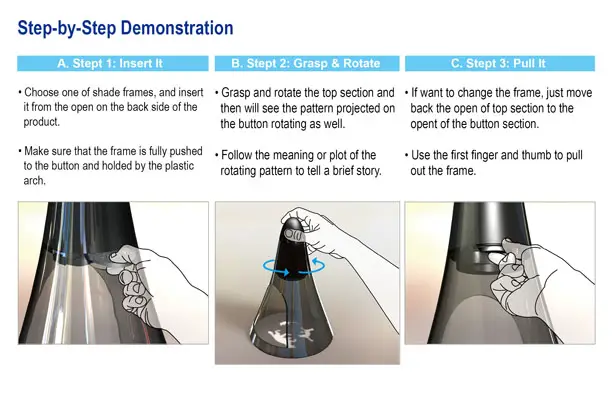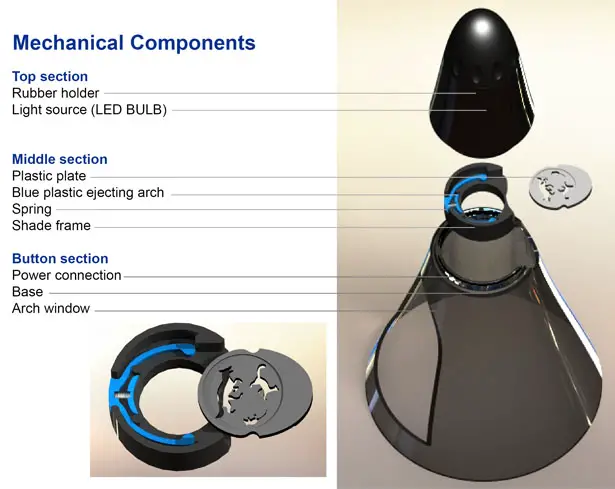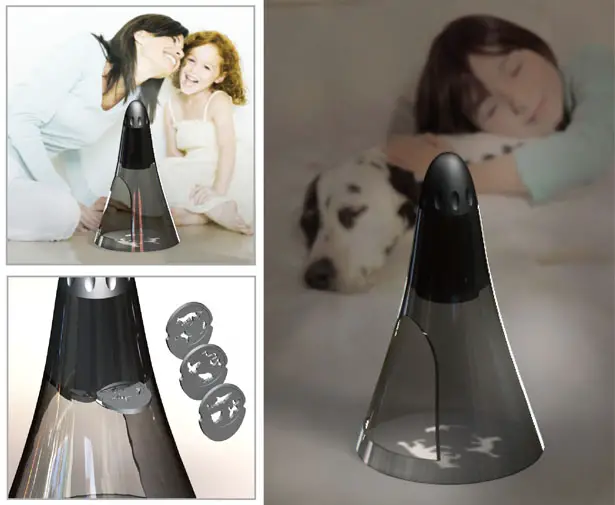 *Some of our stories include affiliate links. If you buy something through one of these links, we may earn an affiliate commission.