This concept Solar Floating Resort offers unique hospitality, a combination of a yacht and submarine that takes advantage of the sun to generate it's own energy, non-polluting and works in harmony with its natural surroundings. This resort features many things that you usually find in a luxury yacht or a luxury hotel suite, the difference is the location. A fully submerged observation bulb invites guests to enjoy breath taking underwater view, enjoy exotic fish, sharks, dolphins and other amazing sea creatures.
Solar Floating Resort (SFR) can be installed on the beach to enhance any hotel's value, this resort brings any hotel to an ecological, non-polluting and self sufficient 7 stars level. Each of this resort has been designed to accommodate up to 6 person at sea, an ideal habitat for living in marinas while still connected to the front beach hotels.
Designer : Michele Puzzolante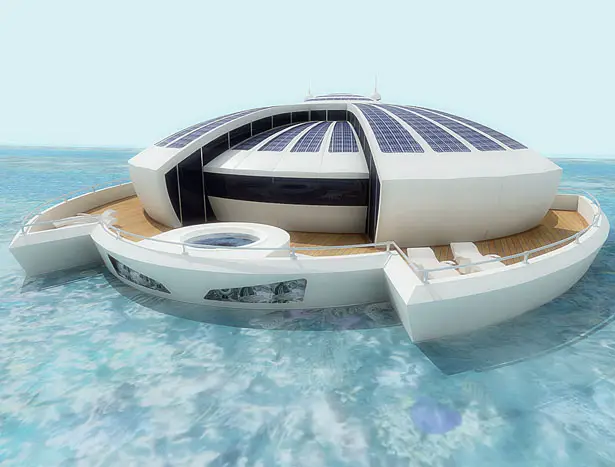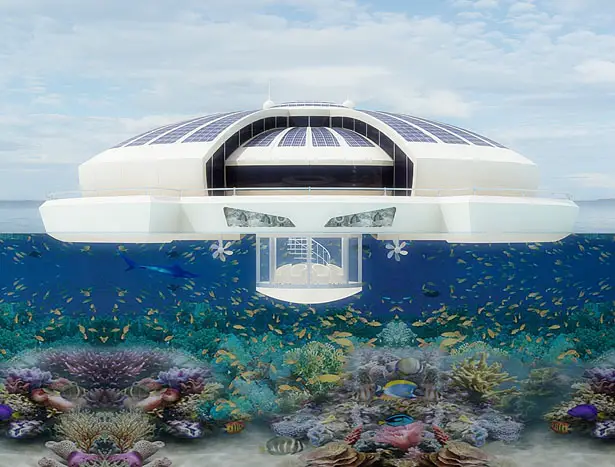 Inside this floating resort, guests will be spoiled with maximum privacy, perfect honeymoon getaway. Each SFR features two single and two double bedrooms where each room is completed with a private bathroom. Pretty spacious kitchen, a dining area, a lounge area, a pilot room, everything in this resort is decorated in elegant Italian style décor. Outside, guests will find a large semi circular lounge or you can say a dining area with 6 individual day beds and Jacuzzi for 6. Can you imagine now what it feels like to be on one of these floating resorts?
The most special feature of Solar Floating Resort would be the submerged observation bulb. There are 6 armchairs available for guests to sit and relax while enjoying jaw dropping 360-degree underwater view through a thick crystal clear glass. Even when there's no sunlight, guests can light a ring of 200-watt lights located around the observation area to illuminate the sea life.
If you think this resort will stay as concept, you should know that all materials, systems and techniques used in Solar Floating Resort have already been applied successfully in automotive and naval industries. So, the originality of this design is in its modularity system for easy installation.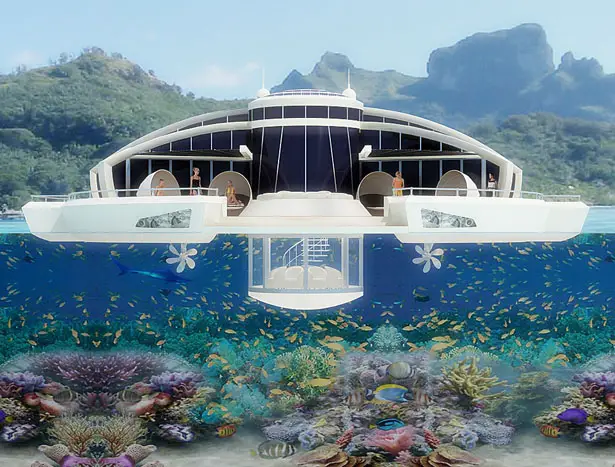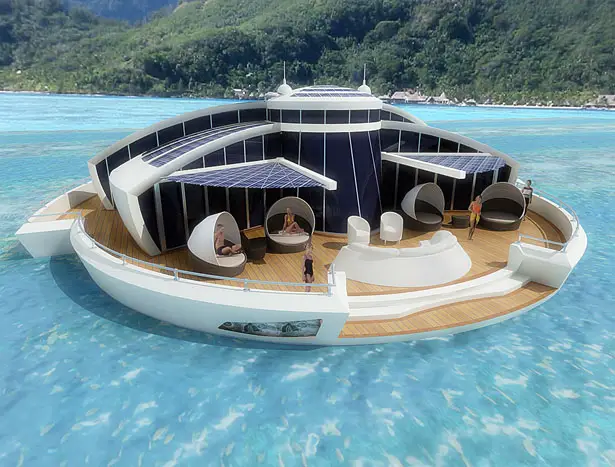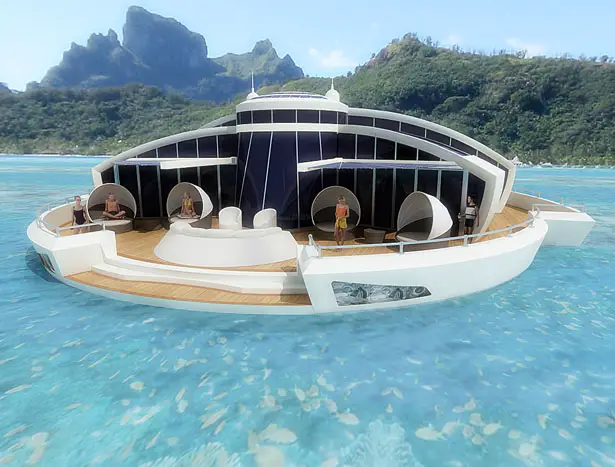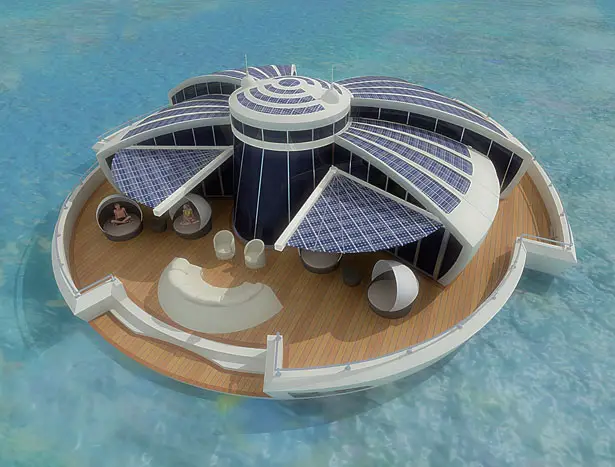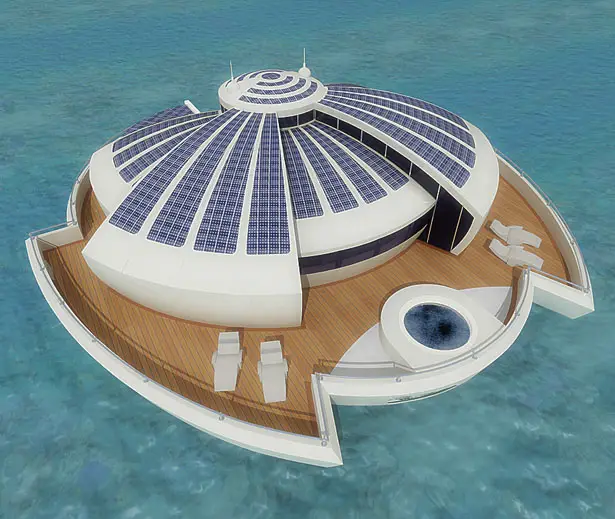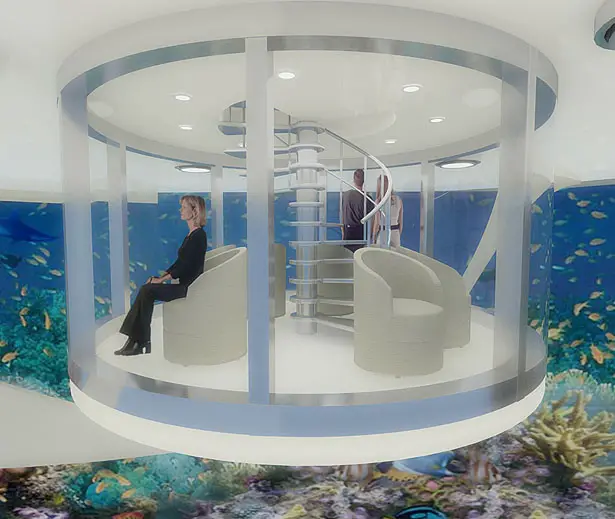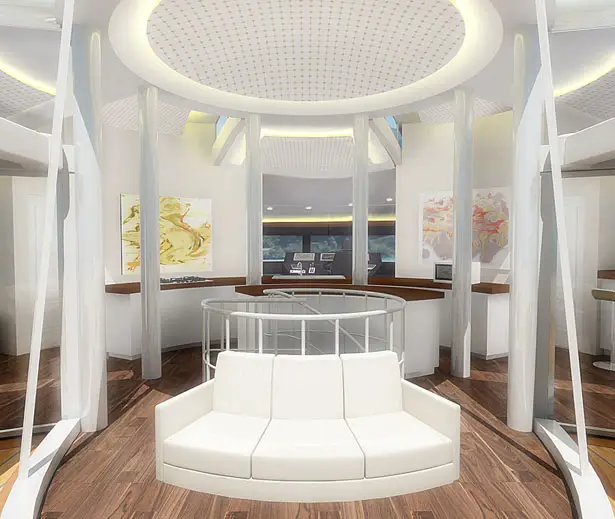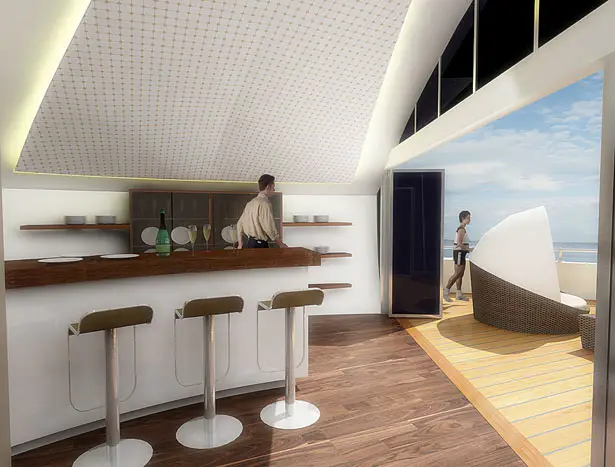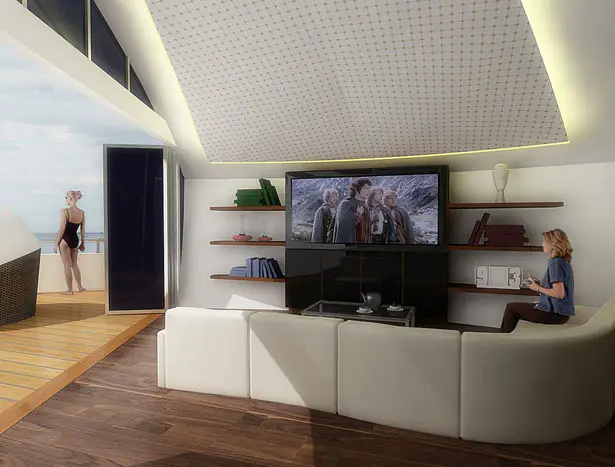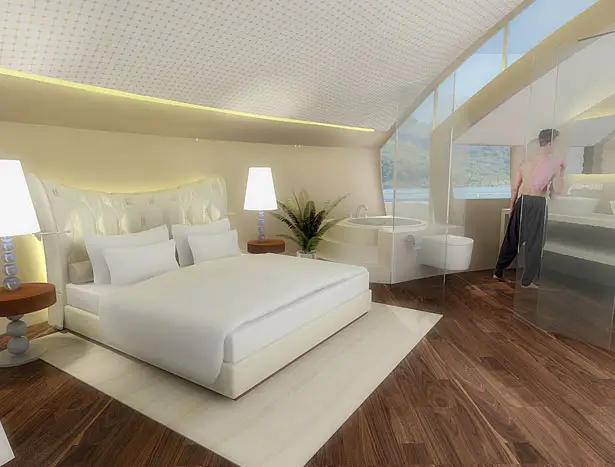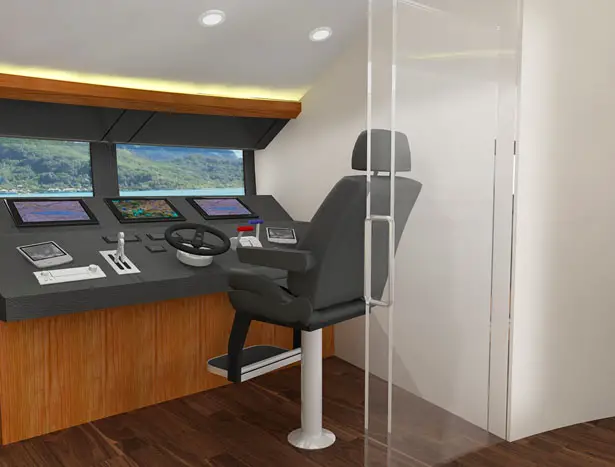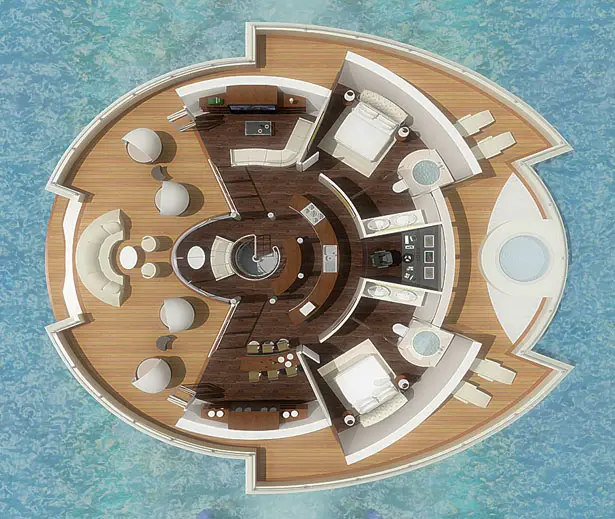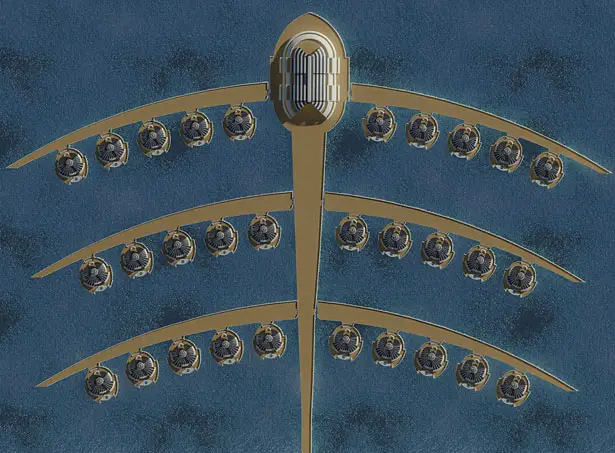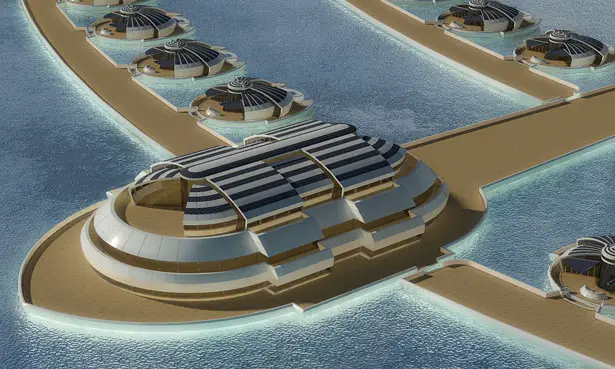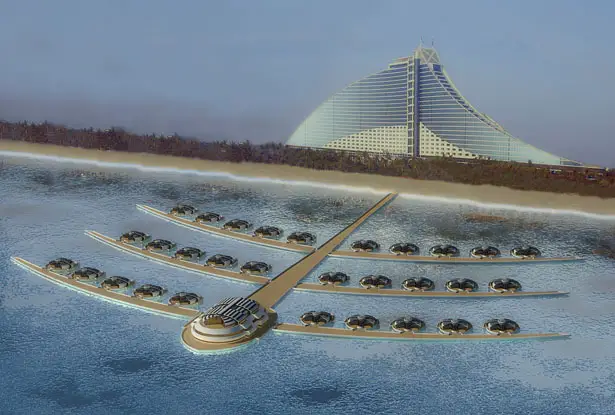 *Some of our stories include affiliate links. If you buy something through one of these links, we may earn an affiliate commission.