SNOO, a smart baby bed reduces crying and boosts sleep. Well, lack of sleep is the new norm for new parents, don't you agree? It can be a serious issue since it can quickly turn into a health problem such as depression, child abuse, spousal disputes, or car accidents. There's a method developed by Dr. Harvey Karp, a world famous pediatrician, to soothe crying babies. Fuseproject worked really hard with Dr. Karp to develop this smart, robotic bassinet that reacts to baby's cries and movements. This project aims to replicate the 5 S's methodology just the way Dr. Karp would do it himself. Proudly present, SNOO, world's safest baby bed that offers major innovation in infant beds. It boosts your baby's sleep by mixing white noise and rocking movement.
Designer : Yves Behar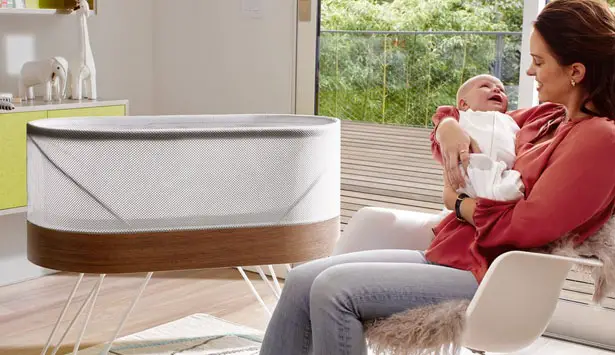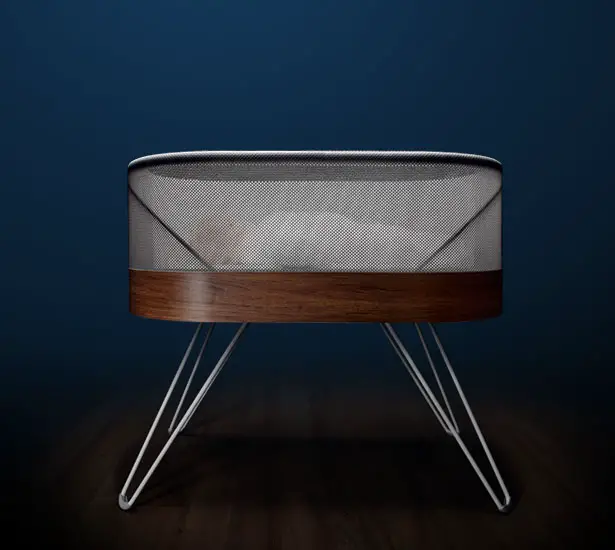 Since SNOO would mainly be used in the middle of the night, it's important to create the design down to its most needed features and functionality. Mothers are experiencing healing process after birth, that's why the swaddle should be easy to put on and the height of the bed should appropriate to lean over. Parents would be able to see into the crib at any angle.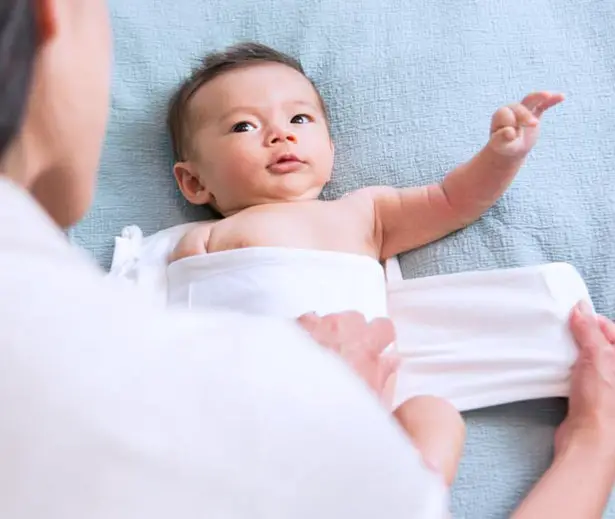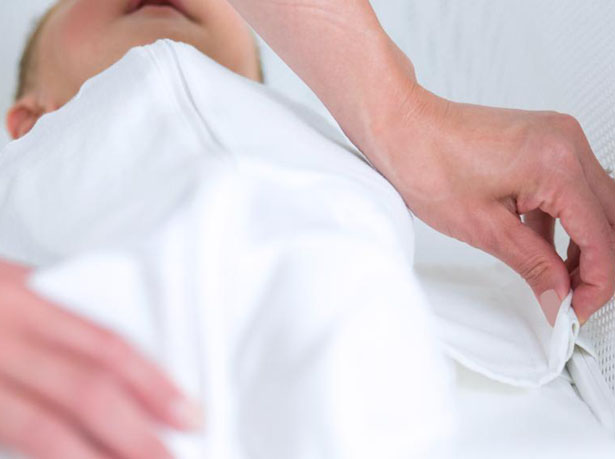 Designed unlike other IoT products, this bassinet should take care newborns safely. The design is minimal yet substantial, natural and honest, it is high quality bassinet with functionalities hidden inside its frame. This baby bed aims to enhance your ability as parents without replacing the human element.
Parents, you should know that each element of SNOO has been considered for its safety, functional efficiency, visual, quality, and comfort. Curved structural elements are used as the main enclosure, they a hold double layer mesh. There are 3 microphones that detect baby's cry, it also has the ability to differentiate it from outside noises. Under the mattress, there are sensors, speakers, and robotic engine that power intelligent response. Its 5-second swaddle is easy to use, it helps to keep your baby from rolling to the stomach (when used as directed). The hairpin-style legs support the entire bed beautifully.
More images of Snoo Smart Sleeper: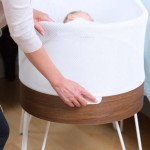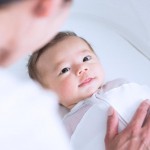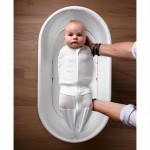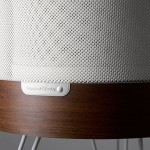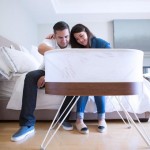 *Some of our stories include affiliate links. If you buy something through one of these links, we may earn an affiliate commission.