Nowadays, concept designers are concentrating on delivering better products which not just look good but also address many of the essential concerns that the user has. Spurt is a bicycle trailer designed to satisfy the parents and children alike. The concept ensures that it's far beyond its good looks as it also ensures the basic needs of riding a bicycle like agility, safety, and comfort. The design addresses the problem of poor vehicle handling, as the overall construction makes it easier to maneuver and handle just as a normal bicycle with the difference being that the passenger sits inside the wheel on the floating seat. Thus, the rider can concentrate on riding the bicycle rather than concentrating on the passenger!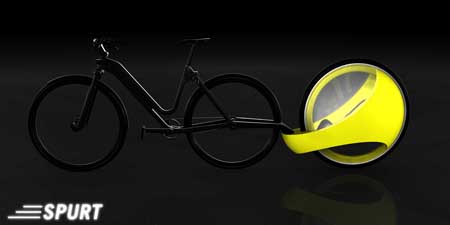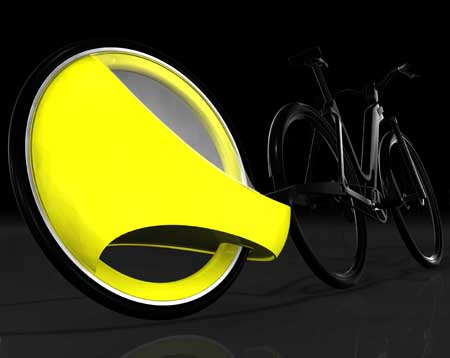 Max's words :
Since SPURT is always following the track of the bicycle, the rider can concentrate on the trail in front. The big wheel overruns obstacles as easy as the voluminous tire absorbs vibrations. The construction makes steering easy under narrow condition hence the trailer is just as wide as the bike itself.
As the small passenger is sitting inside the wheel on a floating seat he enjoys the comfort of a simple damping system. It becomes unnecessary to wear a helmet inside SPURT since the whole body is covered by a hard plastic shell, while the body is kept in place by a sportive strap-system.
An easy to handle built-in rain cover protects the child against bad weather. The self-illuminated coating assures visibility in the night and the attention of motorists in the daytime.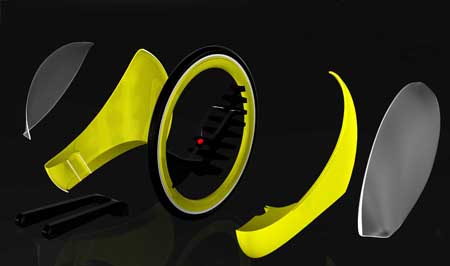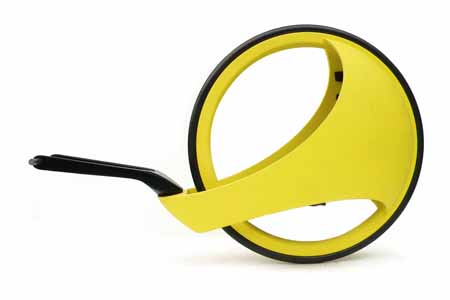 Designer : Max Volk
*Some of our stories include affiliate links. If you buy something through one of these links, we may earn an affiliate commission.