Celebrating its 20th anniversary, Smart reveals a show car the demonstrates driving can be fun in urban environment, Smart Forease. It offers a simple solution for urban mobility where the driver can be seated under the open sky, enjoying hustle and bustle of the city with an electric drive. Everyone knows Smart is a cool vehicle as well as practical, it's been reduced to the essential without sacrificing its functionality. This compact car stands for authentic urban mobility with design features openness and minimalist style as a tribute to the pioneering smart concept vehicles Crossblade and Forspeed.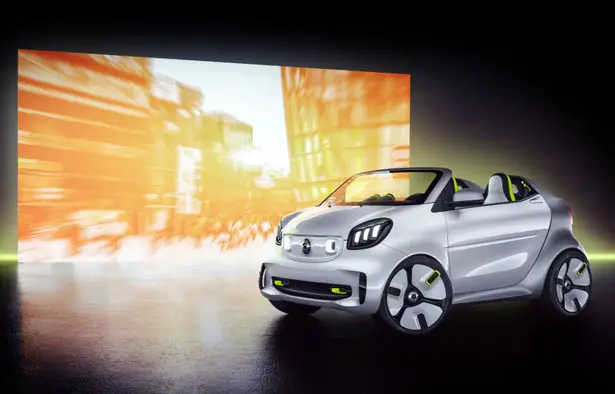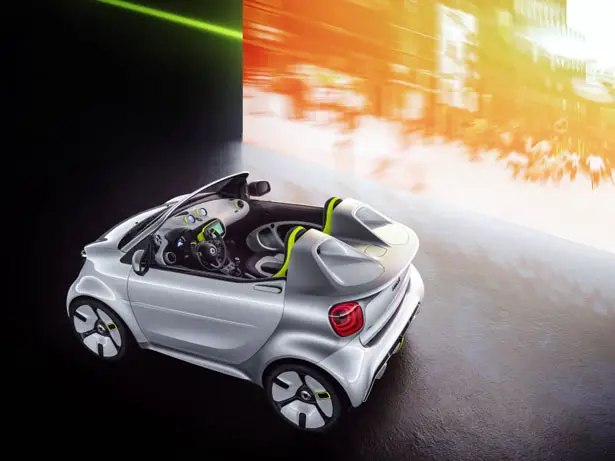 Just like "Crossblade" and "Forspeed" concept, Smart Forease pays attention to a car that generally has a roof. The design team wants to bring smart brand aesthetic to life through unconventional approach that boasts lightness and energy, this can be achieved by reduction to the essential. This car opens to the sun's ray and the wind, it allows passengers to enjoy the freedom of driving. Smart Forease pays attention to what's essential in urban driving environment, the maneuverability and relaxed openness create a liberating and invigorating effect on the passengers.
Since it's an open vehicle, Smart Forease creates a link between exterior and interior, the entire play of colors being at all times in evidence. The door handles are designed seamlessly recessed in the door, creating an elegant touch. There are two round displays in place of center air vents in the instrument panel, they can be used to present content from "ready to" app where driver can share their Smart with friends and monitor its functions. Smart Forease is a tribute for two earlier concept cars "Crossbalde" and "Forspeed", it's also a preview of electric future of this brand.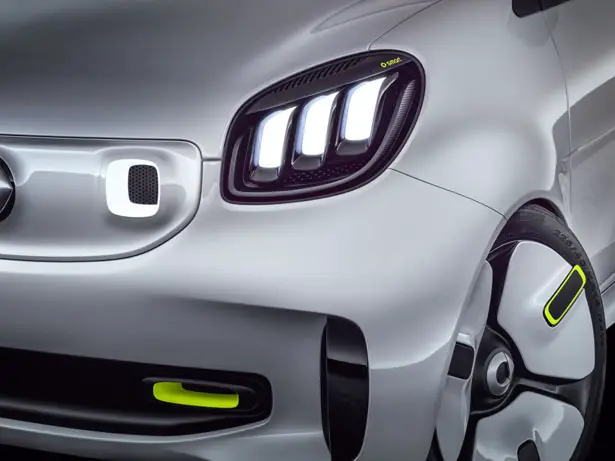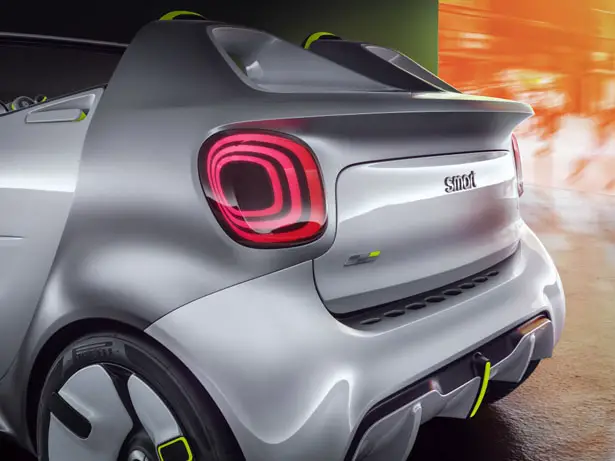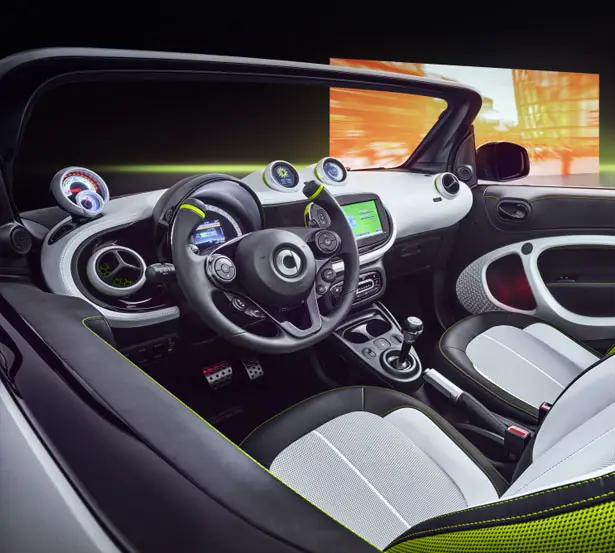 *Some of our stories include affiliate links. If you buy something through one of these links, we may earn an affiliate commission.