Rinspeed microMAX concept car is a visionary Swiss car to revolutionize urban traffic. The intention is pretty unique, this vehicle tries to merge personal and public transportation in clever fashion, yes, Swiss is not only famous for its watches and chocolate but also innovative transportation concepts. Frank M. Rinderknecht, the boss of Rinspeed explains that modern ride share centers nowadays are web-based or Smartphone-based, they operate in real time where you need to go to work on regular basis or go somewhere right now, you'll find a ride in no time at all. Rinspeed microMAX offers unique upright seats which are perfect for short-distance transfers, a car that goes with the app.
This concept car defines a new class of vehicle, with 3.6m length, it's similar to the length of BMW Mini, except that microMAX offers plenty of space for driver, 3 passengers and a stroller or shopping cart. The height is 2.2m to offer comfort for space-saving upright seats equipped with safety belts. Inside passengers would also find a coffee maker, a fridge, and unlimited connectivity for entertainment purposes or work while on-the-move. Overall, it's all-electric vehicle with various equipment modules, it can be your taxi or bus, smart.
Designer : Rinspeed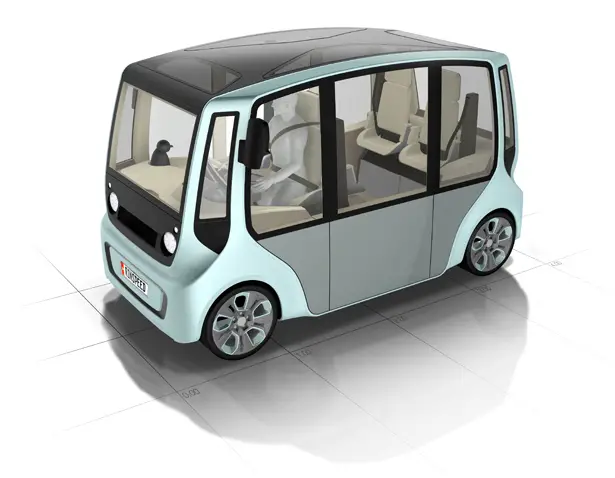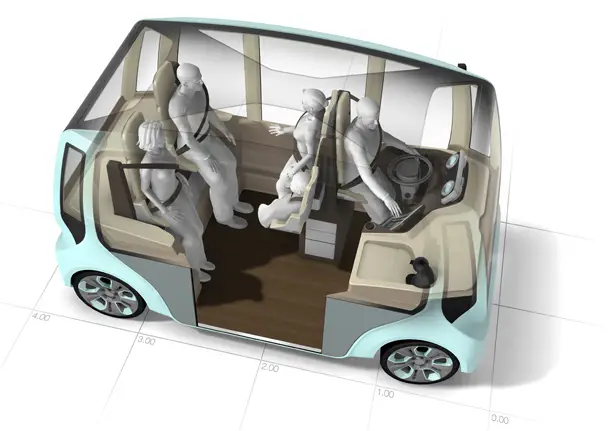 *Some of our stories include affiliate links. If you buy something through one of these links, we may earn an affiliate commission.