In this daily clogging of road and parking space it's always the space for parking that seems to be the main issue. In such a scenario, the new urban vehicle design by David Goncalves is something that's what the doctor ordered. The design called as Scarab by the designer is not only a concept that is aimed at occupying least road space, but also it occupies very little parking space too. The vehicle is completely collapsible and the complete process ensures that the vehicle is parked on just two wheels. A very nice thought that surely will find many takers.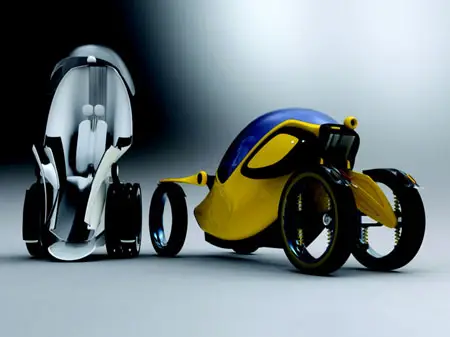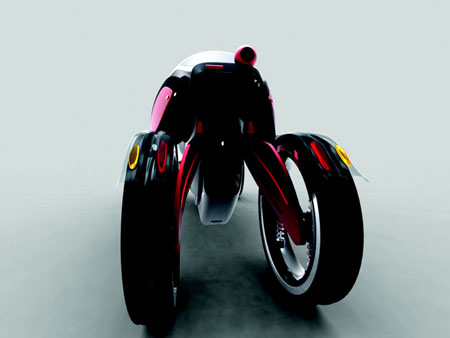 Text from David:
Transportation is a key factor in our urban environments and most of our cities are now developed to match the scale and needs of cars, and car users. This reality raises issues regarding sustainability and environment, energy consumption and quality of life.
So, "How can public and personal transports be redefined in a sustainable way, delivering a sense of personal space and independence to its users?" This was the title of my Master of Science in Design and Transport Thesis, concluded in Coventry University, UK, with Distinction, in September 2008.
In other words, the aim of this project was to develop guidelines and a holistic solution for a new system of urban transport, composed of vehicle and infrastructure, in a sustainable way and adaptable to various urban environments.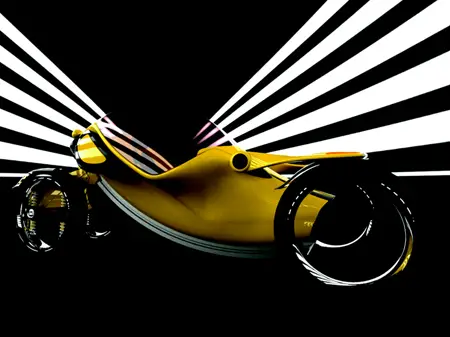 To develop the project I needed information about: user's behaviors and explanations for them; main trends; analysis of existing solutions and identification of their problems; definition of applicable technologies in a sustainable manner in a near future. This information was gathered through an online questionnaire, statistical data from several sources, literary research, internet articles, pictures, video and expert interviews and then compiled in my final report.
Preliminary research indicated that several attempts to tackle the issue of mass transportation are being tested and implemented throughout the biggest cities on Earth. Several solutions exist already, but people always seem to give preference to a personal vehicle of some kind to move, commute or make quick trips. Only when there is no other choice, people seem to engage in public transportation. Personal transport is the preferred mode of use and this is a trend that keeps increasing.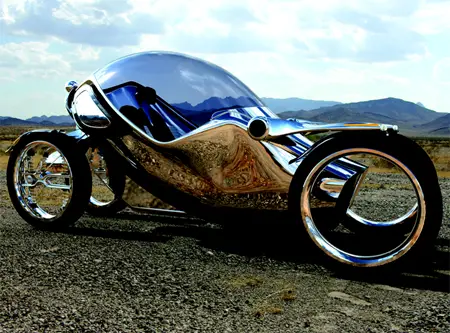 The conclusion of the thesis report was composed of guidelines and design specifications that served as basis for the development of a new type of transportation that is truly sustainable and that meets people's requirements. This generic solution was exemplified through a typical design project that will act as future reference and that goes by the name of "SCARAB".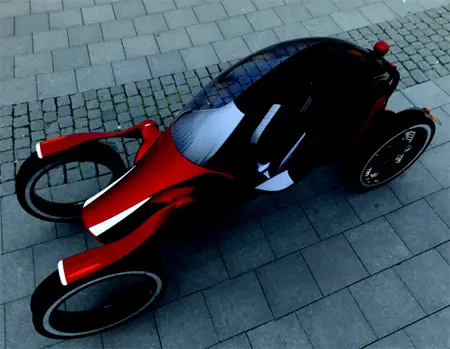 PROJECT DESCRIPTION:
VEHICLE:
– The vehicle allows users to have freedom of use much like a motorcycle but with the convenience of having an enclosed private space and luggage compartments.
– The vehicle can be operated in several different positions depending on speed. It is parked vertically for easy ingress and egress and optimization of public space. When in speed position, the vehicle also tilts when curving or changing direction.
– When circulating in dedicated pathways, the SCARAB is controlled by a centralized computer or by a traffic management centre. Outside of the dedicated pathways the SCARAB is controlled by the user just like any other vehicle.
VEHICLE SPECS:
-The vehicle is composed of interchangeable modules that can be customized by the potential buyer/user.
-Powerpack module composed of a permanent battery plus 3 options for the main energy pack (battery, biofuel ICE or a fuel cell).
-4 wheel drive through electric brushless in-wheel motors with directdrive.
-Wheels with regenerative braking through EW Brakes.
-Drive by wire and tactile HUD embedded in the Lexan canopy.
-Structural elements in Carbon-Aramid composite.
-Embedded sensors, Lidar, radar, transponders, GPS. These serve to exchange information with the system, with other drivers and to have precise location data.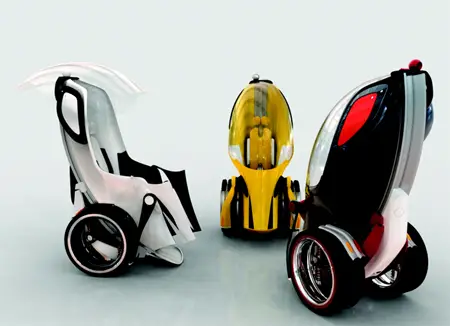 INFRASTRUCTURE:
-Communication nodes spread through roadways and traffic management centres in major conurbations.
-Dedicated paths with electromagnetic transponders embedded in the road.
-Parking facilities with solar/wind power generators.
-High speed/long distance travel provided through a railroad interface (not yet developed).
SYSTEM:
-Renting of the vehicle or modules that allows for a private/public/mixed utilization and transport access for people with less financial resources.
-Doesn't need new infrastructures (uses the existing roads).
-Is backward compatible with current transport systems and uses current day technologies.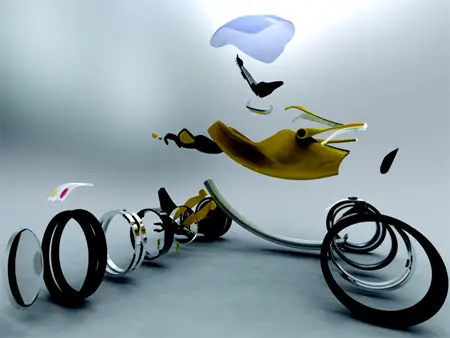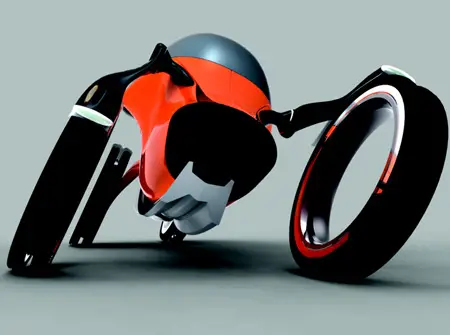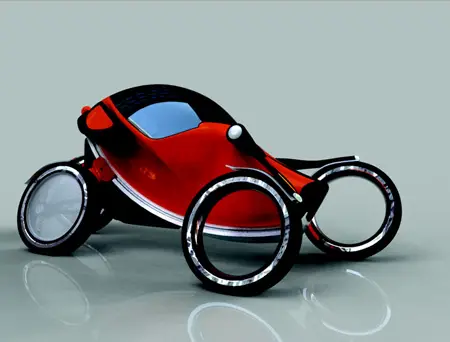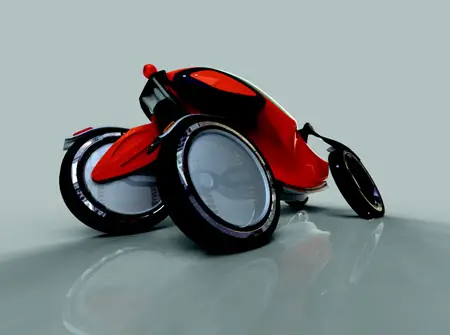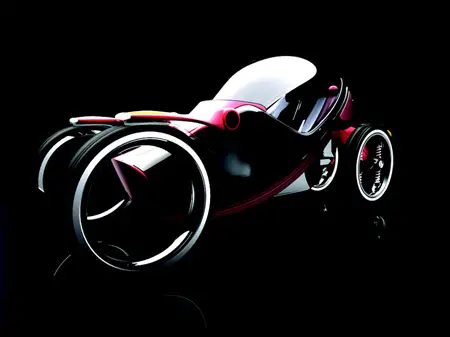 Designer : David Miguel Moreira Gonçalves
*Some of our stories include affiliate links. If you buy something through one of these links, we may earn an affiliate commission.