This post is the first part of DongSeo University 12th Graduation Exhibition of the talented students who major in Industrial Design of the Department of Design. You'll find creative and brilliant designs in this post. We'd like to say thank you to Sungkuk Park who sent the materials to us.
1. Sunny Place by Sangyong Kang
A Proposal of public space using solar energy.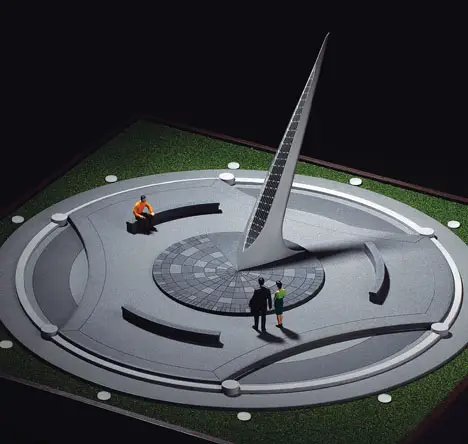 2. Slide Bath System by Seunghee Kim
Bathtub system with a sliding method. This bathtub has dual functions : sink and bathtub. When in closed mode, you can use it as a bathroom sink. Just slide it open, you'll get yourself a bathtub.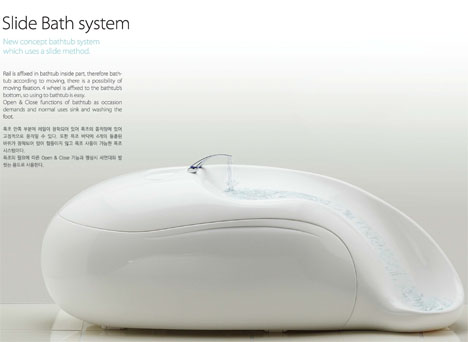 3. Open It! by Youngdo Kim
An ingenious instant coffee packaging design. Open It! is a package that can also act as a straw after you empty the content.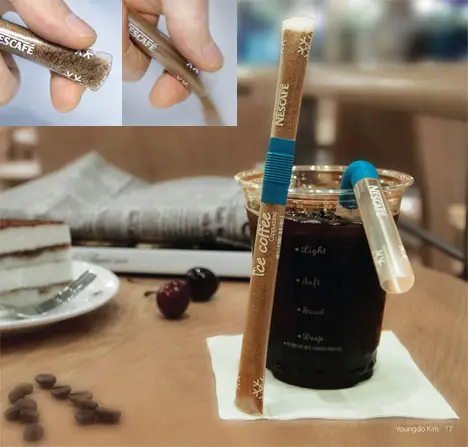 4. Clever Spoon by Yeonghwa Kim
Clever spoon is a measuring spoon that you can use to find out the right amount of the seasoning in the kitchen faster and easier.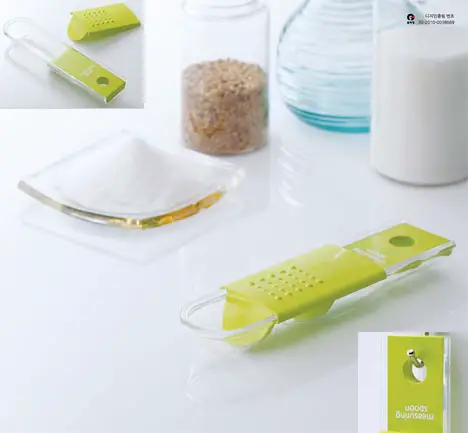 5. Mimong Nanum by Inyoung Kim
Mimong Nanum is a packaging design for nativ alcoholic beverages (Makgeolli). It looks like an ordinary container of Makgeolli, but once the vinyl bag is opened, it will split into 2 bowls. It allows you to enjoy Makgeolli with other people.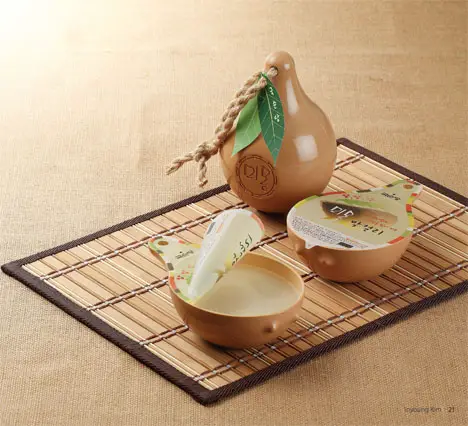 6. Dumbbell+ by Taehoon Kim
Dumbbell is usually a single weight fitness equipment. Dumbbell+ is a new dumbbell design to make it possible for you to adjust the weight just with one single equipment.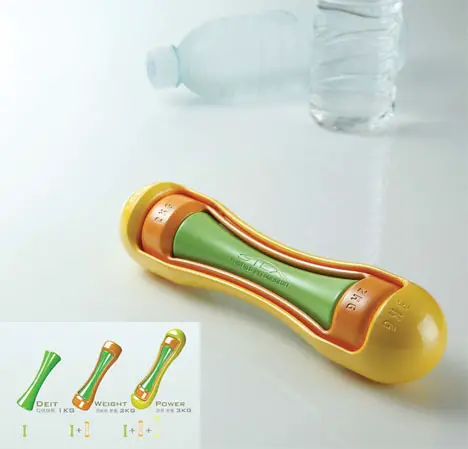 7. Heaven's Window Dongmin Park
This is a frame lamp to remind you about the joy of opening a window and welcoming the beautiful sun light through it.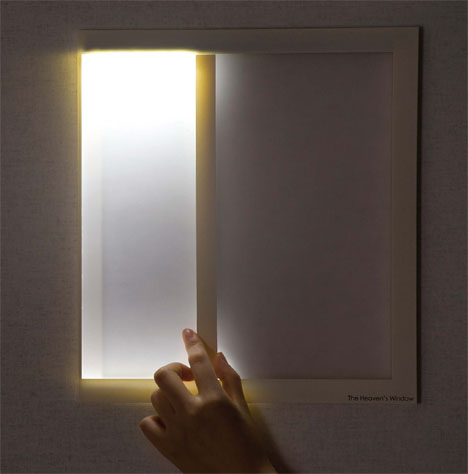 8. The Louvre Vase by Sungkuk Park
Decorate your home as a small gallery by putting various flowers in Louvre Vase.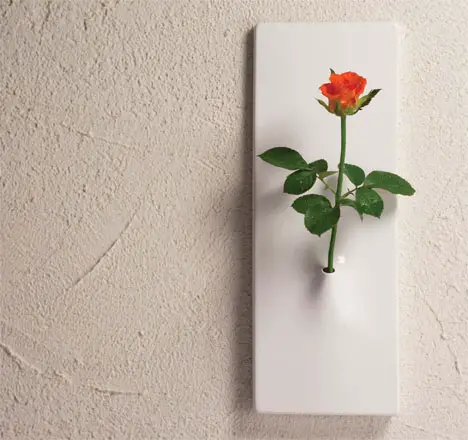 9. Adjustable Detail Tape Measure by Changhyeon Bang
This tape measure has been designed with wheel control for better measurement.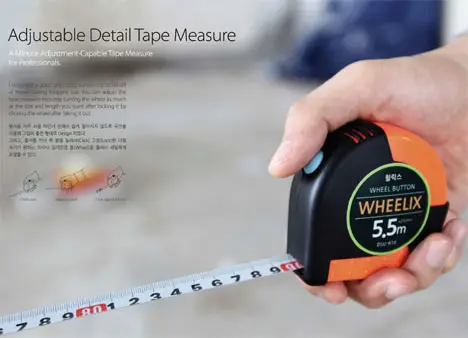 10. Dishhanger by Moah Seo
A new design of drying rack.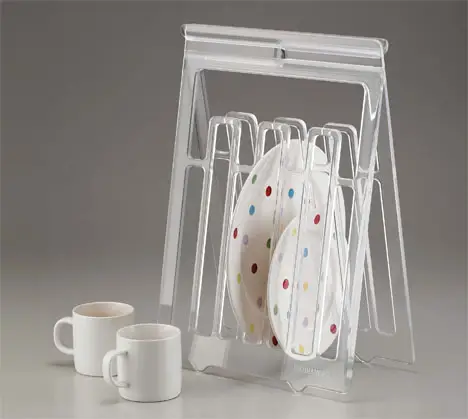 11. Frame Wallpaper by Yiseul Son
This leaf-patterned wallpaper consists of self adhesive double layers where you can easily attach a photo anywhere you want.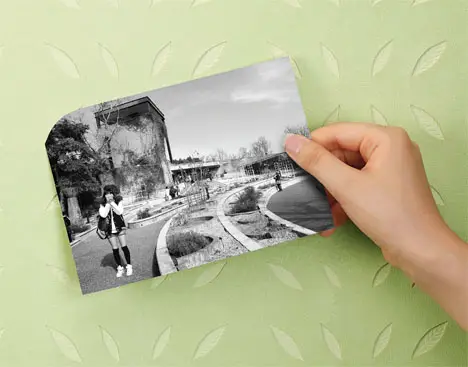 12. Hand Wash Bowl by Youngju Song
Organic design emphasizes beauty of a sculpture, hand wash bowl looks like a beautiful installation in a building or restaurant. It is specifically designed to promote the importance of washing your hands.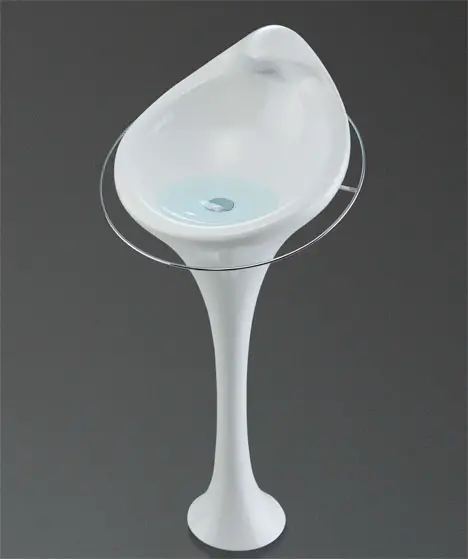 13. Fashion Stick by Yuri Song
A new t-cane design in a beautiful smooth curve.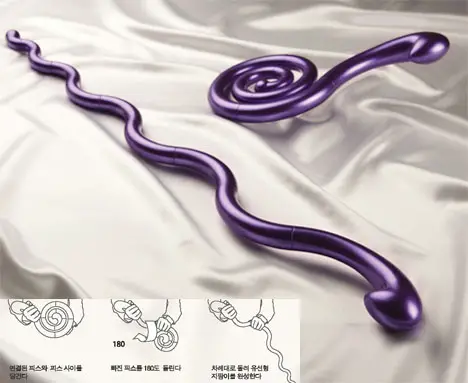 14. Stories in Cube by Jeongah Yang
A set of educational toy consists of 27 cubes. Each cube represents a story where your children can combine them to create a whole new imaginative story.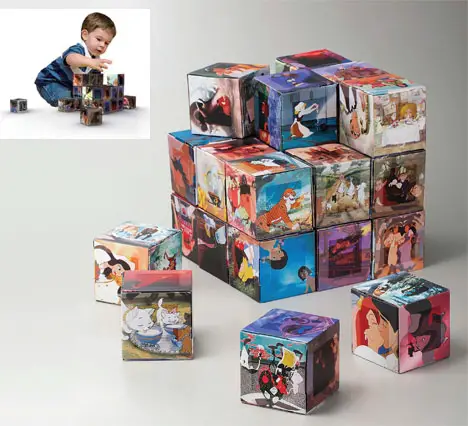 15. A Hidden Chopstick by Sohyun Yoon
A spoon and chopstick in one. This is really handy when you're on camping trip.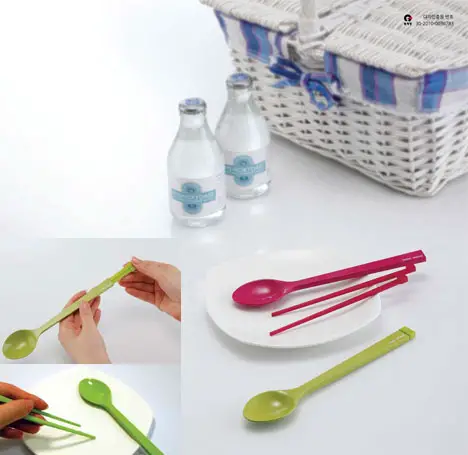 16. Block Light by Eontae Yoon
LED stand lighting utilizes block structure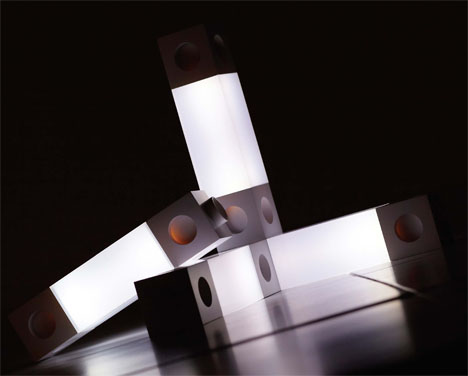 17. Time Tack by Siyeol Lee
A pushpin design that can also be used as a time reminder.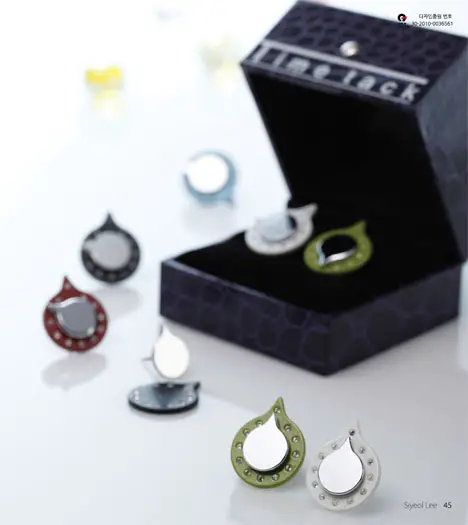 18. Open Clothes Container by Jungeun Lee
Transparent clothes container to make you easier to find your clothes.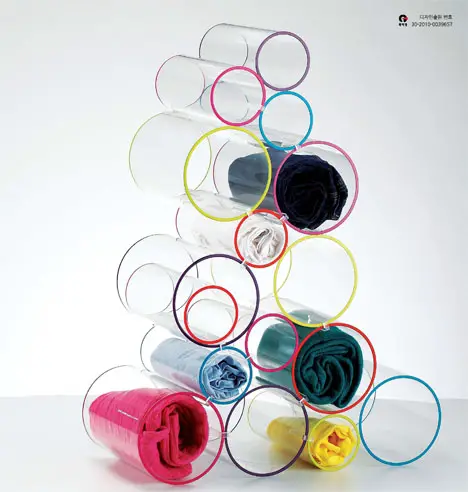 19. Custom Lighting Board by Junhee Lee
A table lamp for efficient and emotional desk environment.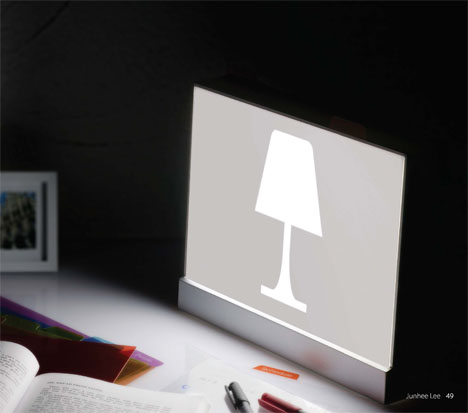 20. Snake Hanger by Sungchuel Jang
A new hanger design to make you easier to hang your clothes.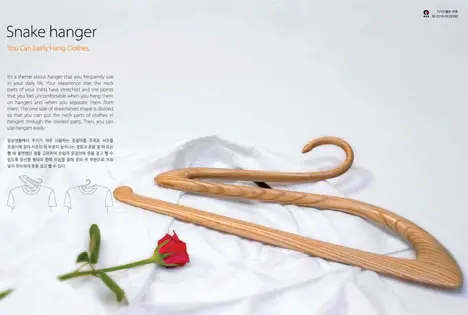 21. Pick Up The Stick with Foot by Seongmin Jeon
This stick design makes it possible for you to pick the stick without the need to bend.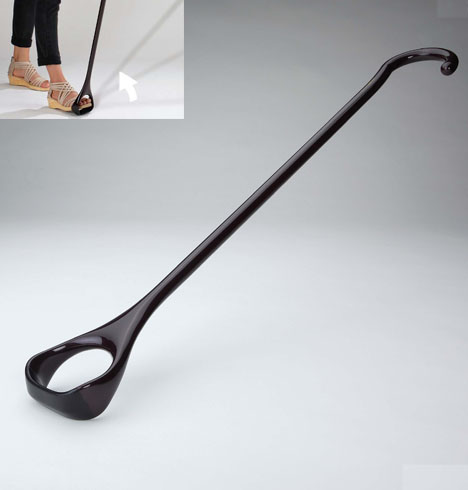 22. Massage Walking Stick by Kyeonghan Jeong
This stick has been designed with unique shape on the handle to allow senior people to use it as a massage tool.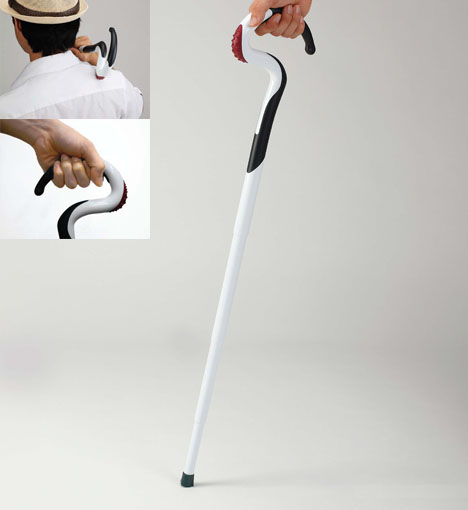 23. Second by Jaekwan Jung
Second is a stick that has been designed to also function as a hearing tool.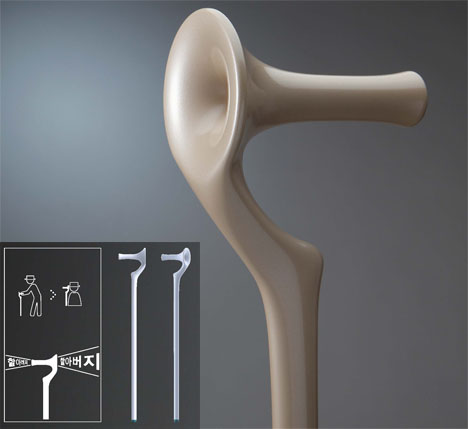 24. Bag Hug Chair by Moonjo Jo
Your backpack can turn into a chair in seconds. A perfect bag to carry when you go camping.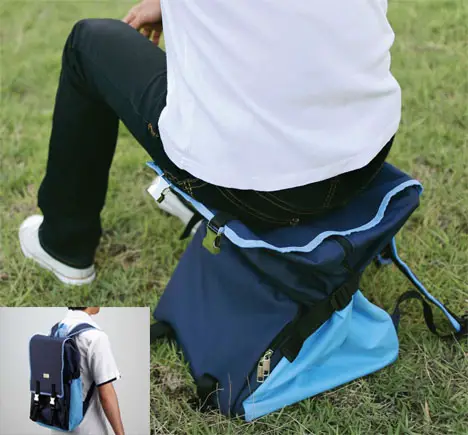 25. The Sandglass by Jaryong Cho
A typical lamp shines at an angel of 360 degrees omni-directionally. This kind of lighting causes unnecessary power consumption when you need the light on a specific spot. This lamp concept has been designed to allow the user to adjust the intensity of light as much as they want and feel the lighting from any angle.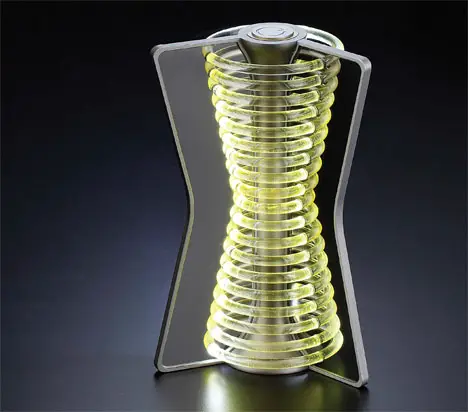 26. Cube Lighting by Boeun Joo
You can control the brightness of this lamp from the number on the dice. Pretty cool lamp design.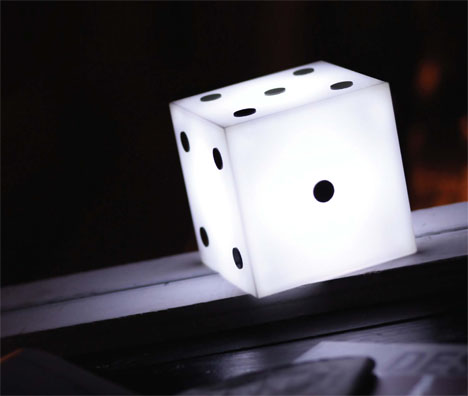 27. Smile Again by Boyeong Heo
A wallpaper with a hanger function.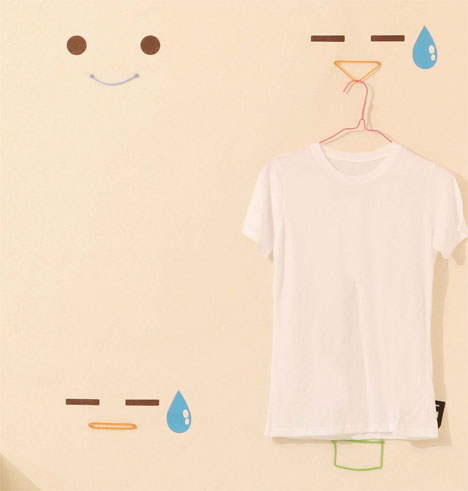 28. Swing+ by Yeonghun Hyun
For small space bathroom, swing+ is needed. Swing+ is a combination of a bathroom sink, a storage, and a toilet.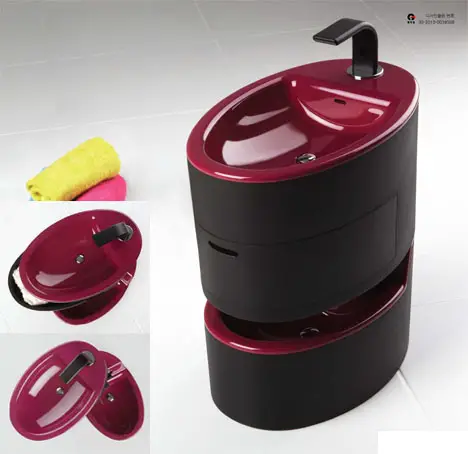 *Some of our stories include affiliate links. If you buy something through one of these links, we may earn an affiliate commission.