Sack (Guime) is a modern messenger bag that features cool wood texture, it is designed specially for transporting your laptop. Handmade by Canadian craftsman, Sack is constructed entirely with a Mozambique wood veneer, molded carefully to get desired shape. Each bag is oil treated for easy cleaning.
As a handcrafted product, Sack laptop bag features modern, contemporary look. It is ideal for school, business, and even social outings. Inside, there's a protective grey felt inner pouch installed for protection, supported by four snaps for easy removal and delivery. [Buy It Here]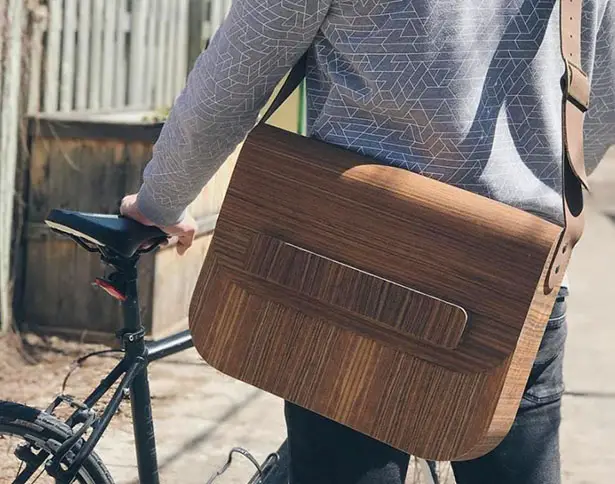 Sack (guime) messenger bag by BOM Design can hold a standard 15-inch laptop. The base of inner shell is also covered by a piece of foam for better shock absorption. This flattened base also helps provide stability when the bag is set down. Each bag also comes with a handmade Brown Latigo leather strap while the flap is closed using a magnet. [Buy It Here]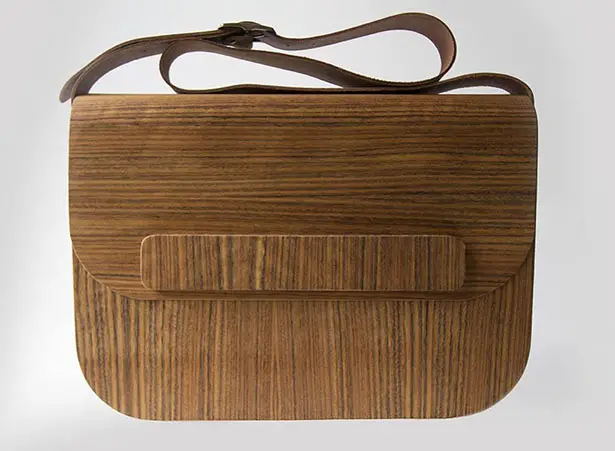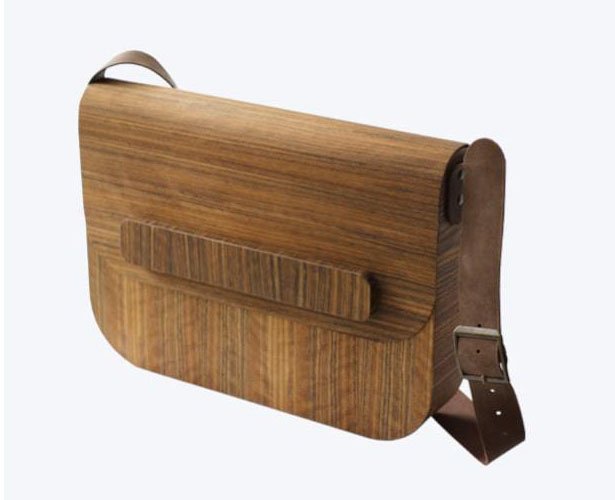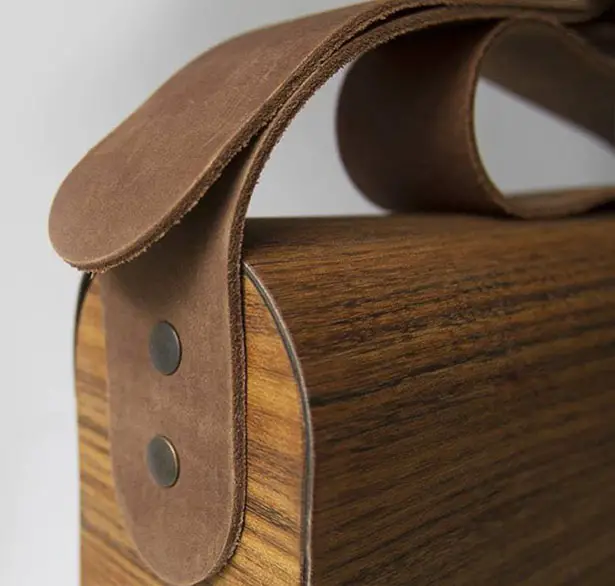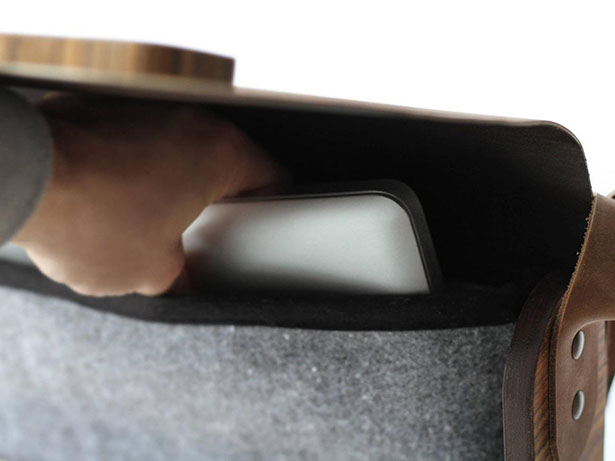 *Some of our stories include affiliate links. If you buy something through one of these links, we may earn an affiliate commission.