A stylish Norse Tradesman One-Handed 24-inch Viking Battle Axe has been designed and developed based on Viking artifacts. This replica axe still features the similar hand carved Norse Elder Futhark runes along its aged hardwood shaft. That hand forged Skegg axe head has been constructed to last, that semi-razor sharp edge was given an excellent heat treatment to achieve a 56-58 Rockwell scale hardness. Don't get it wrong, this axe is not a toy, it is a fully functional, Viking style axe.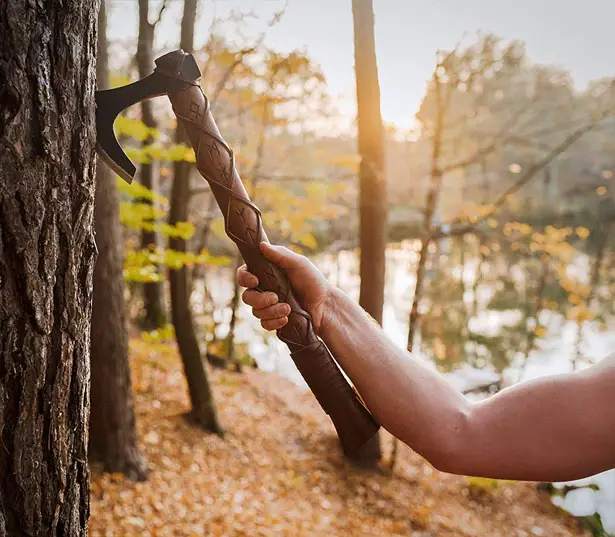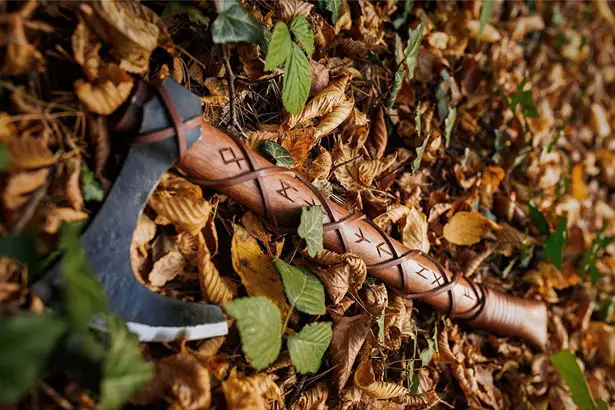 The axe head is secured using a wedge and pin technique favored by true weapons makers and blacksmiths. This Viking Battle Axe by Norse Tradesman is not designed for chopping wood, even the smallest wood, it was based on a classic battle axe of Viking a.k.a for killing, although we highly advise you against cleaving down anyone, you will end up in prison. Also don't throw it, it's razor sharp. This axe features authentic and rustic look, something that you can expect from a Viking-style weapon.
The handle is made from one piece of quality aged teakwood, then completed with a thick harness leather cross stitch and grip. It's a weapon for Nordic warriors.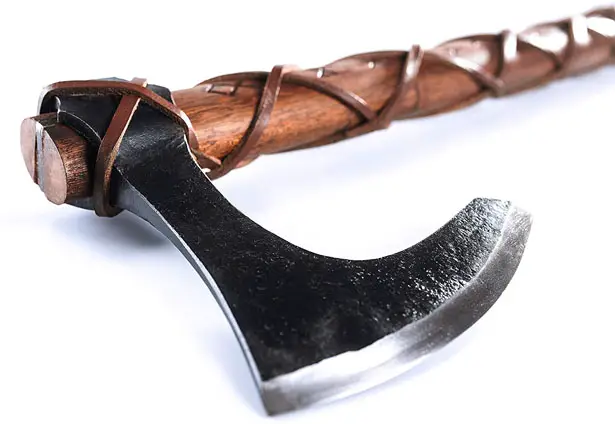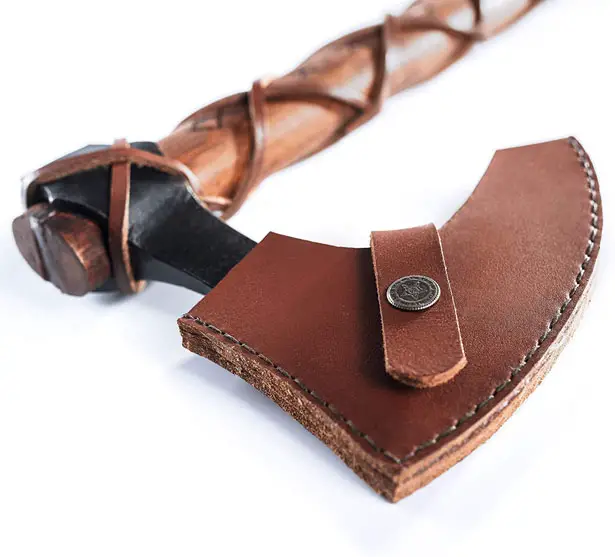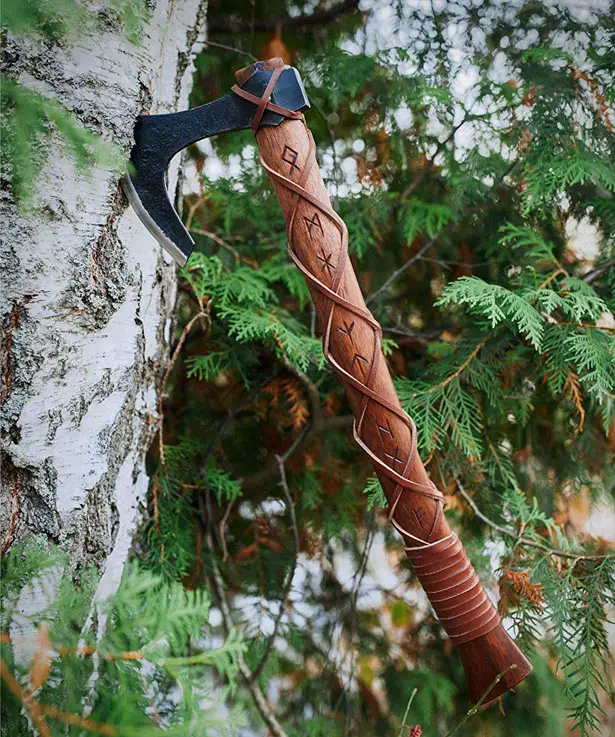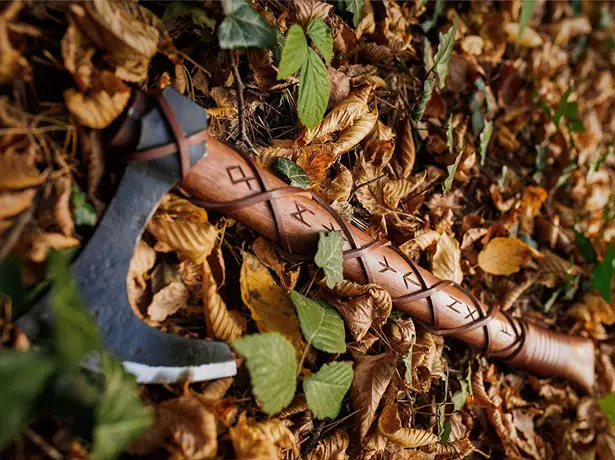 *Some of our stories include affiliate links. If you buy something through one of these links, we may earn an affiliate commission.