Volkswagen introduces the future of mobile charging by creating visionary mobile robots that will charge your electric vehicles autonomously. Every parking space can become a charging point thanks to these robots. Even though it's only a concept, it offers a glimpse into the future where you don't need to worry about finding charging stations for electric cars.
A driver who needs to recharge their electric cars can start an app or V2X communication to call one of these mobile charging robots. The robot would drive itself to find the vehicle that needs charging and communicates with it. The entire charging process doesn't need any human interaction, from opening charging socket flap to connecting the plug to decoupling.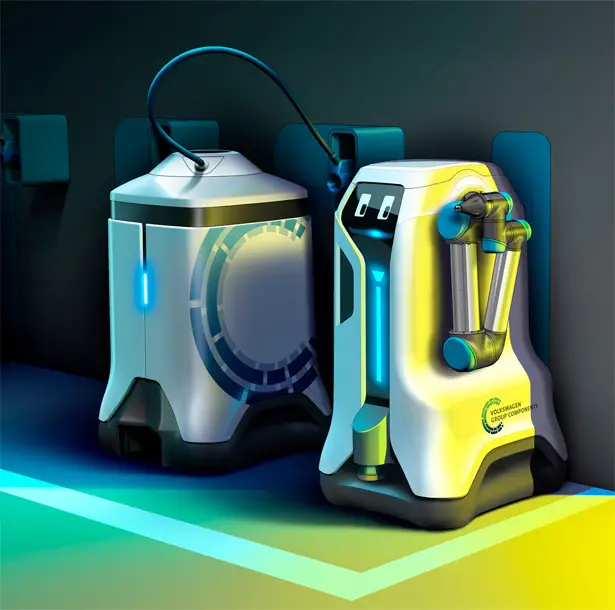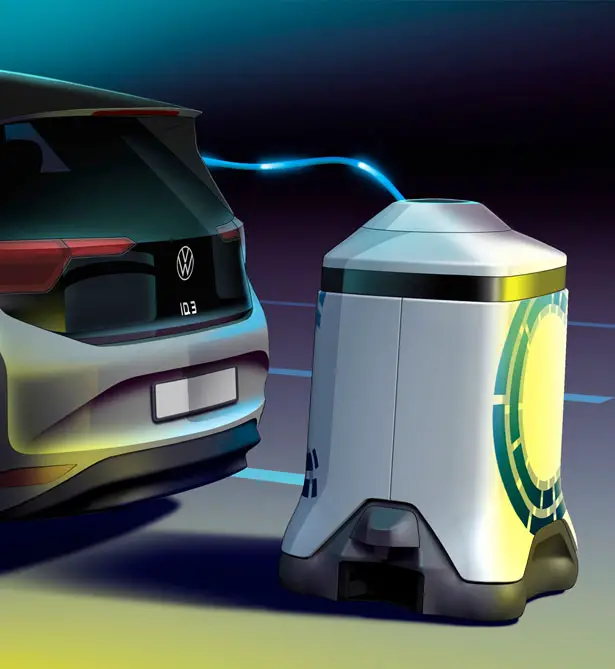 Mark Möller, Head of Development at Volkswagen Group Components, explains that mobile charging robot technology would create a revolution when it comes to charging electric vehicles, especially in parking facilities. These parking facilities don't need to build complicated charging infrastructures, these robots would come to them. The mobile robot would carry a trailer in the form of a mobile energy storage device, then it'll use this energy storage device to recharge battery of the electric vehicle. This robot doesn't just stop there, it'll leave the energy storage device with the vehicle during the whole charging process, then this robot would charge other electric vehicles. A charging robot can move several battery wagons at the same time.
Volkswagen Mobile Charging Robot is equipped with cameras, laser scanners, and ultrasonic sensors. The combination of those technologies would allow the robot to carry out the charging process completely autonomously and move freely in the parking area.
More images of Volkswagen Mobile Charging Robots: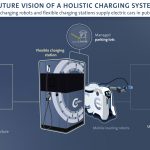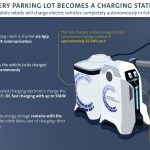 *Some of our stories include affiliate links. If you buy something through one of these links, we may earn an affiliate commission.