When a manhole cover can be taken away for certain reasons, such as the need to access underground pipe or vault or stolen. Yes, even though it seems arduous, people do steal manhole covers so that they can sell it as a scrap iron. It can be very dangerous when a manhole cover is taken away or stolen without given a warning sign, someone could fall or trip over the drain, causing injuries or serious damage to your vehicle.
This project proposes a new concept of manhole cover with sensor that detects when the cover is taken away, it triggers three highly visible barriers to pop up and surround the opening hole at height to warn pedestrians or vehicles of the danger ahead.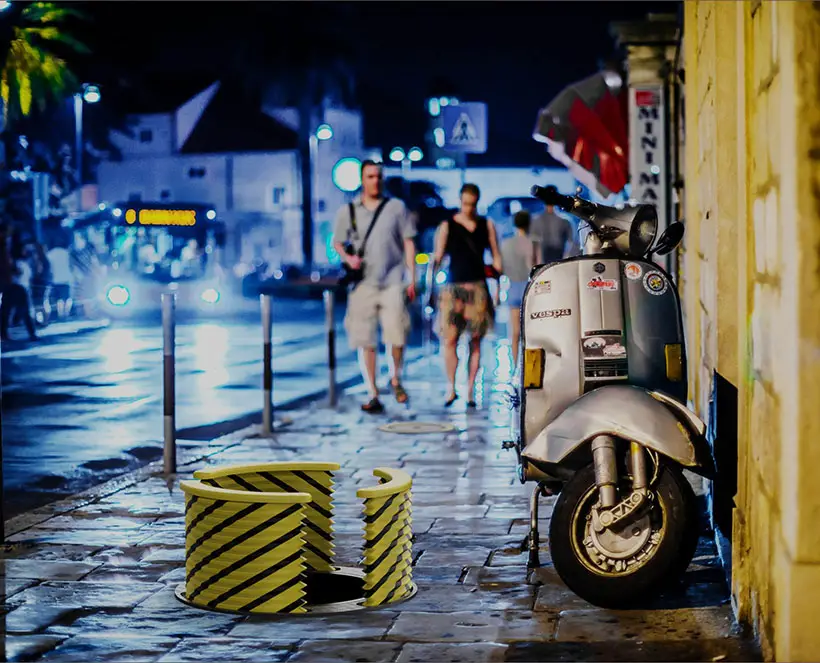 This Safety Warning Manhole Cover is a project by Jiayue Wang, Chuanxin Sheng, Jing Zhao, and Liyu Zeng, it takes no additional space in the installation. The barriers are painted with bright, reflective yellow and black stripes, and the only way to retract these three barriers is to replace the manhole cover. It's a simple system yet provides effective warning to pedestrians and vehicles in the absence of a manhole cover to prevent accidents.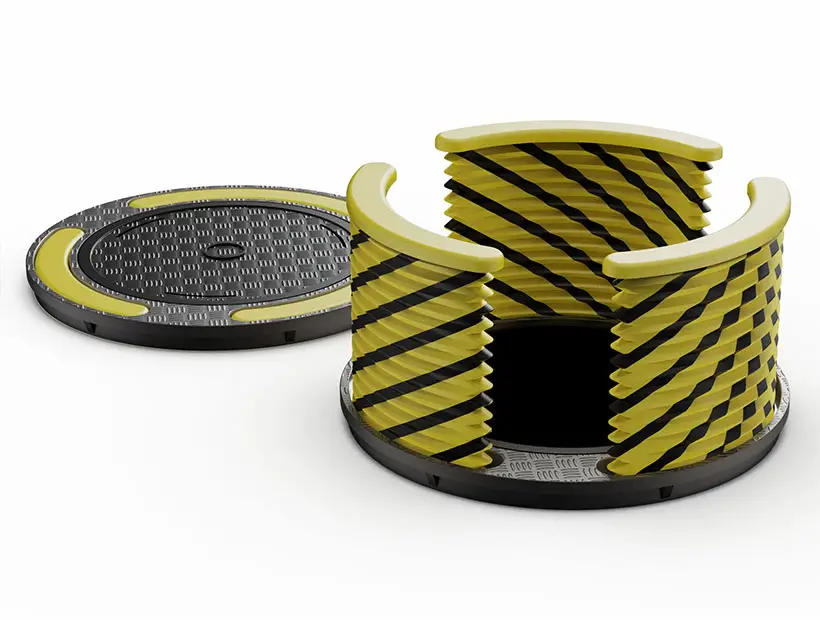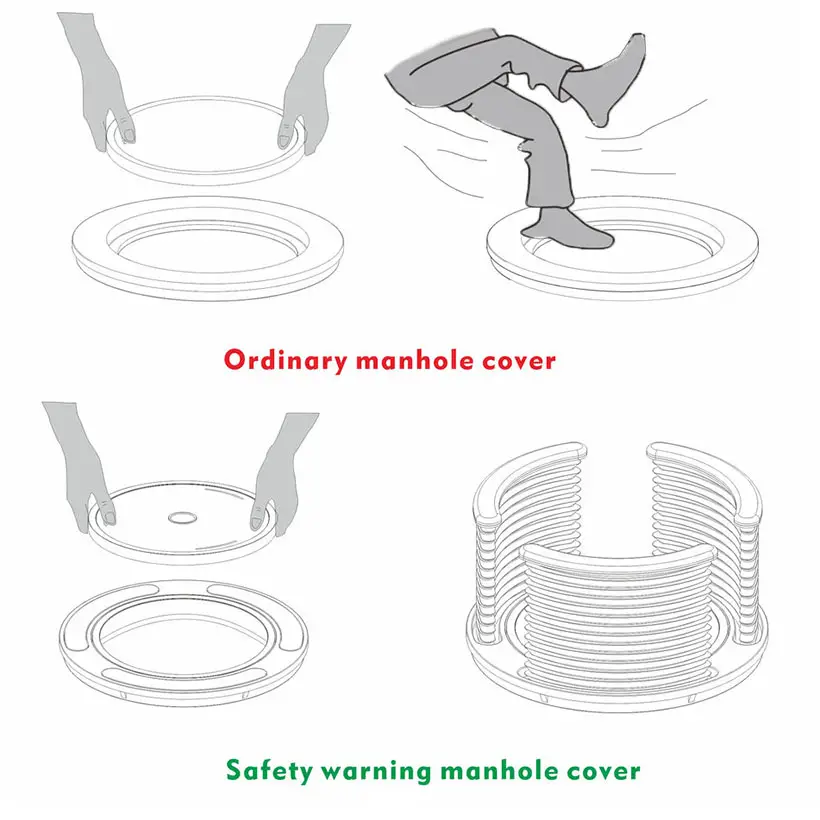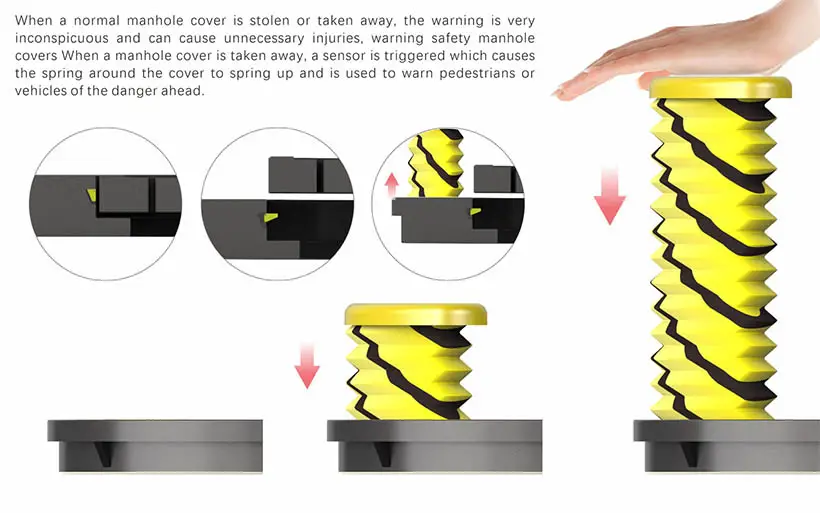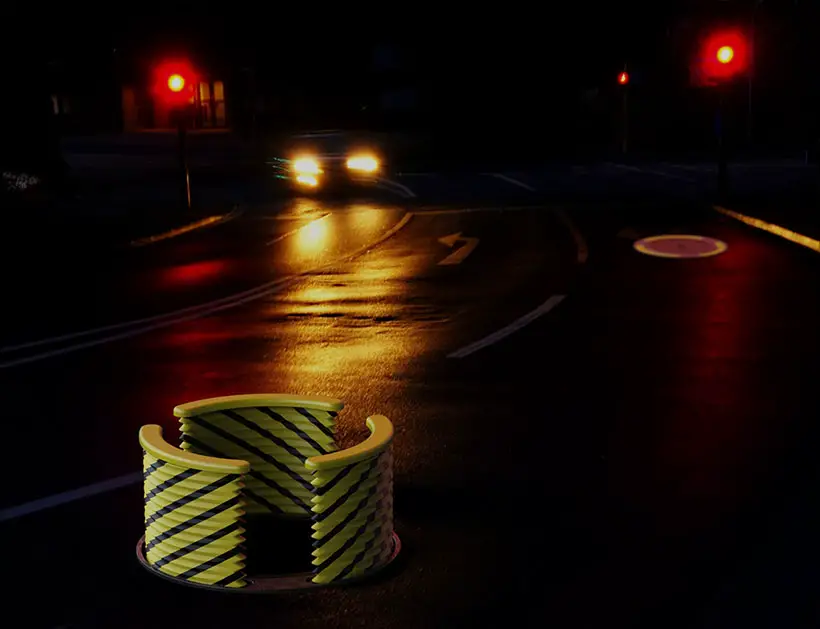 *Some of our stories include affiliate links. If you buy something through one of these links, we may earn an affiliate commission.