Magnificent! That word is not enough to describe Rolls-Royce Sweptail. A year ago, Rolls-Royce presented 103EX that invoked its coachbuilding heritage and inspired its future clientele.
In the automotive industry, Sweptail is the same as Haute Couture in fashion industry. It is designed and tailored to fit a specific customer that came to the House of Rolls Royce with a spectacular idea then shared in the creative process. Started in 2013 where Rolls-Royce was approached by one of its valued customers, a connoisseur and collector of one-off items such as private aircraft and super yachts. Basically, this customer wanted Rolls Royce to realize his vision of one-off luxury motor car like no other.
The design was inspired by the beautiful coachbuilt Rolls-Royces of the 1920s and 1930s. This client wanted to create a coachbuilt two-seater coupe that features a large panoramic glass roof and as a Rolls-Royce connoisseur, this gentlemen was inspired a lot of many of his favorite cars from marque's golden era, classic and modern yachts.
From : Rolls Royce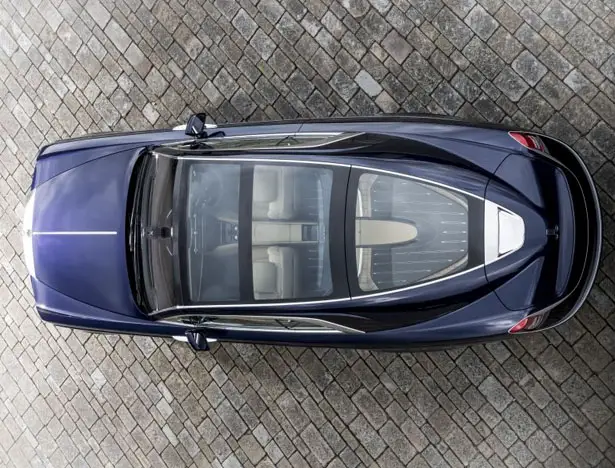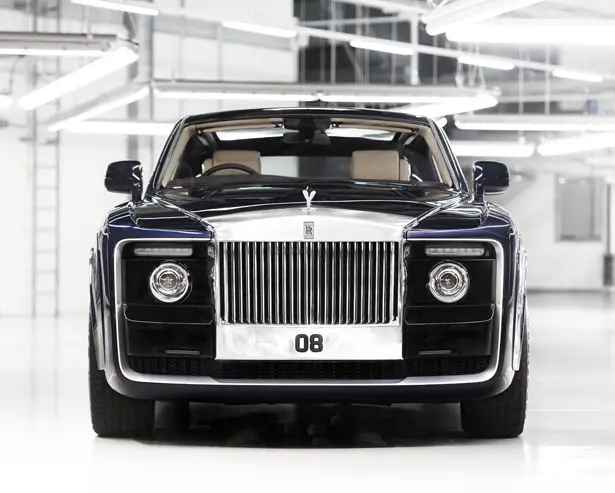 Sweptail without a doubt has marque's DNA, if you take a look its initial formality from the front, you can clearly see that it is different and distinct Rolls-Royce. The solid character of the front profile would get your attention, creating focus on a new treatment of the iconic Rolls-Royce Pantheon grille. Move around to the side of this car, you'll find that its striking silhouette defines its unique character. Flowing beautifully from upright to formal frontal aspect. Starting from the leading edge of the windscreen, the roofline continues to accelerate and fire backwards towards the rear of the motor car, overshooting the boot lid edge to emphasize its length.
The ultimate homage to the world of racing yachts lies in the rear design. Seen directly from behind, the rear taper contrasts strongly with the front of the motor car. This interior design offers a new perception of a dramatic Rolls-Royce Coupe. The cleanliness of the surface is achieved as the bodywork wraps under the car with no visible boundary to the surfaces, a treatment that we usually find to the hull of a yacht.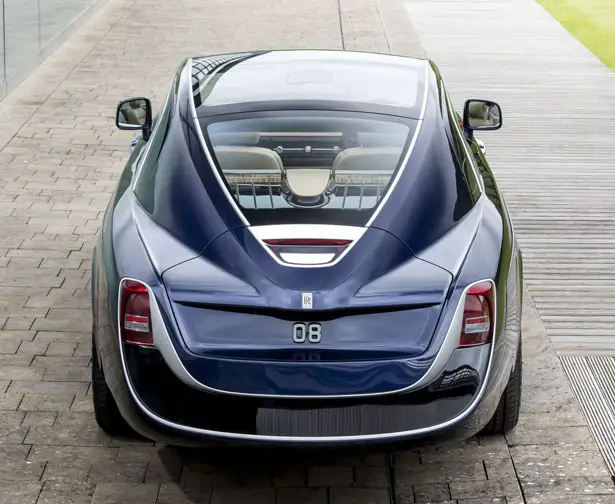 More images of Rolls Royce Sweptail Coupé Concept Car: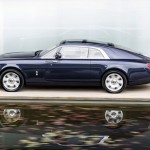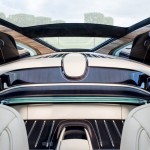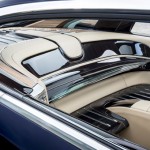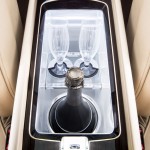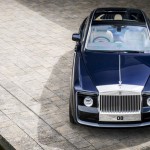 *Some of our stories include affiliate links. If you buy something through one of these links, we may earn an affiliate commission.