Hammacher Schlemmer reveals Flying Hovercraft that's able to glide smoothly over land and water, it also soars in the air up to 70mph thanks to its integrated wings. Equipped with a 130-hp twin-cylinder, liquid cooled gasoline engine, this hovercraft also comes with 60-inch wood-carbon composite thrust propeller to help gliding above ground. The 1,100-rpm 34-inch lift fan inflates its durable vinyl-coated nylon skirt.
This Flying Hovercraft is capable to operate in both fresh or saltwater for up to 30% inclines over mud, sand, grass, swamp, snow, ice, or desert. The wings design and horizontal elevator make it possible for pilots to just hop over water or land-based obstacles up to 20'-high insurmountable compared to other hovercrafts.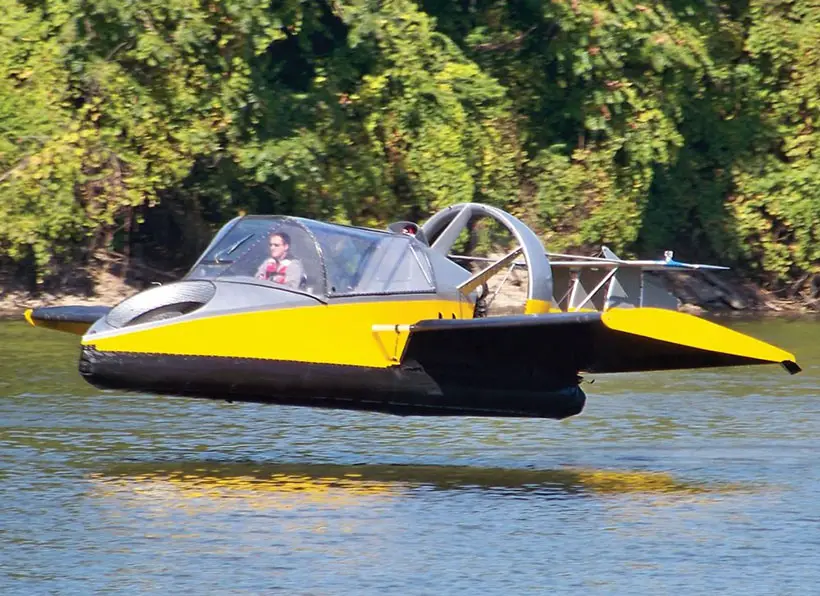 Flying Hovercraft from Hammacher Schlemmer has low center of gravity, together with its composite fiberglass/PVC hull, this vehicle is able to operate in winds up to 25mph and waves up to 6' when in flight. Priced at $190,000 USD, Flying Hovercraft features a joystick that controls three vertical rudders and elevator. To break, the pilot requires to lower the lift fan's RPM, and finally that Kevlar composite landing skids help this hovercraft to reach the ground safely. A Boat license is required to pilot this hovercraft due to its powerful specs. [Buy It Here]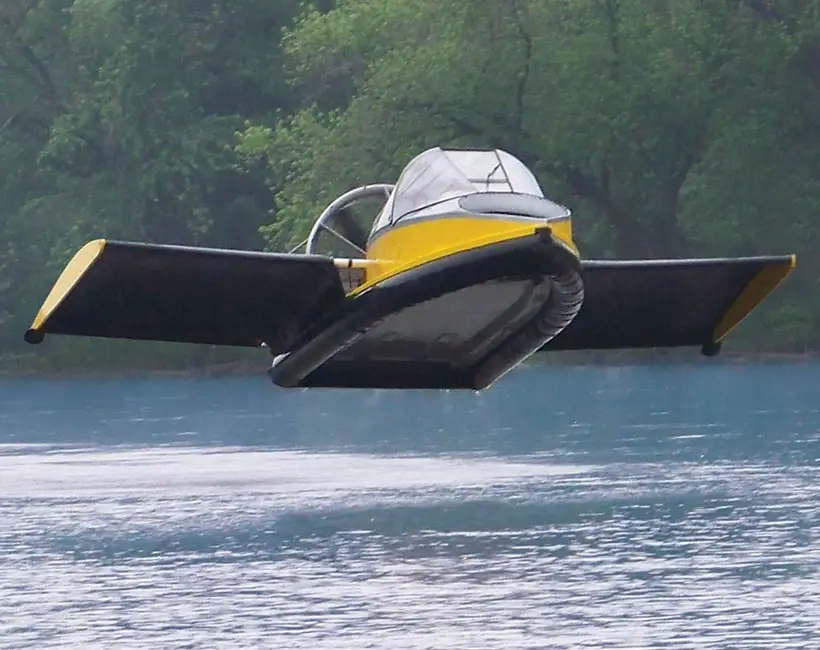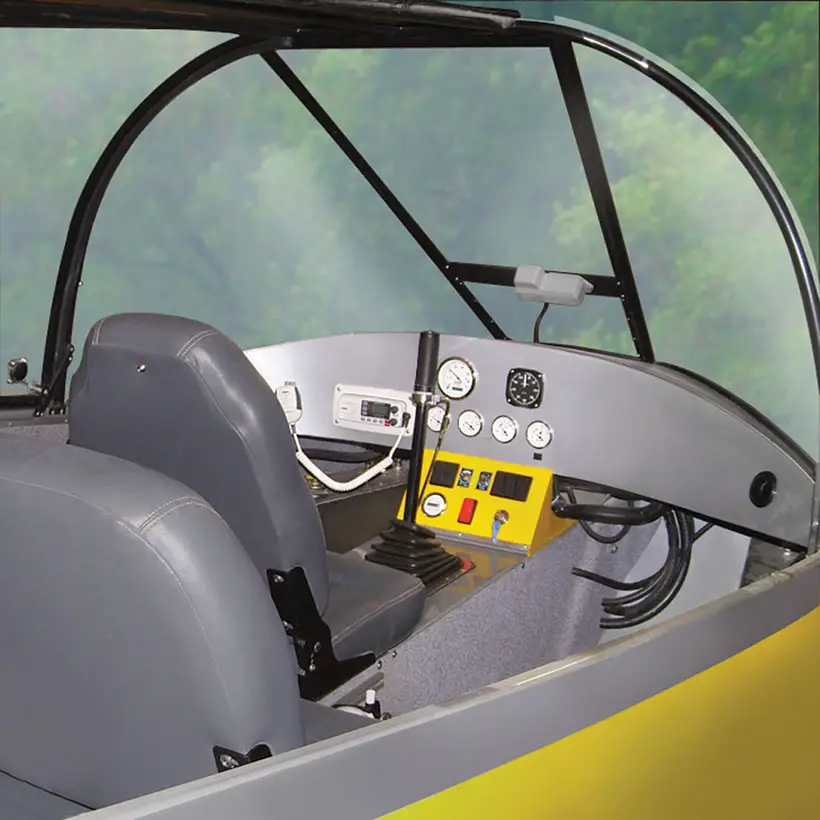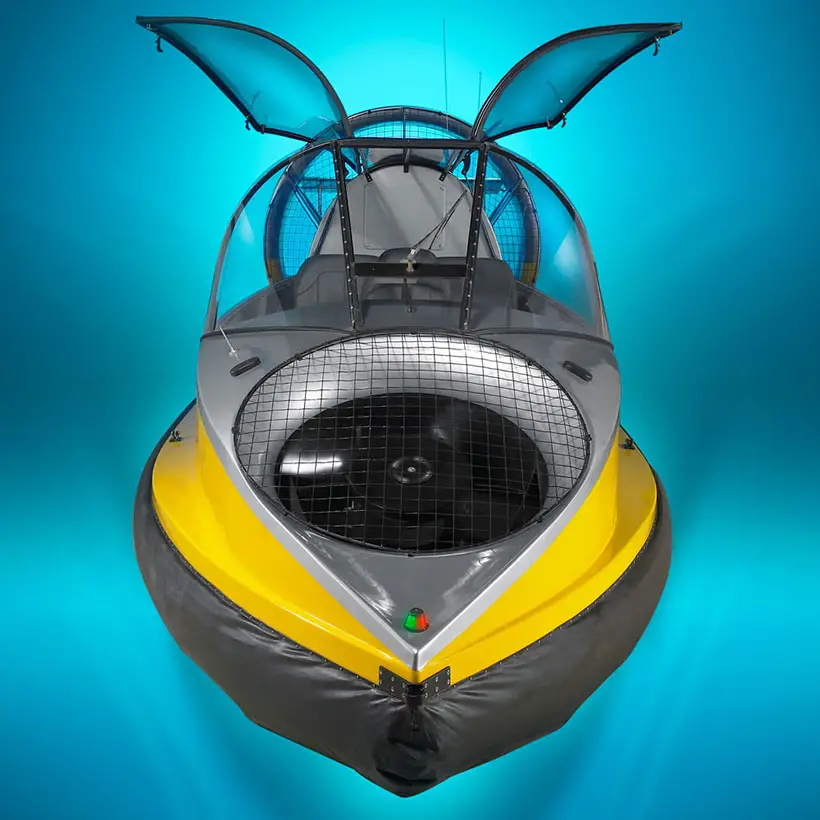 *Some of our stories include affiliate links. If you buy something through one of these links, we may earn an affiliate commission.