Whalecro is not just an underwater propulsion device, it also doubles as microdebris filtering system that captures microdebris in the ocean through its Velcro strap. Research has shown that there are more than trillions of microplastic particles in the marine environment, but unfortunately, not many people aware of their existence. Microdebris waste in the ocean has become a growing problem. It creates an issue as traces of these debris can be found in the food that we consume.
Keeping this in mind, Whalecro wants to raise awareness of ocean pollution by developing water recreation device with filtering system for eco-tourism.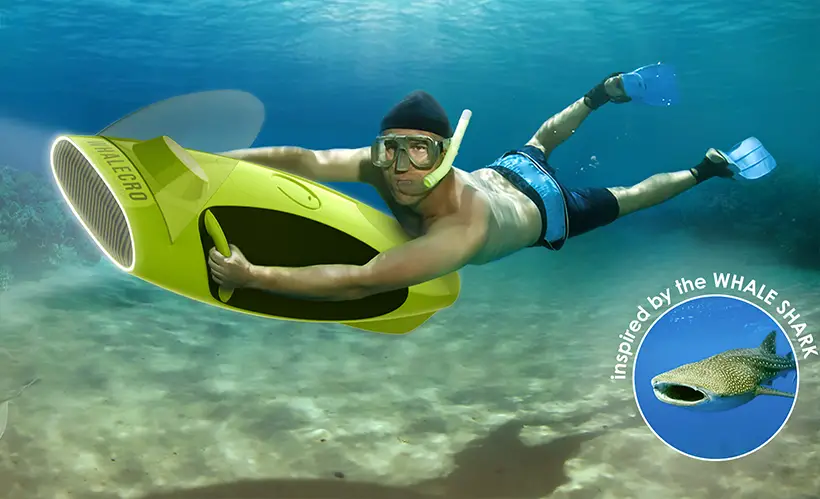 Designed by Jing Hung Chan, Tan Jia-Hao, Joon Yi Lim, Lim Cher Khai, and Mostafa Marzouk as part of a design competition, Whalecro accelerates forward where water current flows in the opposite direction of the vehicle. It means that surrounding microdebris will also be pulled into Whalecro, the current also helps push them through a series of motor-powered filters. Made of Velcro strap, these filters would capture all microdebris as water current flows through it. The hook-like surface would cause miccrodebris to latch on it, trapping them in the process.
Inspired by whale shark feeding mechanism, the filtration system can easily extract microdebris trapped on the filters then brushed off and disposed accordingly. Even though it's still a prototype, but it was built successfully using LEGO technic and different materials. Hopefully the design team will be able to optimize the design and apply some enhancement to the filtration system because they target plastics in the form of microdebris, which can be very challenging.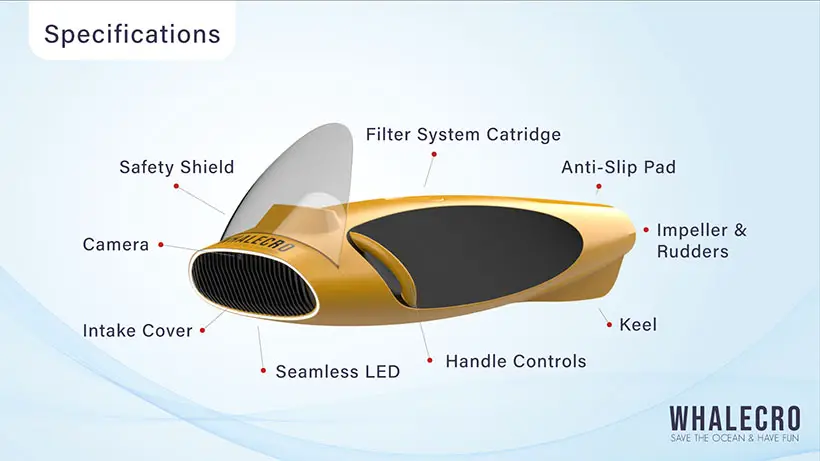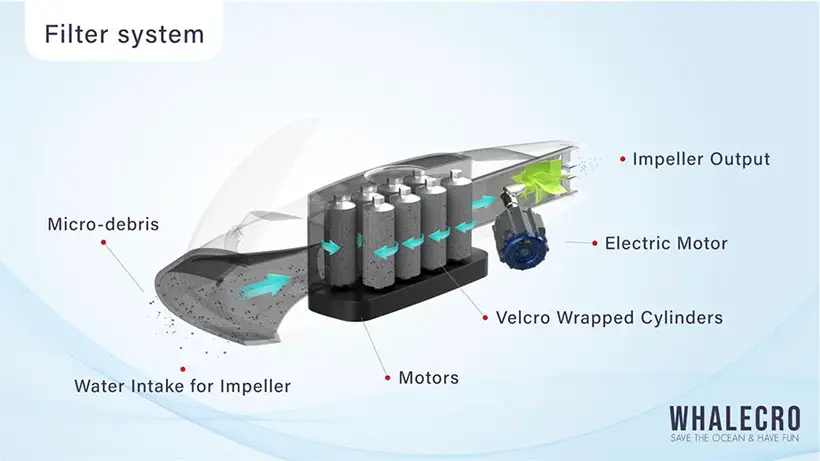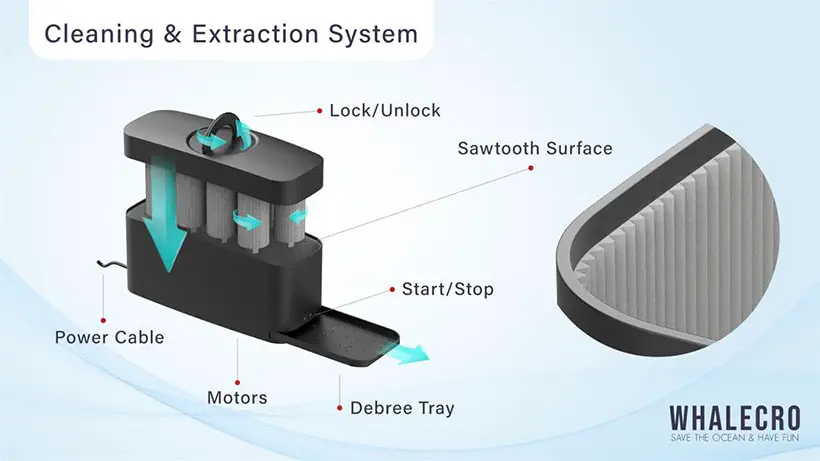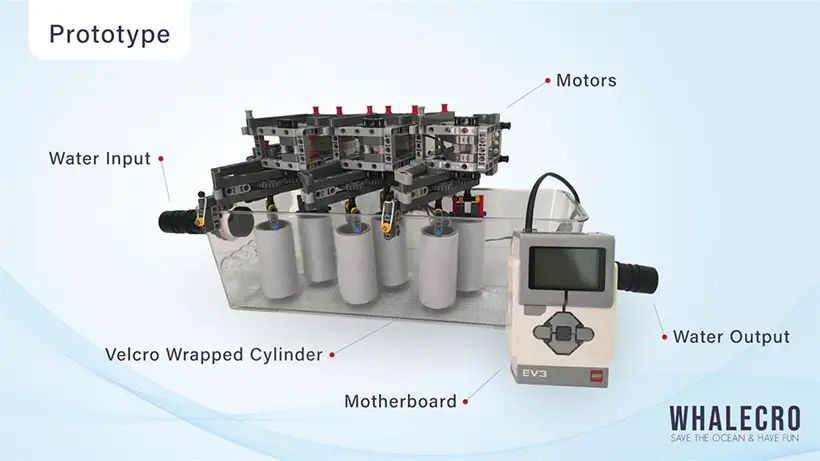 *Some of our stories include affiliate links. If you buy something through one of these links, we may earn an affiliate commission.