A pizza truck. It's pretty amazing watching Toyota Tundra Pie Pro making its own pizza during SEMA Show 2018. This zero-emission truck is actually a mobile pizza factory, it takes the party wherever it goes. As Toyota truck, Tundra wants to represent strength, extreme capability, and eminent versatility. By becoming a pizza truck, Tundra wants to illustrate that even as a truck, it can become something completely unique, a hydrogen fuel cell electric-powered, pizza making robotic vehicle.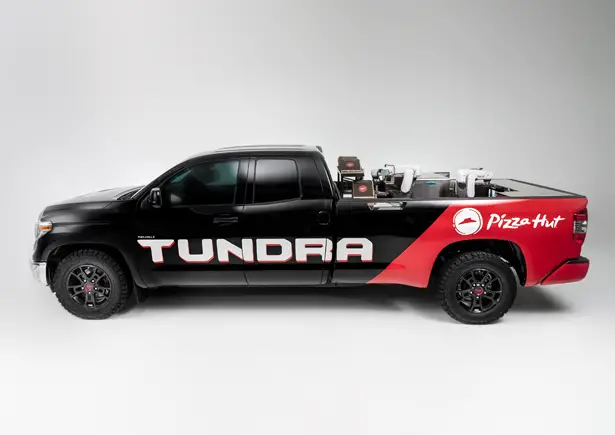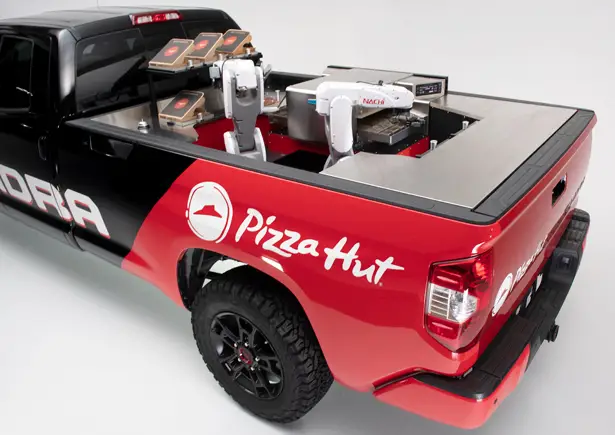 Tundra Pie Pro has been designed and developed in cooperation with Pizza Hut, along with engineering from Nachi Robotic Systems. This project started to a bare rolling chassis, which then reassembled from the ground up. Toyota removed conventional gasoline-powered drivetrain and replaced it with a hydrogen fuel-cell electric power unit, adapted from Toyota Mirai.
The bed part has been converted into a virtual pizza factory a.k.a The Kitchen. Totally self-contained, The Kitchen consists of refrigerator, a pair of robotic arms, and a portable, high-efficiency conveyor oven. All these components in the kitchen are powered by hydrogen fuel cell electric powertrain. It takes around six to seven minutes from start to finish in the pizza-making process. That cool robotic arms open the fridge, remove any selected pizza, place it on the oven, then return to close the fridge door. The pizza is then cooked through a high-speed ventless oven while a second robotic arm removes finished pie, places it on the cutting board, then divides it into six identical slices, boxes it up and delivers it to customer.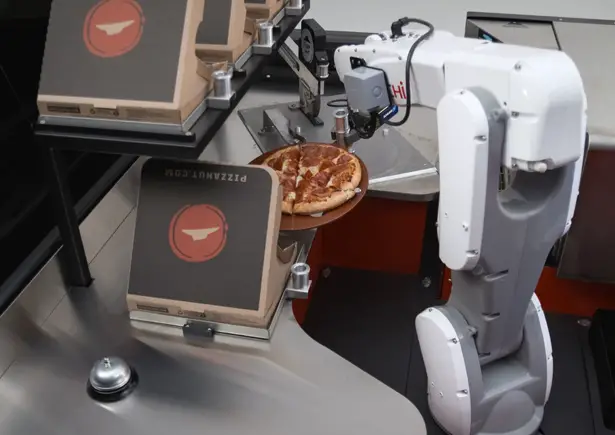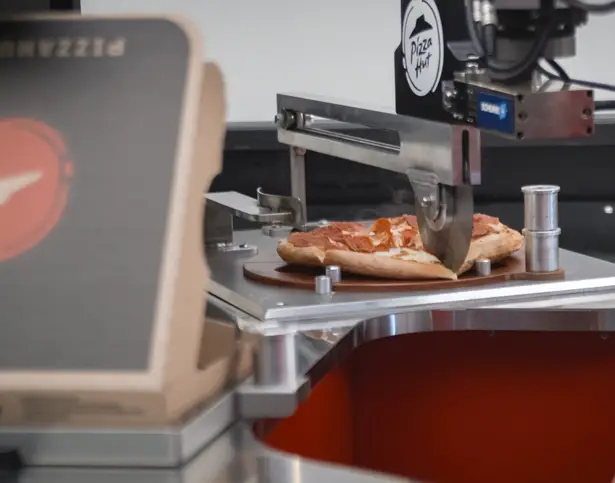 *Some of our stories include affiliate links. If you buy something through one of these links, we may earn an affiliate commission.