For those who missed Mobiado and looking forward for another one, here is the happy news for you. The Canadian company has giant plans for this year, some of them would be fulfilled in partnership with Aston Martin, a renowned British sports cars maker. Mobiado is all set to make Aston Martin opulent phones. Well, no details regarding the phones have been revealed yet, however, they should be accessible starting from May through a broad range of first-rate outlets. Until then, both Mobiado and Aston Martin have introduced a concept phone named, CPT002. The CPT002 would boast a sapphire crystal, transparent touch screen, and would be utilized as a key to your pioneering Aston Martin vehicle.
Designer : Mobiado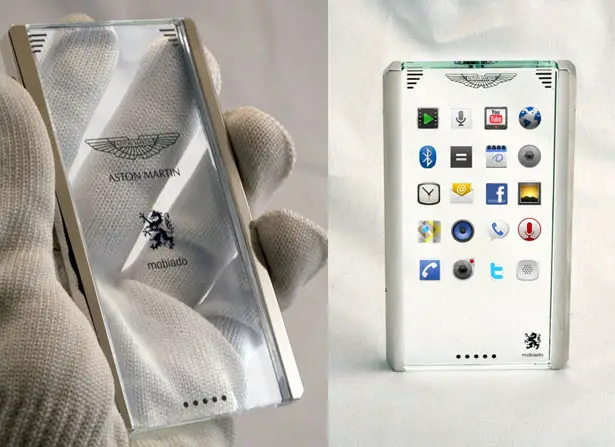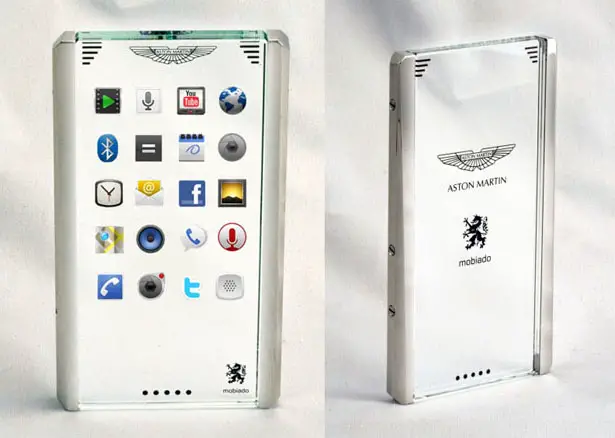 [Press Release]
MOBIADO's VISION OF A POSSIBLE FUTURE – THE CPT002 CONCEPT PHONE: DESIGN IN MOBILITY
Vancouver, Canada – April 5th, 2011: Luxury mobile phone producer, Mobiado has joined an exclusive community of brand licensees of the Aston Martin brand. Further to the brand license agreement, Mobiado recently embarked on the independent development of a concept phone, drawing inspiration from connections it saw with Aston Martin's renown design values – fusing a strong heritage and traditional craftsmanship with modern technology.
Based in Vancouver, Canada Mobiado has established a reputation of being a distinctively different and innovative manufacturer since the company's foundation in 2004 producing amongst the most luxurious and technologically advanced mobile phones available today.
Mobiado recently unveiled details of the futuristic CPT002 handset – produced independently by Mobiado – which is intended purely as a conceptual design showcase and will not be made available for sale. While the technological capabilities of the concept will not be achievable in production form, the showcase illustrates Mobiado's thoughts on how hypothetically one day phones could potentially interact with other technologies and also presents innovative ideas on future applications.
*Some of our stories include affiliate links. If you buy something through one of these links, we may earn an affiliate commission.