Being outdoor is not an excuse to skip a perfectly good a cup of coffee. Cafe Luxe Kit provides you a set of essential tools to prepare your breakfast. This limited edition kit consists of ultra lightweight titanium French Press that serves delicious coffee on-the-go, titanium Milk Frother for making luxury coffee outdoor, stacking mug and chopping board set that doubles as a knife case.
From : NAU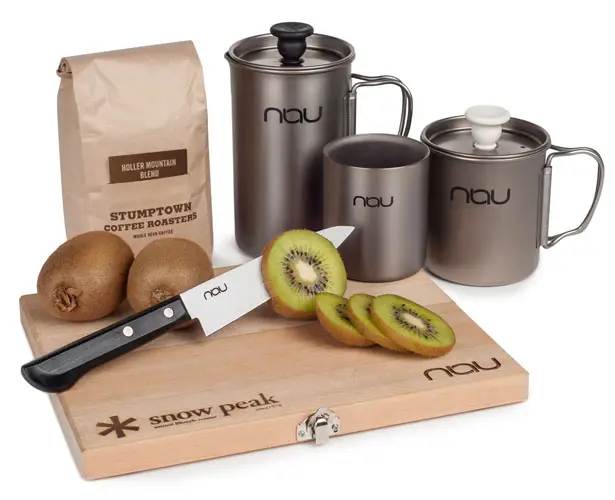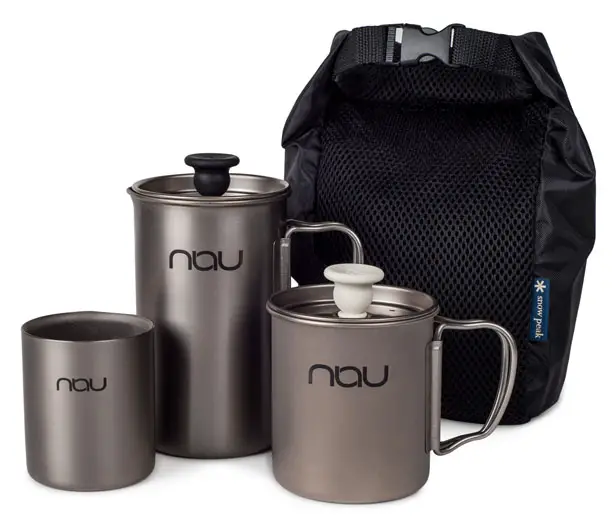 Cafe Luxe Kit features:
Titanium French Press
Ultra lightweight titanium and stainless steel French Press serves up excellent coffee on the go.
Weighs only 6.3 oz. for lightweight, easy traveling.
Titanium Milk Froather
Ultra lightweight titanium and stainless steel Milk Foamer for hot luxury in the backcountry.
Weighs only 4.9 ounces for lightweight, easy traveling.
Chopping Board Set
Beautiful, natural wood chopping board unfolds to a sizable surface ideal for backcountry brunch.
Rubber slip stoppers secure the board to most surfaces for safe chopping.
Sharp, sleek knife with stainless steel blade and black wood handle secured with magnet.
Board and knife weighs 16.6 oz.
Ti-Double H200 Stacking Mug
Ultra lightweight titanium material.
Handle-free mug designed for easy grasping.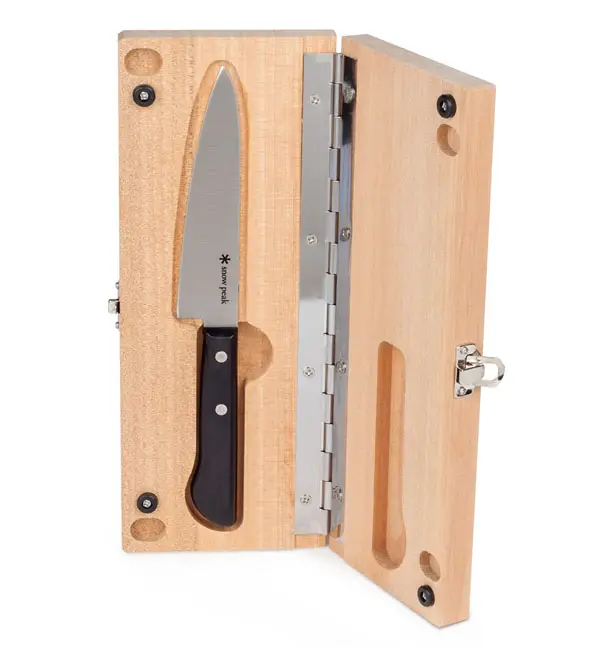 *Some of our stories include affiliate links. If you buy something through one of these links, we may earn an affiliate commission.