Parisian designers' yann terrer in partnership with jérôme garzon has unveiled a new concept car as part of Renault 4 Ever competition, called Renault R4 Rally, focusing on the energy cycle. The competition itself asked its participants to redesign the Renault R4 to feature its historical lineage, contemporary aesthetic and sustainable design.
Designers : Yann Terrer and Jerome Garzon via [DesignBoom]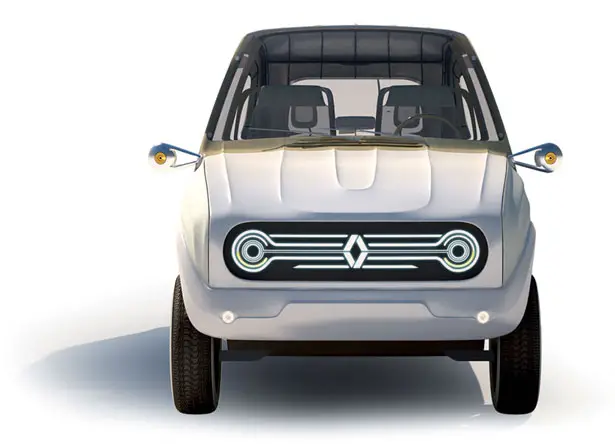 Being powered by solar energy, the concept car integrates nanotechnology with eco-friendly materials. The Renault R4 rally adds factors for improving the competence during the sedan's manufacture and its use. In fact, this
concept car
earns the honor for being shortlisted among the 3200 submissions from 92 different countries in the competition. This concept car has been made of stretched textiles over a tubular structure, while its body employs less energy during production in comparison to a conventional one that is made of steel.
Since nanotechnology has been used, the sedan's body fabric lets solar energy to be assimilated and harnessed. The doors are designed to have open structures that necessitate minimal material for manufacture. Renault R4 rally concept gives the other parked sedans the innovative function of generating electricity.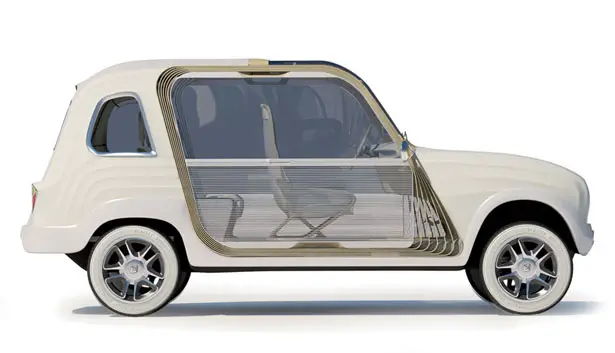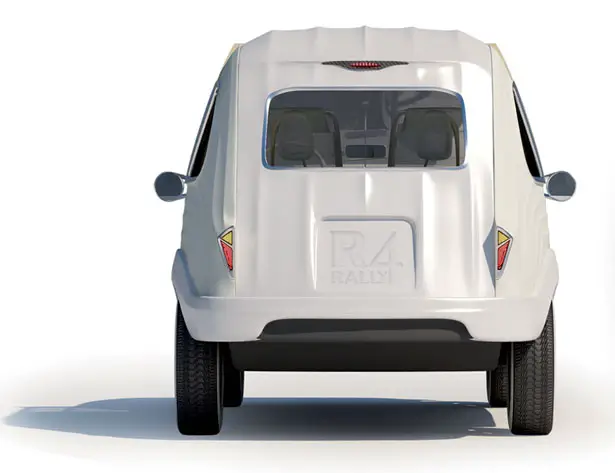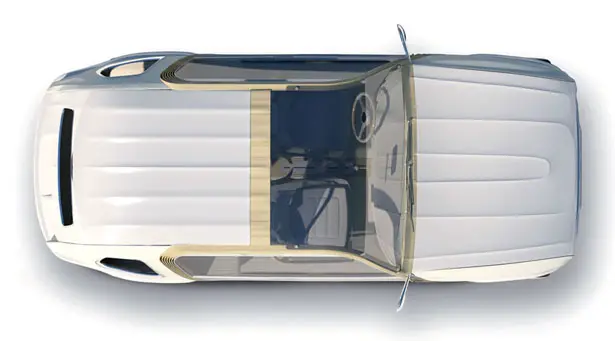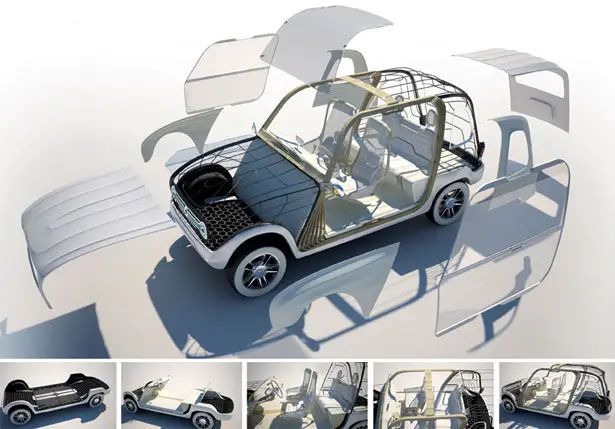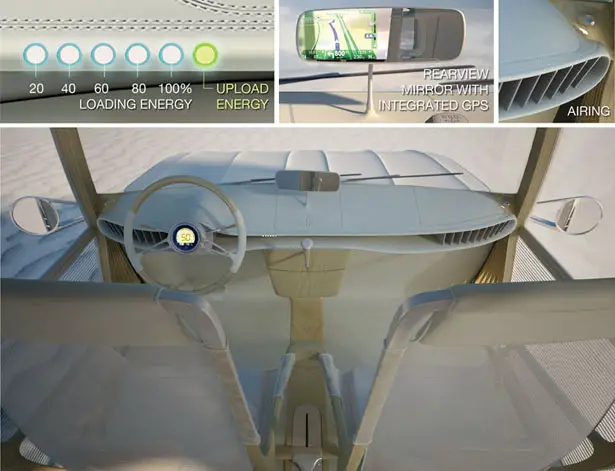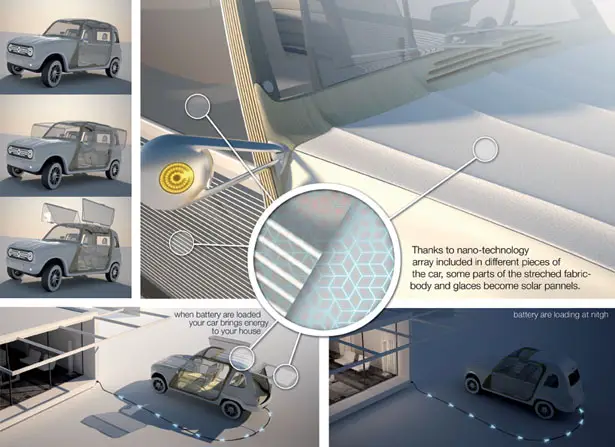 *Some of our stories include affiliate links. If you buy something through one of these links, we may earn an affiliate commission.