The new era of urban motorcycle is electric. Punch is a modern motorcycle design with removable batteries. The two detachable battery packs can be easily unfastened just like a motorcycle trunk, you can charge it right away in your apartment using standard electrical outlet. No more gasoline smell or sophisticated maintenance, the compact dimension of Punch allows it to be kept in the stairway next to bicycles or prams.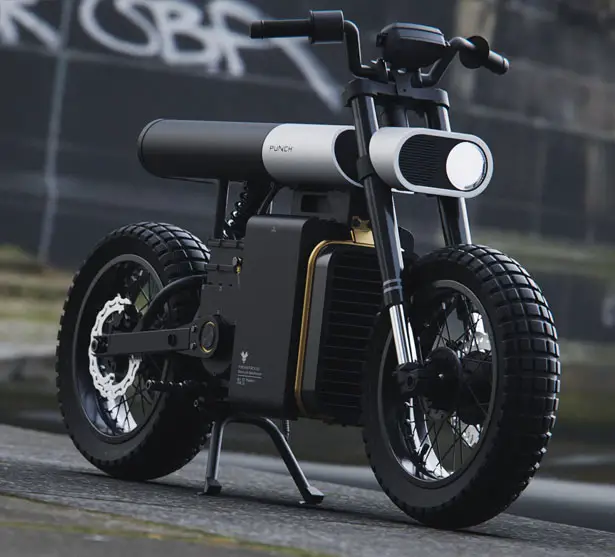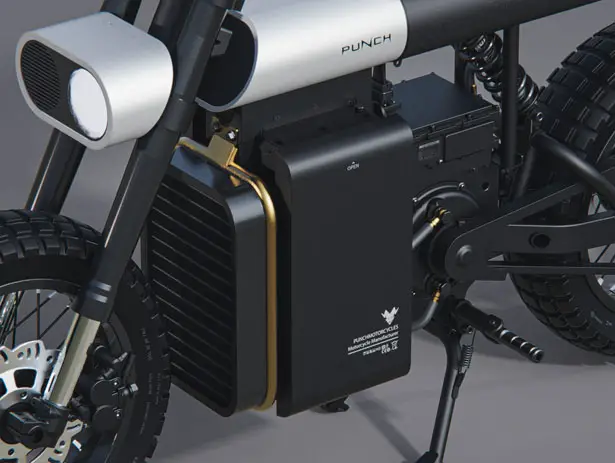 Artem Smirnov explains that Punch is a modern interpretation of the supermoto concept, this was the kind of motorcycles born on the Parisian Streets in the 80s. It's slim, lightweight, and compact, it has high ground clearance, spke wheels, elongated suspension travels. Electric motor allows for flexibility and acceleration capability to achieve dynamic and modest power (due to European legislation among other things). No gearbox, it means that Punch e-Motorcycle can follow throttle grip at any time and every point of motion path.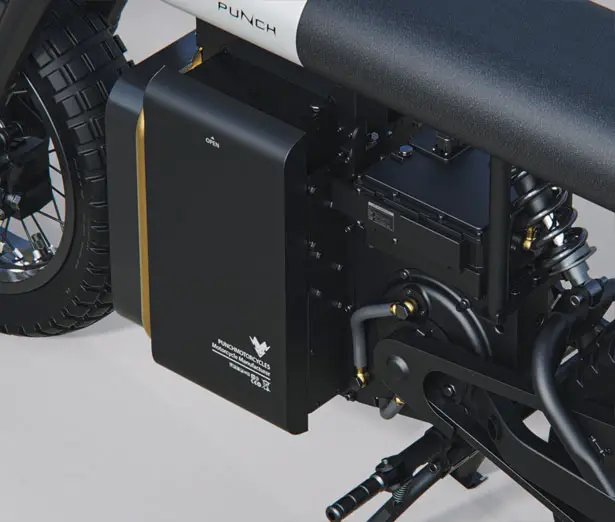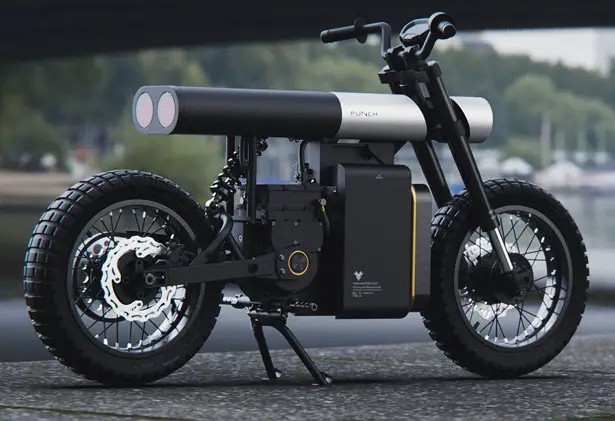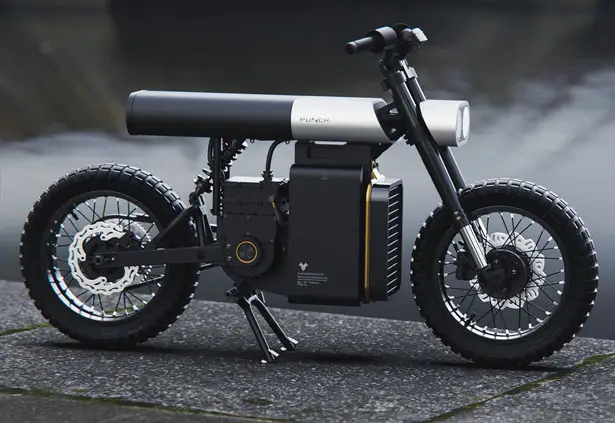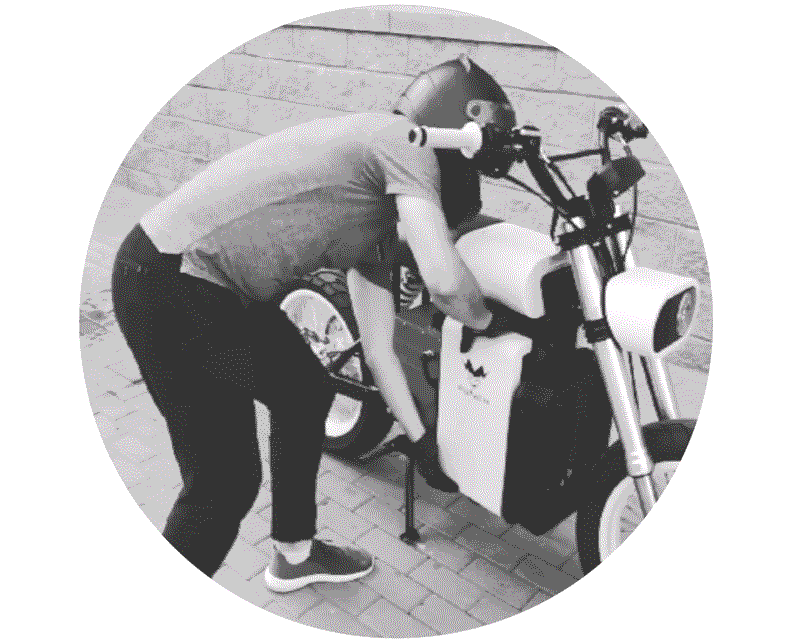 *Some of our stories include affiliate links. If you buy something through one of these links, we may earn an affiliate commission.