Peugeot has released its latest concept car: FRACTAL. It's an electric urban coupe that features the iconic Peugeot i-Cockpit to explore your senses starting from sight, touch, and feel. Peugeot FRACTAL represents unprecedented attention to acoustics in automotive design, you can see the result here would further enrich your driving experience.
This futuristic concept car starts as an idea that explores new design and manufacturing process with 3D printed parts used for more than 80% of the interior trim surface. Teamed up with Amon Tobin, sound designer, the exterior and interior identity of this car has been developed to sync with its environment. The anechoic materials were made through generative design, an incremental stochastic process used to achieve the perfect component.
Designer : Peugeot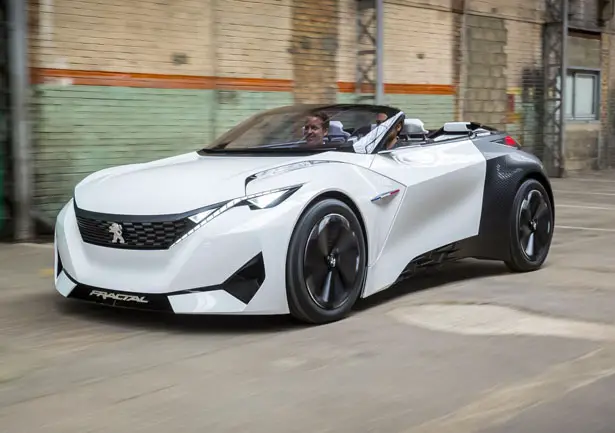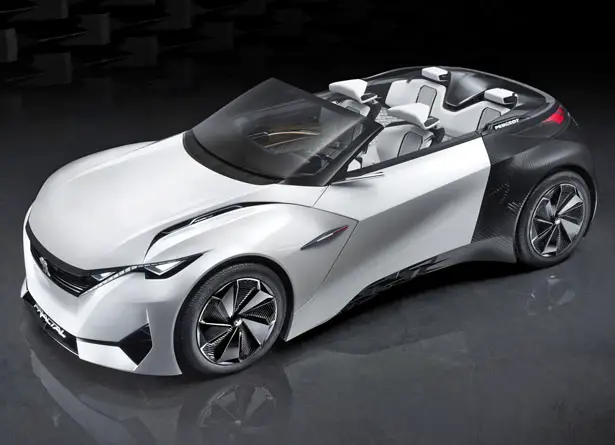 The electric drive train optimizes aerodynamics while the overall balance has been improved by installing lithium-ion battery in the central tunnel. This installment reduces vehicle's weight and lowers its center of gravity. The 30kW/h battery powers two 75kW/102hp electric motors, located on each axle, giving a combined drive cycle potential distance of 280miles.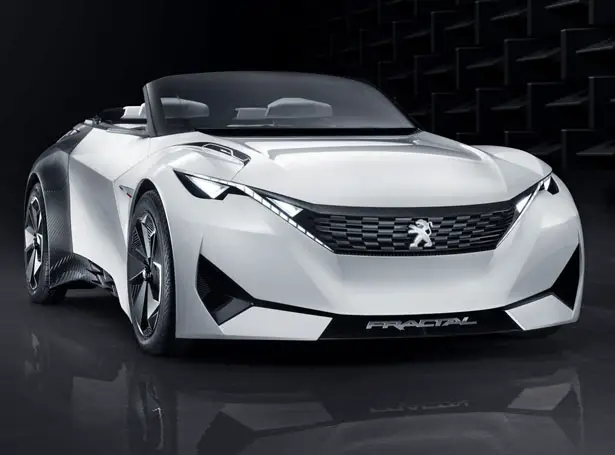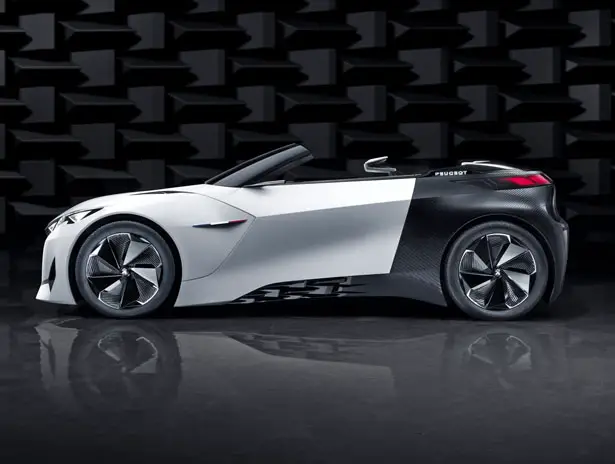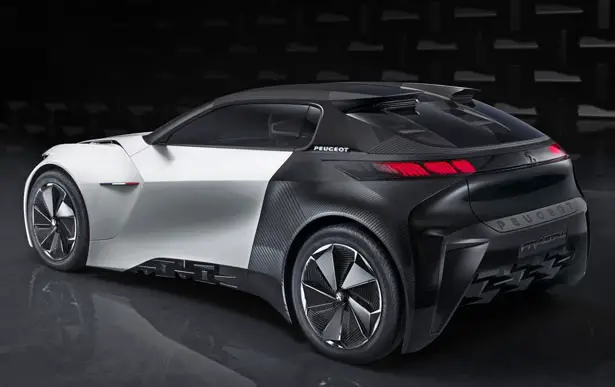 Open the car, you'll find impressive i-Cockpit that offers unparalleled experience, instinctive ergonomics, and unprecedented ambience. All materials are developed based on auditorium and recording studios, black oak decorates the instrument panel, door panels, and bucket seats. The copper trim is used as reminiscent of audio connections, it runs through interior along with 3D-printed anechoic motifs to enhance acoustic comfort. Beautiful 3D textile mesh covers the seats and is offset by white leather trim. Compact steering wheel is equipped with a touchpad where driver can use these thumb-controlled sensors to control a range of FRACTAL's functions and equipment.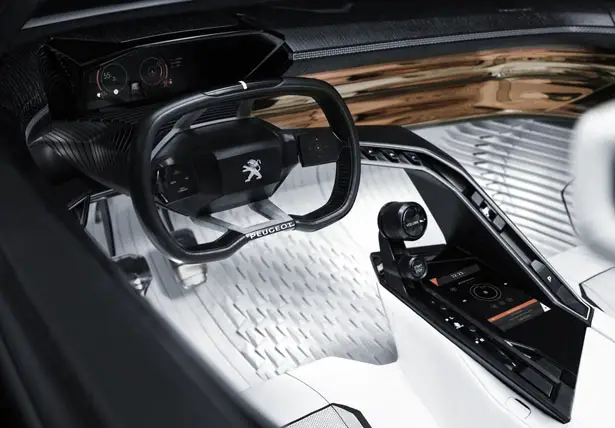 The head-up display provides a holographic eye-level digital readout, driver can customize the 12.3-inch HD digital display to suit individual preferences. For added depth, there's a tilted polycarbonate strip that displays information on a 7.7-inch AMOLED screen.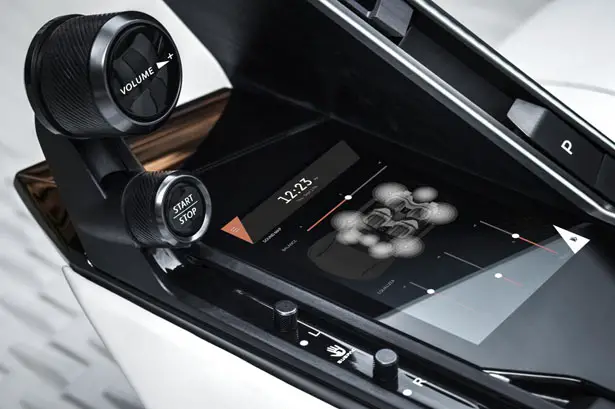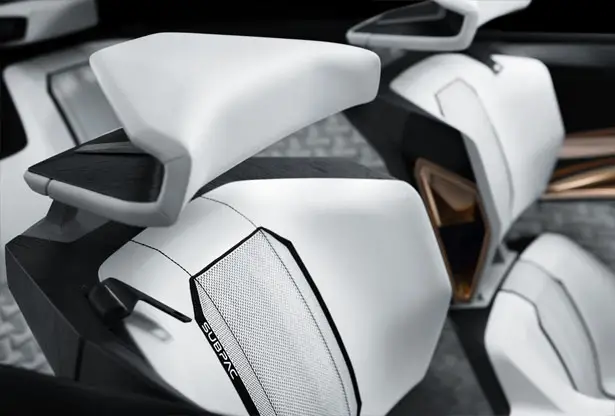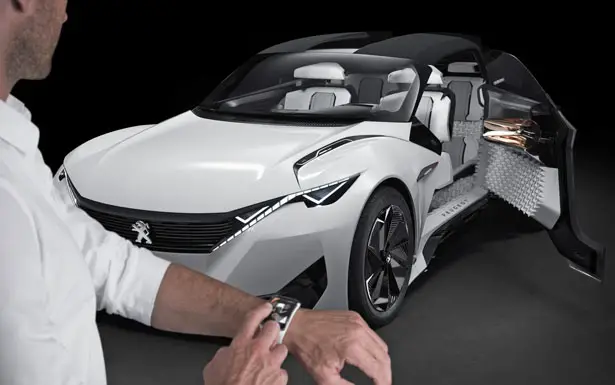 Weighing in just 1,000kg, Peugeot FRACTAL can go from 0-62mph in less than 7 seconds while providing a new sensory experience for your ears. This concept is just a glimpse of future Peugeot i-Cockpit that offers passengers more enjoyable riding experience.
*Some of our stories include affiliate links. If you buy something through one of these links, we may earn an affiliate commission.