Pebble is a beautiful, visually pleasing sculptural street light. But this is not high-pole street light, in fact, Pebble doubles as seating-leaning furniture on the street thanks to its irregular pebble-like geometry. The sculpture is made of sludge waste generated during the cutting of andesite stones. Just in case you don't know, Andesite is widely used natural stone in construction industry that's why it yields tons of waste which unfortunately rarely reused. The material has tactile qualities that make Pebble a good sculpture for outdoor, it blends perfectly into the urban environment tectonics. It emits light from a slit.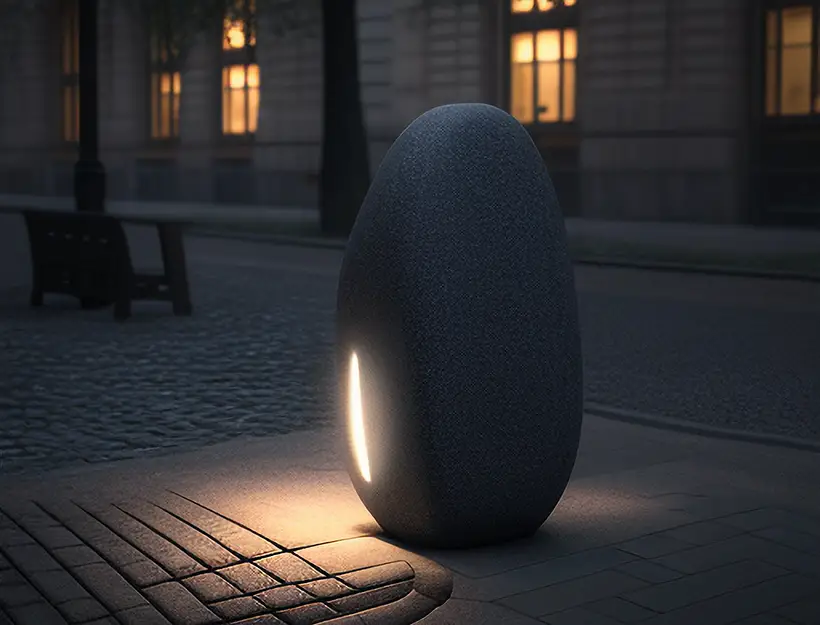 It is possible to use Pebble both vertically and horizontally thanks to its leveled surface. When used vertically, Pebble also functions as reliable leaning furniture, while used horizontally, it turns into a seating furniture that emits light below. Gizem Deniz Guneri Sogut explains that in both versions, Pebble provides low-altitude illumination, it helps reduce urban light pollution which can be bothering for some.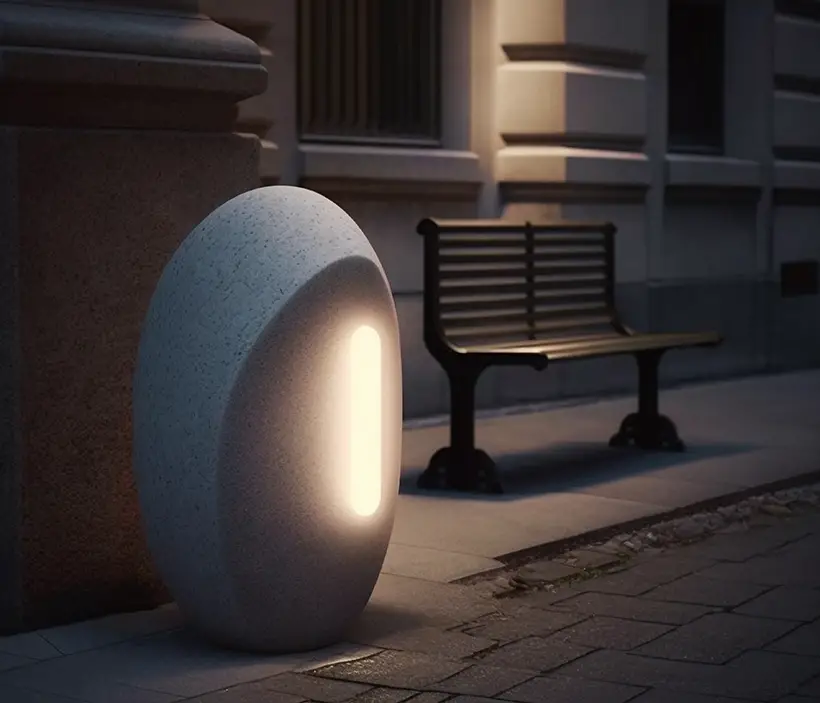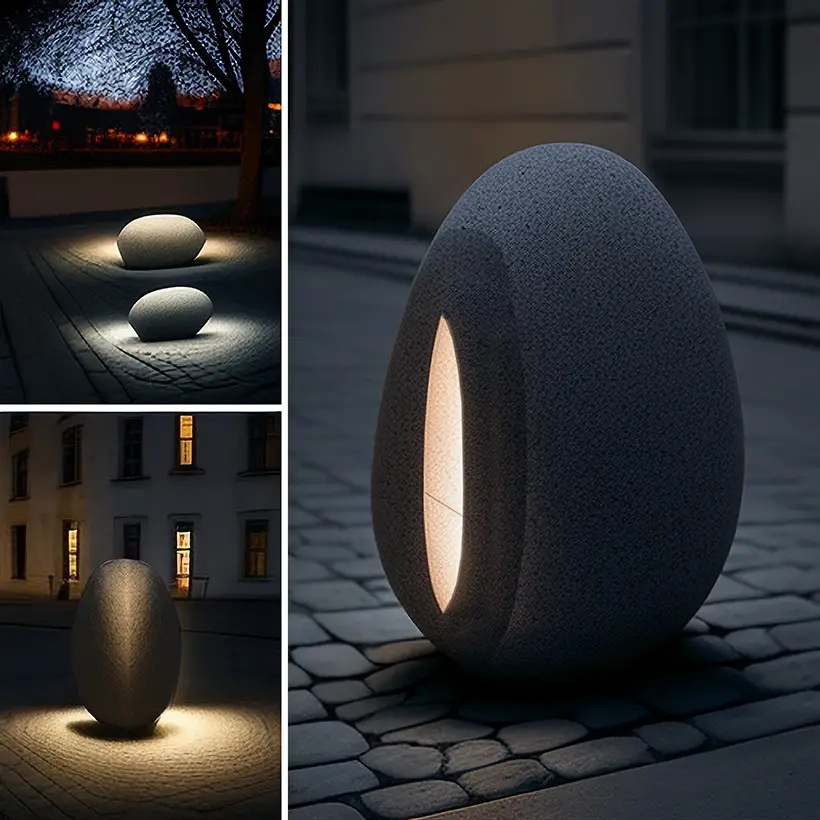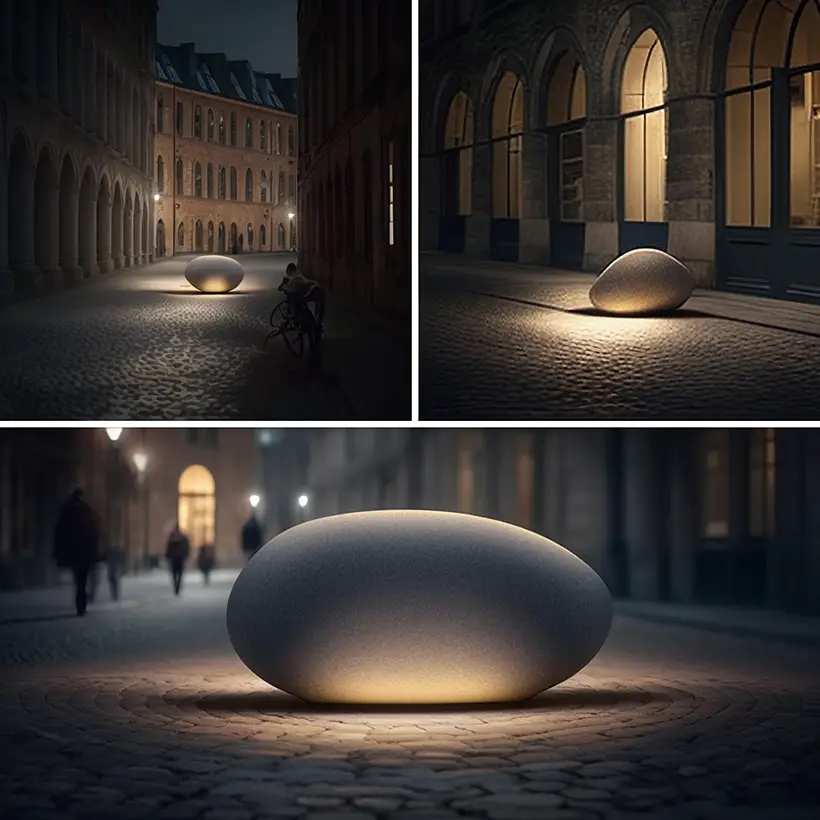 *Some of our stories include affiliate links. If you buy something through one of these links, we may earn an affiliate commission.