Orb Furniture will help you imagining of having your commercial show units, or vacation park homes or home office in a mobile structure which is extremely amazing and beautiful to look at. The Orb™ is a new generation mobile structure which is incredibly durable, lightweight and transportable. You would love to have your personal round shaped park home to spend vacations where you can have cute furniture as well as unnatural colors from both inside and outside. This concept is designed in order to highlight the modern lifestyle. If you are going to have a commercial unit then you will surely have nonstop customers waiting in a queue to have a look from inside the Orb mobile structure.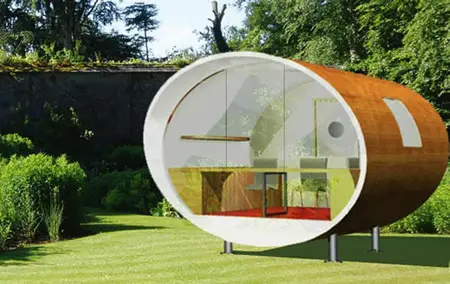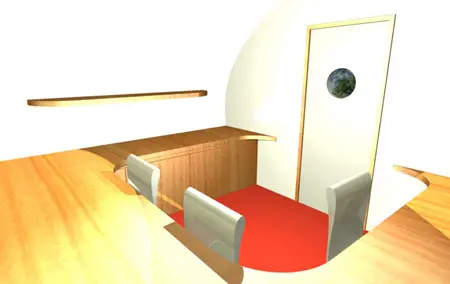 Philip Simpson, the designer, together with architect
David Miller
, (who designed the award-winning Media Centre at Lords' Cricket Ground while at Future Systems) and a leading structural engineering practice, the design/idea is fast becoming a reality. One of the UK's top interior design consultancies, Real Studios, has created a range of inspiring interiors to highlight the lifestyle potential of these unique units.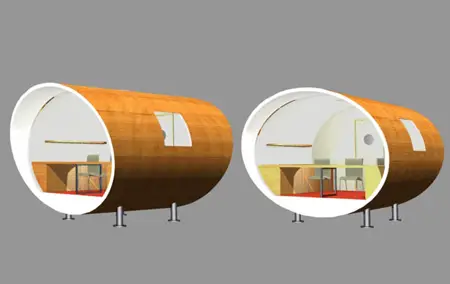 The Orb has been designed to sleep 7 people comfortably, whether it's young couples who like to spend holidays or weekends with an assortment of friends, or couples with kids who like to holiday with or without extended family. The Orb's monocoque construction is more durable and long lasting than any other traditionally built structure on the market. The Orb will come with a minimum 5-year structural warranty.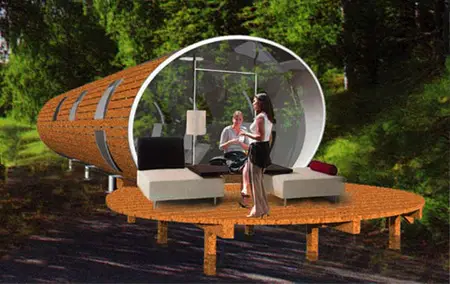 The materials and technology used in the Orb's construction are exactly the same as in marine construction. Boats are designed to be incredibly strong, lightweight and water resistant – so is the Orb! Being light weight it will be easy to move on site. This makes it ideal for coastal locations, where it will withstand extreme weather conditions much better than the traditional park home.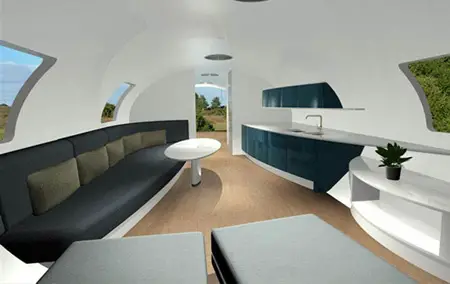 The Orb's continuous shell makes it an ideal branding proposition. A full graphic wrap that may be updated or changed as required can be applied to create a distinct brand differentiator.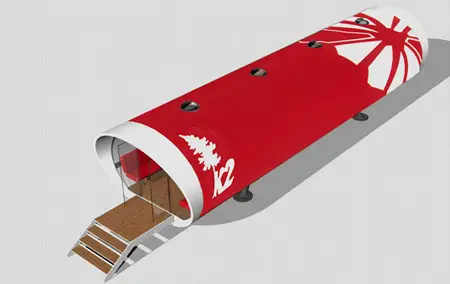 Designer : Philip Simpson [Orb Website]
*Some of our stories include affiliate links. If you buy something through one of these links, we may earn an affiliate commission.