In collaboration with Lobanov Design Studio, BMT Nigel Gee, and interior designer Achille Salvagni, Oceanco Tuhura Superyacht was unveiled at Dubai International Boat Show. This concept yacht also shortlisted for for "Concept Over 40 Metres Award" in The International Yacht & Aviation Awards 2018, unlike most yachts on the market, Tuhura wants to create a category of its own. The design features reminiscent of old canoes, just like those vessels used hundreds of years ago all over the world. By revisiting basic primal forms, this yacht evokes the sense of exploration and discovery, but this time, the vessel has been designed for the 21st century. The name Tuhura is derived from Maori word, it means to discover, bring to light, open up, explore, and investigate.
The inspiration of this project was pretty simple, it was to take natural shape of those similar in early canoe-type craft then multifold to a much larger scale with modern technology.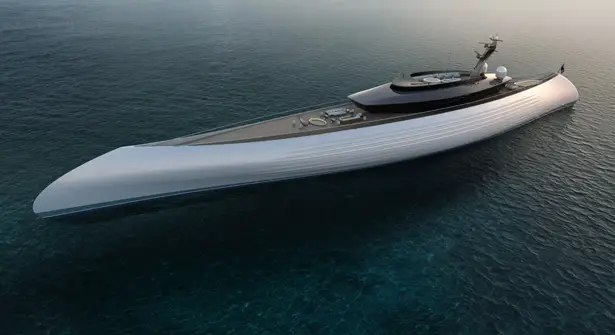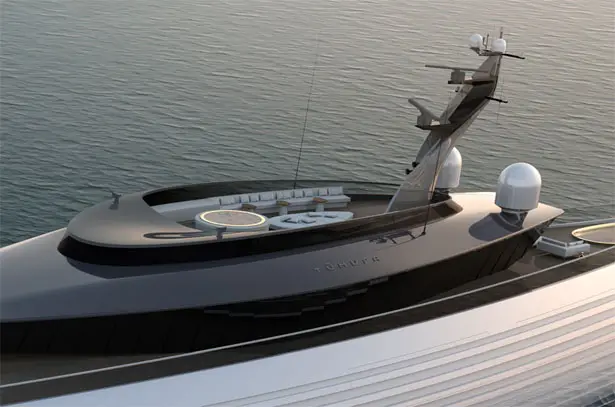 The main interior design of Tuhura Megayacht from Oceanco was inspired by East Asia and Pacific islands. Achille Salvagni refers the interior as a "Brushed Teak Habitat" (floors, walls, ceilings), it also reveals in gunmetal and natural bronze with tatami floors. This megayacht is meant for a dynamic owner, it gives timeless sense of peace and calmness. Guests can sense the softness and dynamicity in the air of elegance with humble notes, sensuality of primitive organic shapes that echoes through time.
The hull and propulsion system have been developed by BMT, the simplicity of canoe form leads to naturally efficient hull with low overall resistance, this is good seakeeping with excellent maneuverability.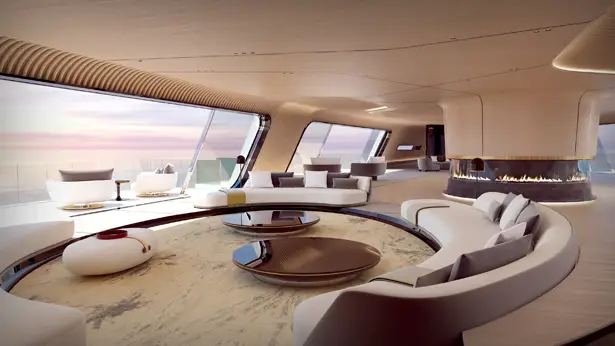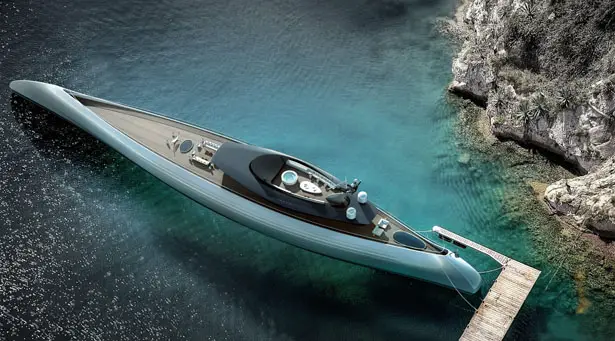 Click above image for larger view
Technical Specifications
Length 115m / 377ft
Draft 3.9m / 9.8ft
Speed 18 knots
Propulsion System Hybrid Contra Rotating Propeller System (with ABB)
Exterior Designer Lobanov Design
Interior Designer Achille Salvagni
Naval Architecture BMT
*Some of our stories include affiliate links. If you buy something through one of these links, we may earn an affiliate commission.