Teamed up with New Holland, Pininfarina has designed Straddle Tractor concept for narrow vineyard. It's a futuristic, ground-breaking tractor that would move smoothly on narrow, high-value vineyards, it is designed based on New Holland's long history of vineyards across the world. The specifications are specially designed and developed to meet demanding environments of narrow vineyards, which are typical for premium wine growing regions, for e.g. Médoc, Burgundy, or Champagne. The operations of producing high-quality wines from grapes grown in rows, which are less than 1,5m wide often on steep slopes and small vineyards can be difficult. Grapes are picked by hand and most vine maintenance work should be done by a small tractor traveling overhead those rows.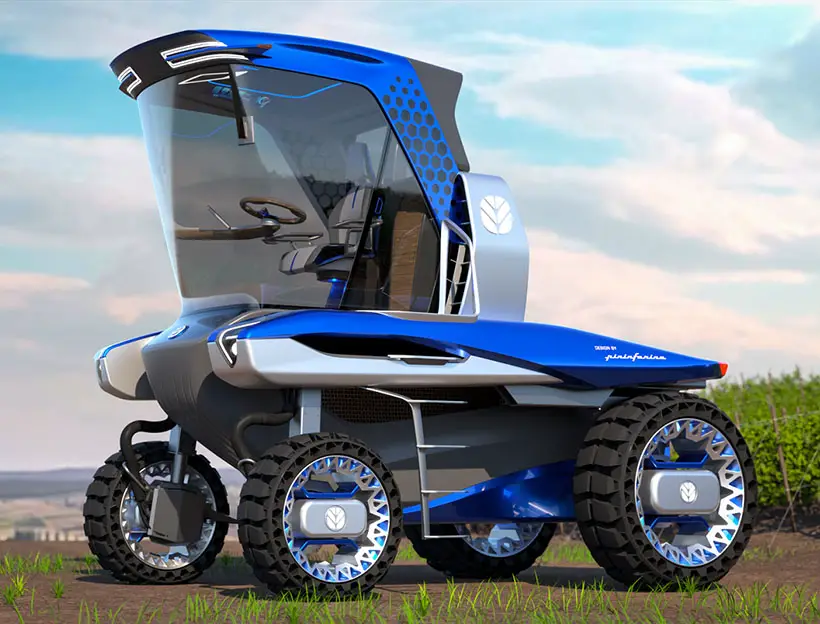 The futuristic design of Straddle Tractor was inspired by the shape of a champagne flute, it's tall, wide at the top, and tapering down at the bottom. It's a agricultural machine that combines function with style. The unique shape is combined with wraparound glass for great visibility on its surroundings and the vines. Together with dynamic automotive-inspired lines and exposed frame confers, this tractor boasts a sporty look. The large door also provides great access to the operator, the rotating seat offers comfortable environment when working. The use of wood adds luxurious and comfortable feel of the interior, at the same time, it links to New Holland connection to wood of wine barrels.
Pininfarina has done a terrific job in developing futuristic Straddle Tractor that features high-comfort and high safety cab. It is also ready for electric traction to meet New Holland Clean Energy Leader strategy.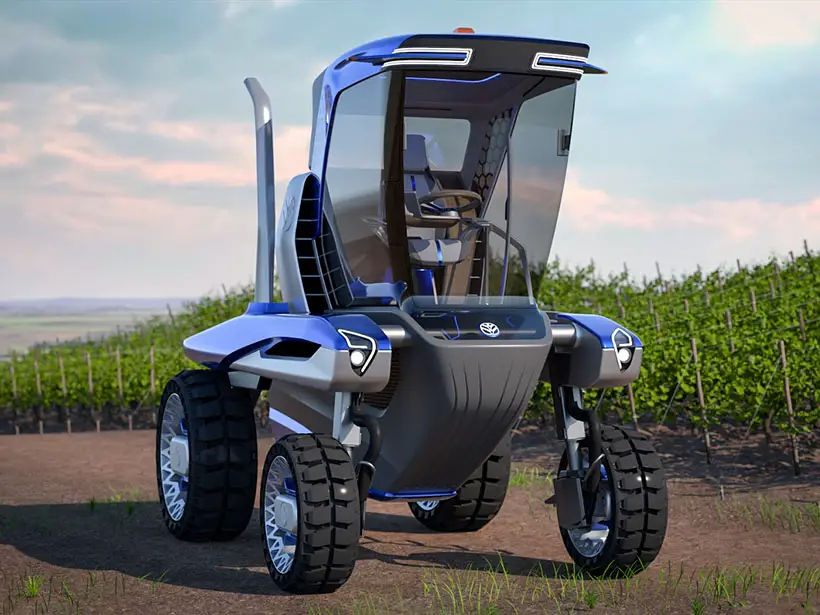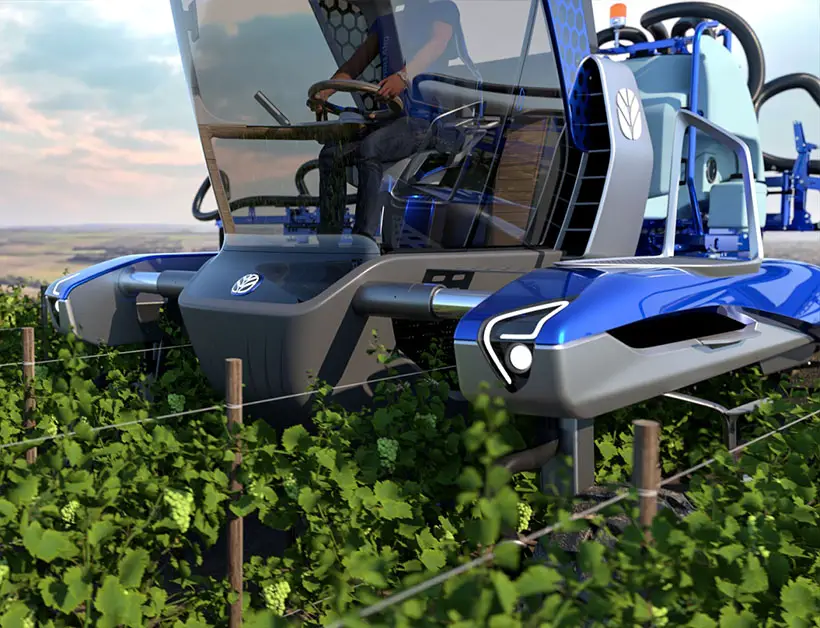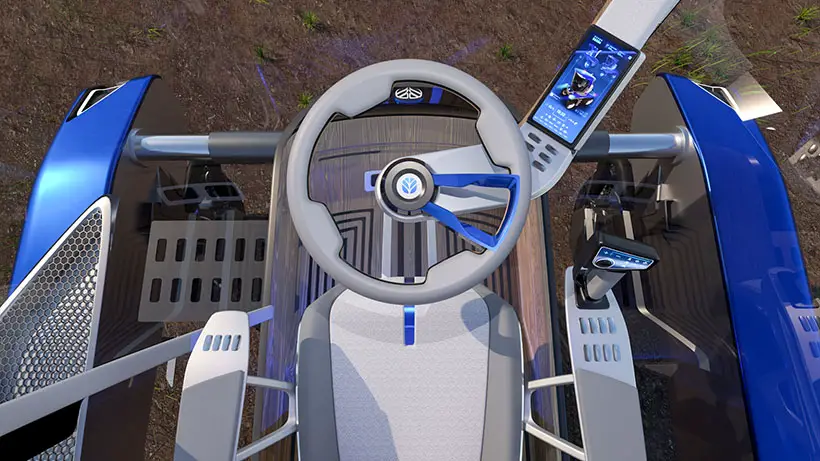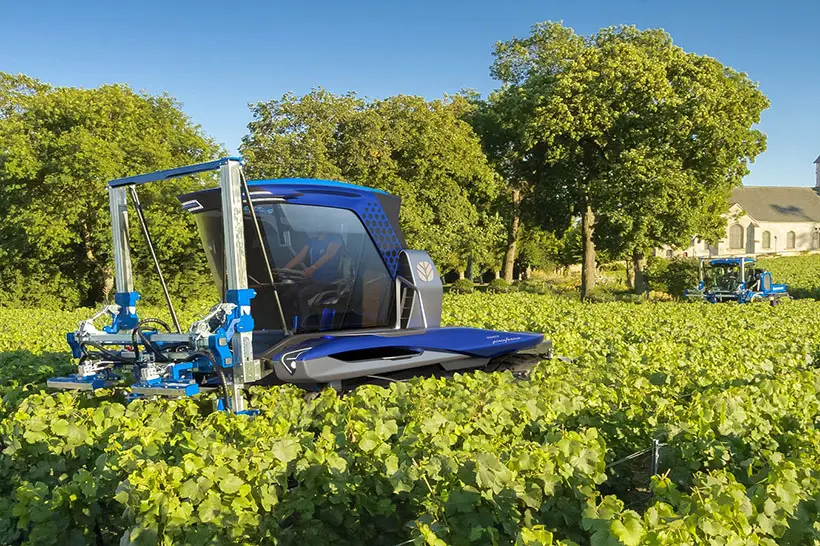 *Some of our stories include affiliate links. If you buy something through one of these links, we may earn an affiliate commission.